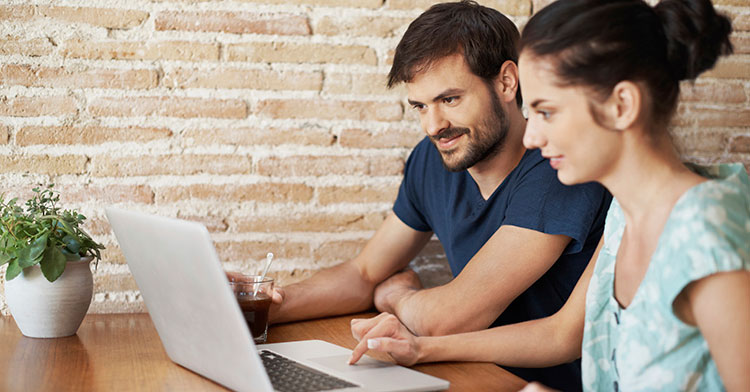 12 Budgeting Tips Every Budgeter Needs to Know
You can never learn too many budgeting tips. (Especially when they're this good!)
Check out our list of 12 tried-and-true money tips that everyone needs to know. Then print them out, stick them on your fridge, and make sure your money works harder than ever this year.
The sooner you implement these, the sooner you'll reach your personal money goals!
1. Budget before the month begins. Budget before you start spending. That way, you'll know exactly what you can spend the next time you're in the sale aisle at Target.
2. Budget to zero. Name every dollar down to zero. So if you make $5,000 a month, you need to budget $5,000 a month. It's that simple.
3. Track every expense. Keep up with how much you're spending on gasoline and groceries by tracking transactions as you go. Sign up for EveryDollar Plus on your iPhone or desktop to connect to your bank account for easy drag-and-drop tracking.
4. Save an emergency fund. The best protection for your budget is a solid emergency fund. Start by saving $1,000 (and eventually build up to three to six months' worth of expenses). That way, you won't need a credit card when your heater dies—knock on wood.
5. Pay off debt. Without debt, you can free up more money for saving, spending and giving! Make it happen with the momentum-building debt snowball method.
6. Save 15% for retirement.Once you're out of debt and have a three- to six-month emergency fund in place, start saving 15% for retirement. Your future self needs money too.
7. Budget for semi-annual expenses. From vet checkups to car insurance, budget for once-in-awhile expenses by saving a smaller amount for a few months before your bill comes due.
8. Save for big purchases. Fun stuff like Christmas and summer vacations can blindside you if you're not thinking about them. An EveryDollar fund helps you stay ahead of your savings goals so you can enjoy your time off in peace.
9. Make a meal plan. This may be the simplest tip of all, but it can work wonders on your food budget. Write out exactly what you'll be eating for the week and the ingredients or snacks you'll need. Then buy only what's on the list. This keeps those impulse buys from jumping into your cart.
10. Shop at thrift stores. Many "boutique" thrift stores are choosy about the brands and condition of clothes they accept. So let someone else pay full price, while you stretch your budget with some spectacular gently used finds.
11. Budget some fun money. We all need some fun in our lives. Go ahead and give your budget permission to let loose within a set dollar amount.
12. Set realistic limits. Look at the past few months to get an idea of how much you're paying for clothing, coffee and restaurants. Find a happy medium and then stick to it.
If you're new to budgeting, you may find yourself over or under budget in certain categories. That's okay! Give yourself a few months to get it just right, and use these money tips to make it awesome. Because life is better on a budget.
Put your new budgeting tips to good use with a free EveryDollar budget. It's easy to use and only takes 10 minutes to set up!