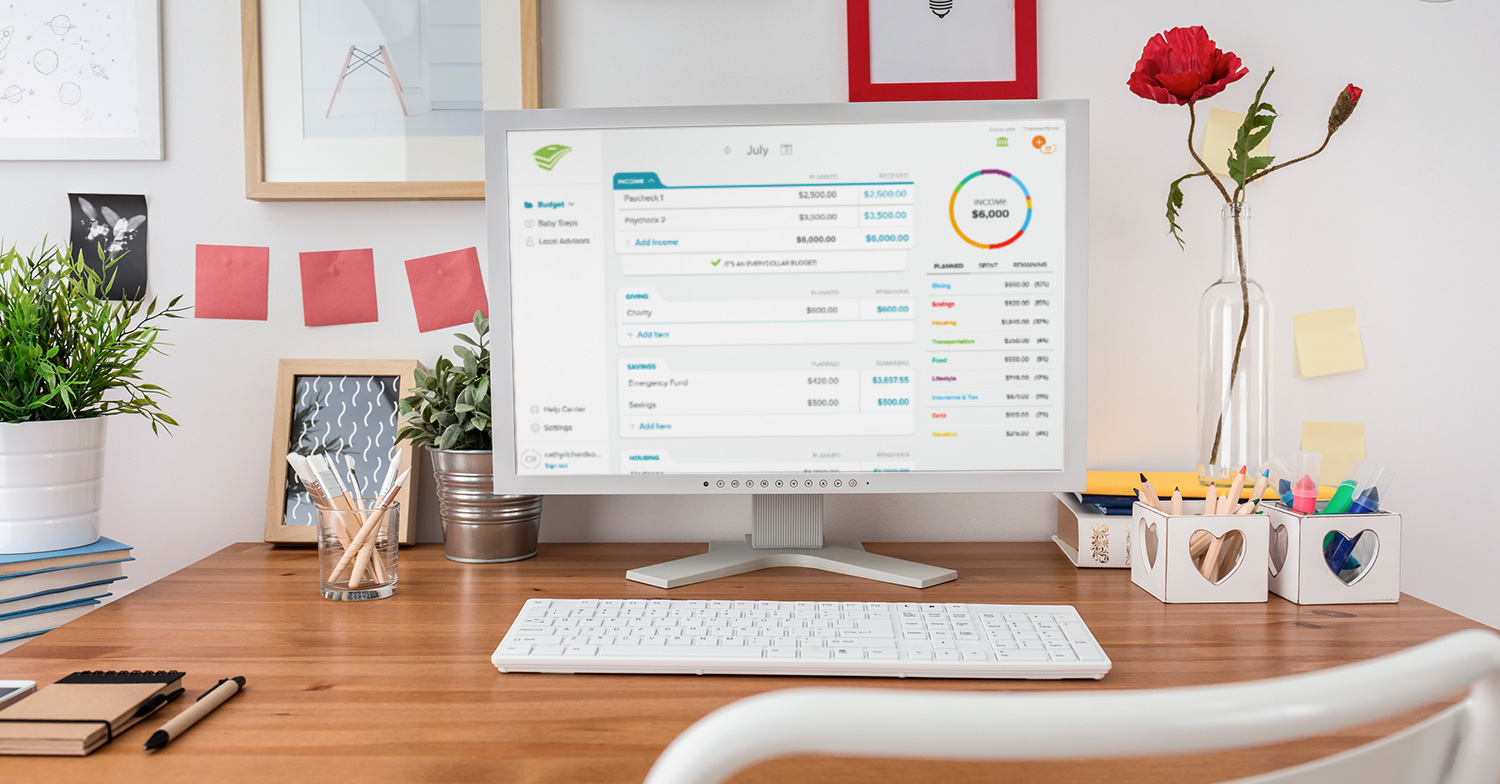 Budgeting basics
August Challenge: 3 Ways to Get Organized With Your Money
August is usually the month when school starts, schedules are nailed down, and we get settled back into routines. Since life becomes a little more organized, your money should follow suit.
This month's challenge is to organize your money in three specific ways. The beauty of doing this is that, once it's done, you'll feel like you've cut out a lot of everyday stress and clutter—and simplified your money life.
Here are three ways to organize your money in August.
1. Get rid of the paper pile. You may have a stack of receipts you plan to record when you have a free moment, which is hard to come by since life moves at a crazy pace. Be intentional about scheduling a few minutes at the end of each day to record your transactions, or make it easy on yourself by switching to EveryDollar Plus. With Plus, we enter the transaction for you so you don't even need to keep your receipts. Connect to your bank, then drag and drop your transactions into your budget in seconds!
2. Plan out your meals. Pick a specific time—early in the week, every week—to make your meal plans for breakfast, lunch and dinner. Knowing what you will eat ahead of time prevents those "what's for dinner" moments that end in the drive-thru line. Again.
If you're pressed for time when it comes to planning, try an online meal-planning service like eMeals. Each week they send new recipes, including entrées and side dishes, along with a complete shopping list organized by grocery store section. You can even sign up for a free 14-day trial. Check it out!
3. Make bill paying quick. Set up as many bills for autodraft as you can so they are paid easily, predictably and consistently. For the ones that don't offer that option, pay them as soon as you get them instead of letting them all pile up. The sooner you pay, the sooner you can think about something else!
Organizing your money gives you a feeling of control, a sense of calm, and less stress. All of that is less than a month away! Make your EveryDollar budget today and follow us on Facebook and Twitter to get more tips for being organized with your money.