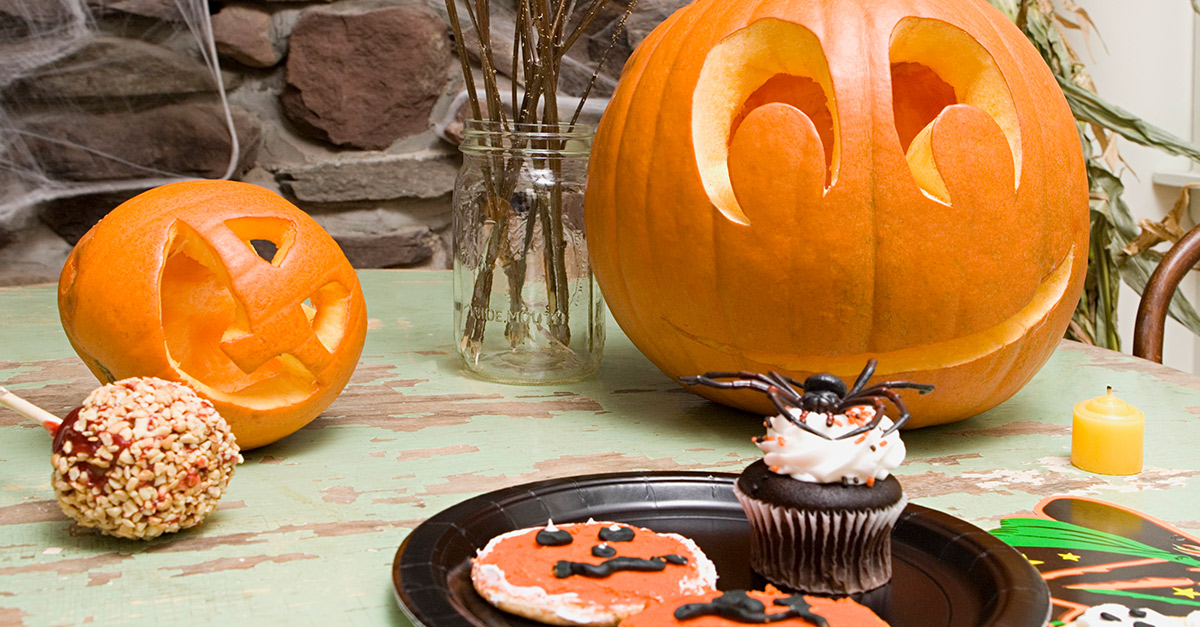 Budget Tips to Help You Save Money This Halloween
Halloween is just around the corner! You know what that means. It's time to start thinking about stocking up on candy, carving pumpkins for the front porch, and putting the final touches on your family's costumes.
But before you break out the debit card, check out these 11 great tips on how to save money on Halloween expenses!
1. Buy candy after Halloween.
"Make it a tradition to buy candy after Halloween—it's cheaper!"
– Melanie M.
2. Visit consignment stores.
"Check out consignment sales and thrift stores to get costume pieces."
– Laura T.
3. Go trick-or-treating.
"Go trick-or-treating. You can get enough candy for a whole year."
– Brian
4. Set a Halloween budget.
"Set a limit for costumes, candy and party goods—and don't even think about putting it on a credit card, or else the trick is on you."
– Mona P.
5. Wait to buy trick-or-treat candy.
"Avoid a second candy shopping trip by buying your candy the day before Halloween so no one in your house can sneak treats ahead of time."
– Kerrie L.
6. Make your own costumes.
"One year, we dressed up as characters from Winnie the Pooh. I got shirts and pants at the thrift store, and I printed out ears and taped them onto headbands. All three costumes cost about $10."
– Melissa W.
7. Recycle last year's costumes.
"Once our kids started earning commissions and establishing savings goals, I told them I would pay them $2 to wear last year's costumes again. It worked—and I saved $50!"
– Jamie H.
8. Buy fake pumpkins.
"Buy fake pumpkins so you don't have to keep buying and carving new ones every year."
– Linda S.
9. Buy costumes on November 1.
"Buy next year's costumes the day after Halloween—and stock up on candy and chocolate for Christmas baking that day, too!"
– Melanie H.
10. Attend community events.
"Take advantage of free community events!"
– Alisa J.
11. Find free costumes.
"We once used my makeup on my son so he could be a zombie. We shredded some of his old clothes and teased his hair. He looked great, and it didn't cost a dime!"
– Amy H.
If you want to save even more money throughout the year, sign up for EveryDollar today! It's free, takes less than 10 minutes to set up, and can help you focus your money on what really matters.