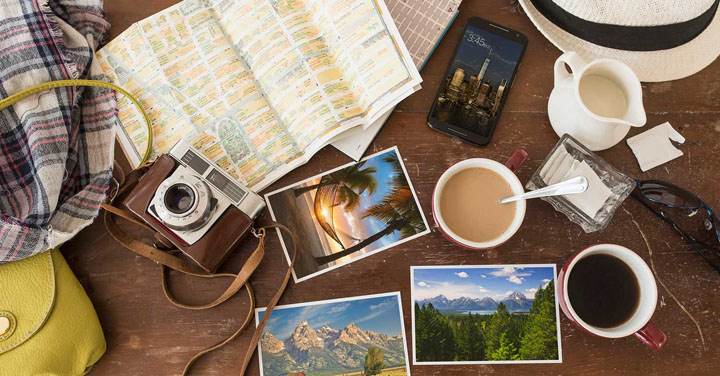 6 Apps to Help You Save Money on Summer Travel
If you spent months saving for your upcoming vacation, you want to make every dollar count. After all, in the famous words of Donna Summer, you worked hard for the money. So while you're looking forward to some much-needed R and R, you still want to stick to the budget.
That's where travel apps come in. Whether you are in the early planning stages or already enjoying your time away, there are hundreds of apps you can use to make the most of your vacation budget.
Rather than send you on a wild-goose chase to find the best ones, we've done the research and narrowed down the list for you! Here are six travel apps you need to check out if a vacation is in your future.
1. Hopper. You can save some serious cash on airfare with this app. By predicting the future price of flights and telling you the best time to purchase your tickets, Hopper can save you up to 40% on airline tickets.
2. Hitlist. Make a list of your upcoming vacation destinations, or places you want to go in the future, and Hitlist will send you great deals as they come up. Traveling with a group? You can use this app to invite your friends and plan a trip together.
3. TripAdvisor. Read reviews from travelers all around the world to find the best places to eat and fun things to do when you're on vacation. Bonus: You can use it to compare hotel prices, book flights and make restaurant reservations.
4. Triposo. Need a virtual travel guide? Tell this app where you are going, what you like to do, and how much you have to spend, and it will help you create a trip itinerary. It even takes weather and various attractions into consideration. Score!
5. EveryDollar. Whether you need to save up for a few months or track spending once you reach your destination, EveryDollar will help you stay on your vacation budget and still meet your financial goals this year.
6. GasBuddy. Gas prices tend to rise during the summer, but this app can help you keep road-trip costs down. GasBuddy helps you find the best price on fuel and even offers a calculator so you can figure out the exact cost of your trip.
Now you can download these apps, save some mad cash, and enjoy that much-needed vacation!
Start saving for your next vacation with the help of the EveryDollar app. It's free to use and takes less than 10 minutes to set up!