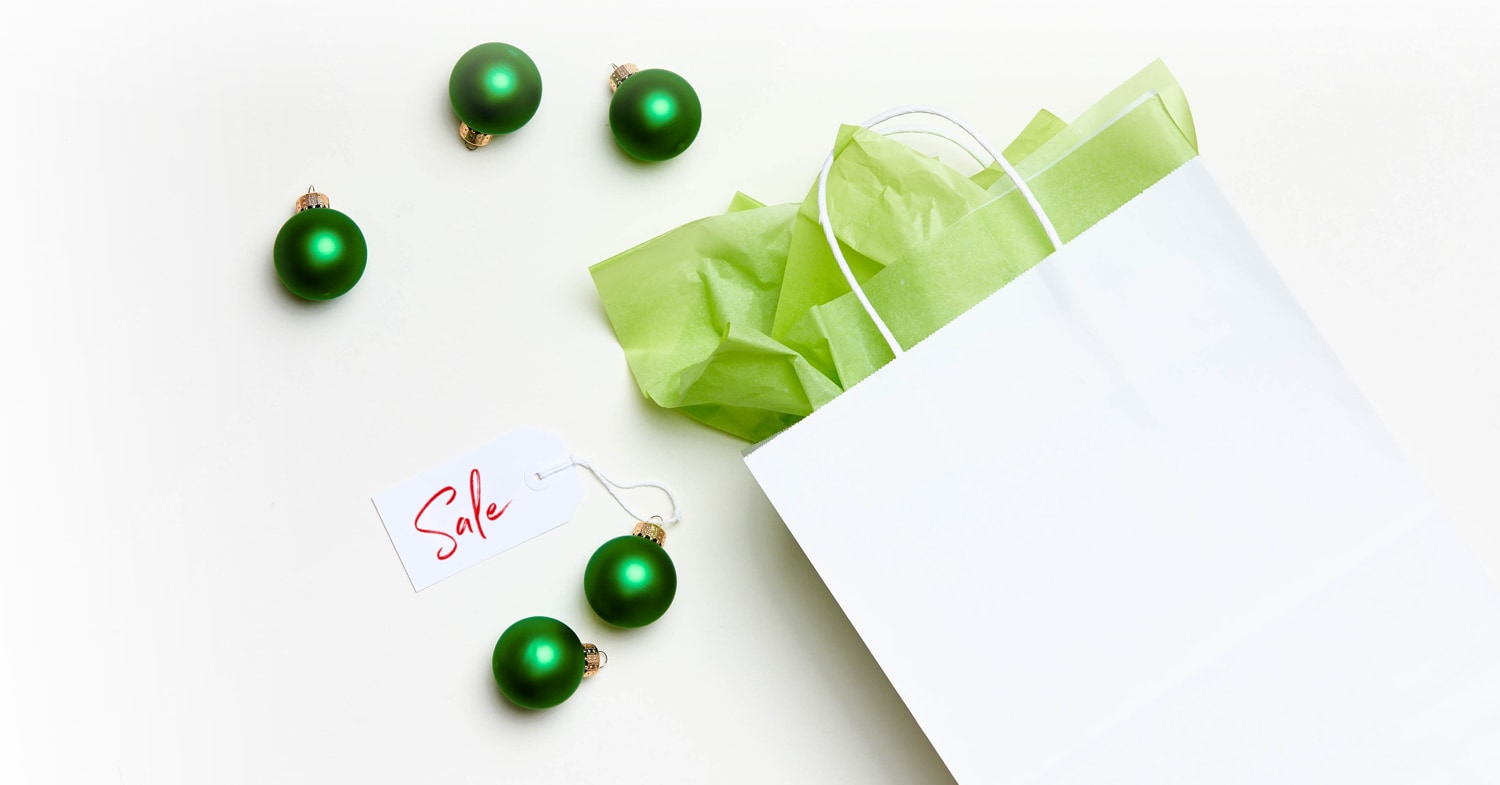 Black Friday Shopping on a Budget
Long ago in a retail galaxy far away, Black Friday shopping used to be confined to the Friday after Thanksgiving. Now the deals are slowly taking over the entire holiday weekend.
It's important to remember retailers' goals with all the fanfare of these sales: They're out to make money. Lots of it. In 2018 more than 165 million Americans shopped Thanksgiving weekend (online and in stores), spending an average of $313.29 per person.1 And on Cyber Monday alone, Americans spent $7.9 billion online.2 This year, you know retailers are hoping for more.
We're hardcore deal-grabbers and love a good sale. But we also know the temptation of wild spending that comes this time of year. So whether you prefer tackling your opponents for the last $5 Easy-Bake Oven or shopping from the safety of your sofa, you've got to go in with a plan. With a little help, you can set up and stick to your Black Friday shopping budget this year. Here's how.

1. Plan your budget.
First things first: Make a full-blown list that answers both who you'll buy for and what you plan to spend per person on Black Friday. You can use your All Cash Christmas planning printable as a guide. This will keep you from grabbing random items just because they're on sale, and it'll help you plan just how much you'll spend. Because before you even set your foot in a store, eyes on a sale ad, or fingers on an Add to Cart button, you need to set your budget.
When we say, "set your budget," we aren't talking about throwing out a random prediction of what you'll spend. We mean adding up the exact numbers for all the people you're buying for. Use that total to create a solid budget for spending.

2. Research deals beforehand.
Now is the time to pull out the ads—paper and/or online—and look deeply into the fine print. Are we talking doorbusters, early-bird specials, or limited quantities? Are we looking into quantity or sale restrictions? And do we have extended store hours to keep in mind?
The items on sale are one thing, but all those specifics are another. And you might miss out on something—or end up overspending—if you don't do your research into the nitty-gritty details.

3. Draft your team.
Don't wait to pick your shopping team until the last slice of pumpkin pie's sitting on the counter. You're about to be bombarded with shopping temptations. You need accountability. Shopping teamwork makes the budgeting dream work! It's game on. Start now.
Hold tryouts if you need to, but select those teammates—whether it's your aunt who wakes up at 4 a.m. with you every year, your best friends, or your couch and favorite pair of fuzzy socks (for the 61% of you who say you'll be hitting online sales only this year).3
While we're still kneepad-deep in this sport metaphor for this tip, let's explain why you need a team. You aren't just shopping with each other for protection from flying elbows over low low low big-screen television prices. You're also together to keep each other accountable! Practice saying, "That's not part of the plan!" You can repeat these words to yourself and each other in a weak moment.

4. Form a game plan.
You set a budget, did the research, and drafted a team—now plan your route! Which store should you go to first, second, third and so on? Check store hours, and don't forget about traffic. And pack the snacks so you aren't tempted to hit a drive-thru when you grow famished from all that bargain-bagging.Also, while you plan your spending—remember that the sales often go far beyond Black Friday. You've got Small Business Saturday, Cyber Monday, and even Giving Tuesday on your spending radar.
But you can do this. Or don't. Or pick one sale. Like the 1969 funk anthem says, "It's your thing. Do what you wanna do." We just add, "As long as it's in the budget—duh." Because while we love a deal as much as the next person, we don't love overspending or being taken advantage of by retailers! With a solid game plan, you (and not the stores) will be calling the shots with your spending.

5. Defend the budget.
Once you've established your spending guidelines and made all these solid spending plans, don't break them! You've looked at the ads ahead of time, and you know what's coming. Don't grab anything that isn't on your list in the heat of the Black Friday moment unless you're ready to drop something of equal or higher value off the list. Black Friday isn't improv night at the comedy club. It's a well-practiced play, and you're in it for the deals—not debt.
We here at EveryDollar believe in your big money goals. Don't get sidetracked by the temptations of this season. Remember that you're the one in control of your money, on Black Friday and every other day of the year. Not the retailers. Not the sales. Not the temptations. Not even the Christmas gift expectations of others. You are in control.
And we're here, right at your fingertips, literally—because we're an app—to help you keep that control through the power of budgeting. But we're just the budgeting tool. You're the budgeting boss.
So log in, start your free EveryDollar budget, and then get shopping. Fa la la la la la la la la.