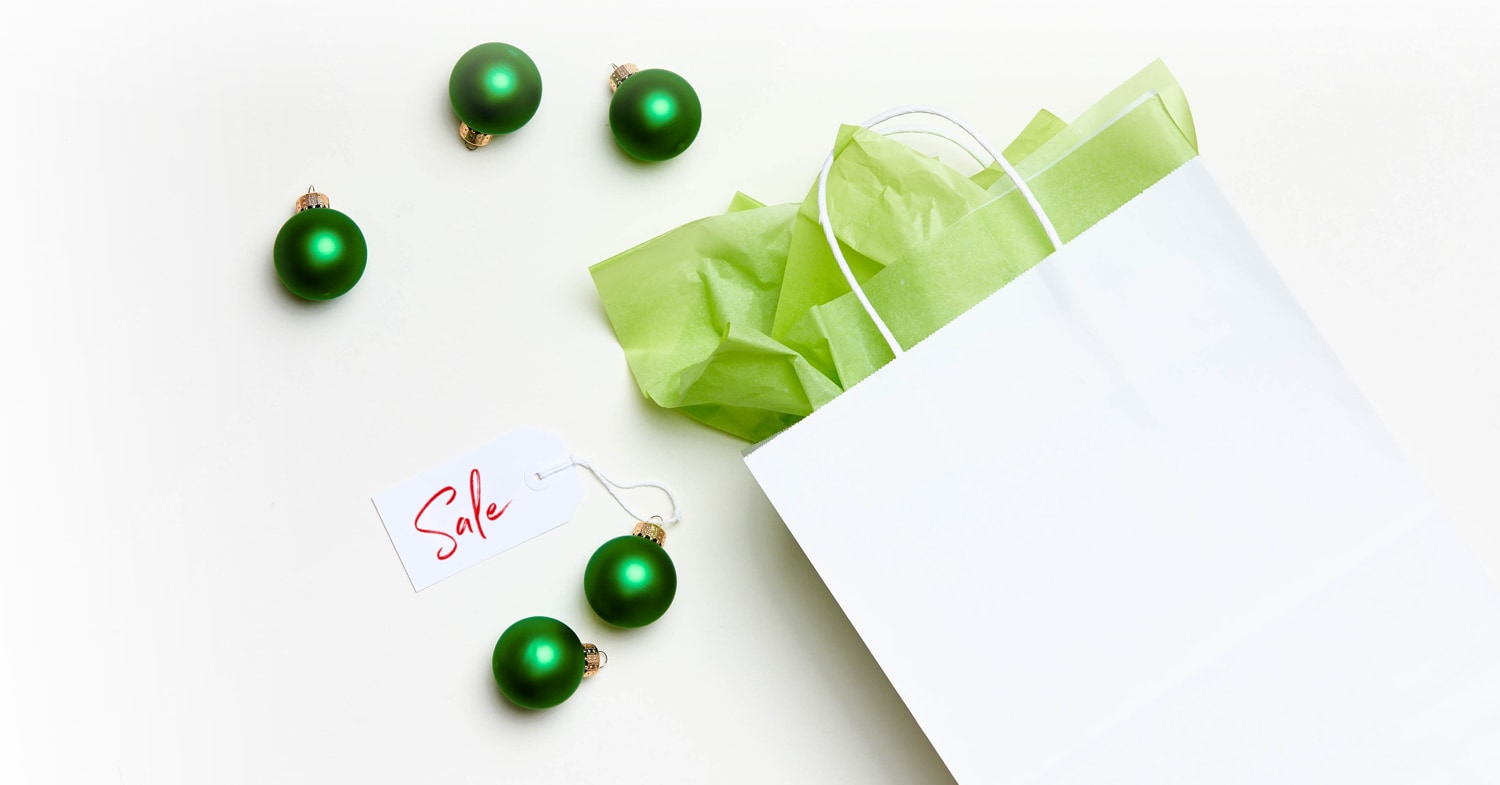 How to Set Up Your Black Friday Budget and Shopping Plan
It might be hard to believe, but in just days, you'll be clearing the turkey and gravy from the table and napping in front of the TV with football or parades in the background. You've got to rest up and prepare for the next big event of the season—Black Friday shopping.
Whether you prefer tackling your opponents for the last $5 Easy Bake Oven or shopping from the safety of your sofa, you've got to develop a pregame strategy. If you don't want a technical foul called on your budget, you've got some work to do. We're here to share some steps to help you win as you set up your Black Friday budget and shopping plan this year.
Ready. Set. Hike.
1. Set your budget.
Before you even set foot in a store, eyes on a sales ad, or fingers on an Add to Cart button, you need to set your budget. This goes beyond simply stating a total spending amount. We're hard-core deal grabbers, and we don't do things halfway. When we say "set your budget," we aren't talking about throwing out a random prediction of what you'll spend. We mean making a full-blown list that answers both who you'll buy for and what you plan to spend per person and in total.
Got your Christmas list ready? (Not your want list—your buy-for-others list.) Use it to create a detailed shopping guide. Mom gets that mini k-cup machine for $49. Dad gets an air fryer for $55. With all these specifics, you'll know exactly what you'll spend.
2. Focus on others—mostly.
As you can see, we suggest strategizing your spending to center around others. You can dip into your personal spending money to buy yourself a little something, but use Black Friday sales as a time to get ahead on your Christmas shopping. That way you don't have to sign everyone up for a Jelly of the Month Club at the last minute.
3. Draft your team.
Whoever you're shopping with, don't put off planning until the last slice of pumpkin pie's sitting on the counter. Start now.
What's a weekend of hardcore shopping without a team to share in the victory? Gather your crew—whether that's the aunt who wakes up at 4 a.m. with you every year, your best friends, or your couch and favorite pair of fuzzy socks (yes—there are plenty of online deals for those who hate the crowds).
4. Form a game plan.
These days, the sales go far beyond Black Friday. You've got Small Business Saturday, Cyber Monday, and even Giving Tuesday on your spending radar. Don't forget to look at all the sales ads to get the best deals on all the days.
Also. This means that as you're forming your shopping game plan, you aren't just talking about which stores to hit at what times on one day anymore. You've got five straight days, with a day of rest in between, to work into your playbook.
But you can do this. Or don't. Or pick one sale. Like the 1969 funk anthem says, "It's your thing. Do what you wanna do." We just add, "As long as it's in the budget—duh." Because while we love a deal as much as the next person, we don't love overspending or being taken advantage of by retailers! With a solid game plan, you'll be calling the shots with your spending—not the stores.
5. Defend the budget.
Once you've established your spending guidelines, don't break them! You've looked at the ads ahead of time, and you know what's coming. Don't grab anything that isn't on your list in the heat of the Black Friday moment unless you're ready to drop something of equal or higher value off the list. Black Friday isn't improv night at the comedy club. It's a well-practiced play (whether in your mind or over years of tradition), and you're in it to score deals—not debt.
While we're still kneepad-deep in this sports-ball metaphor, remember your team. You aren't just shopping with each other for protection from flying elbows over low low low big screen television prices. You're also together to keep each other accountable! Practice saying, "That's not part of the plan!" You can repeat these words to yourself and your shop-mates in a weak moment.
It's important to remember retailers' goals with all the fanfare of these sales: They're out to make money. Lots of it. Last year, American shoppers spent $5 billion in a mere 24 hours during all the Black Friday madness!(1) This year, you know retailers are hoping for more. They're running a full-court press on your budget, pulling out every trick in their bag—so be ready!
But you know who is always in your court, dugout, sideline and all the appropriate analogy words therein? EveryDollar! Seriously. We believe in your big money goals, and we don't want you getting sidelined by the temptations of this season.
We're here, right at your fingertips. So log in, start budgeting, and then get shopping. Fa la la la la la la la la.