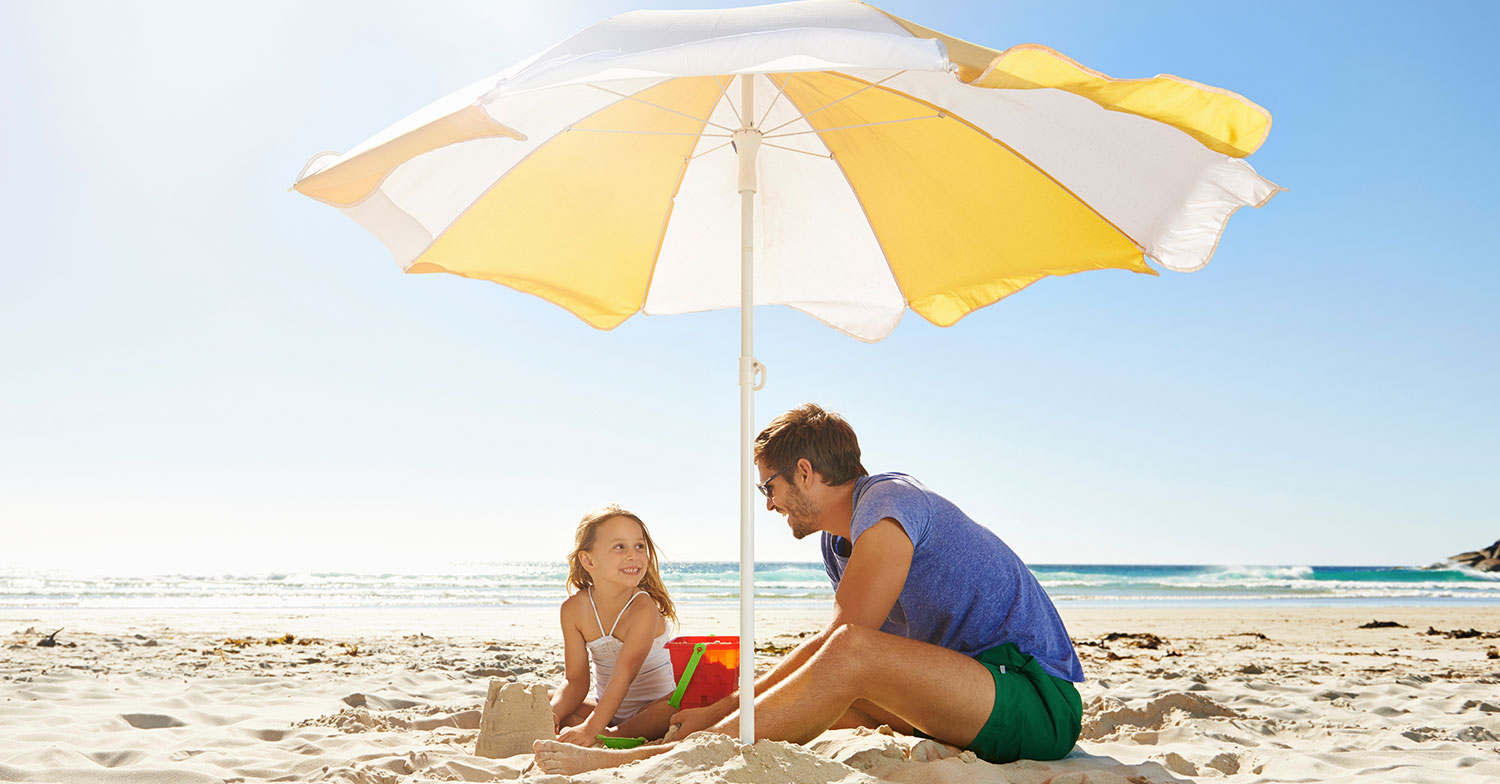 9 Things to Plan for in June
June will be here before we know it, and we're all ready for the warm weather. You can just hear that beach vacation or summer festival calling your name! But first things first: Let's get your June budget ready now so you can soak up the sun in peace.
Consider these common expenses when creating your budget this month:
Father's Day: Dads have a big job, and it means a lot to them when you say thanks—whether that thanks is in the form of power tools or a visit to his favorite restaurant.
Festivals: Most people live in or near towns that host festivals. Even better, these events celebrate everything from banana splits to disco to sawdust art. There's something for everyone. Pick one that sounds enjoyable and have some festival fun!
Lawn care: You may want to hire someone to cut your grass or pull weeds this summer. Shop around and compare prices. You can also ask your neighbors if they have any teenage kids who are looking to make extra money. They'll make some summer cash and you'll save money. Win-win.
Farmers' markets: Few things taste as delicious as locally grown fruits and vegetables from a farmer's market. But before you chow down on that fresh produce, make sure you've made room for it in your food budget.
Vacations: Planning a vacation is fun, but you enjoy the getaway a lot more when you know it's paid for! Create a plan for your trip that includes the costs of food, gas, hotels, attractions, and souvenirs.
Summer reading books: You and your family may have a summer reading list to begin tackling this month. Set money aside to buy the books on that list or, better yet, see if you can check them out from your local library. Most libraries even offer e-readers preloaded with the titles you want so you can have your books on one tablet for free!
Wedding gifts: June is a popular month for people to tie the knot. If someone invites you to their big ceremony, budget for a new outfit and the gravy boat from their bridal registry.
Fourth of July weekend: Independence Day is the first Monday in July. That means you're in for a fun-filled long weekend! If you want to take a trip, host a cookout, or shoot off fireworks with the kids, save a little this month so you are ready for this early expense next month.
Physicals: If you have children participating in school sports this fall, June is probably the month when your doctor clears them. Get ready to pay for physicals before the children suit up to play.
Making a budget for your hot-weather activities doesn't take away your summer fun. In fact, it helps you to have an even better time! When you tell your money what to do, you don't have to worry about going into debt, and it's a lot easier to enjoy lounging on the beach or reading a good book.
Get ready for June by creating your free budget with EveryDollar—it's free and takes less than 10 minutes!