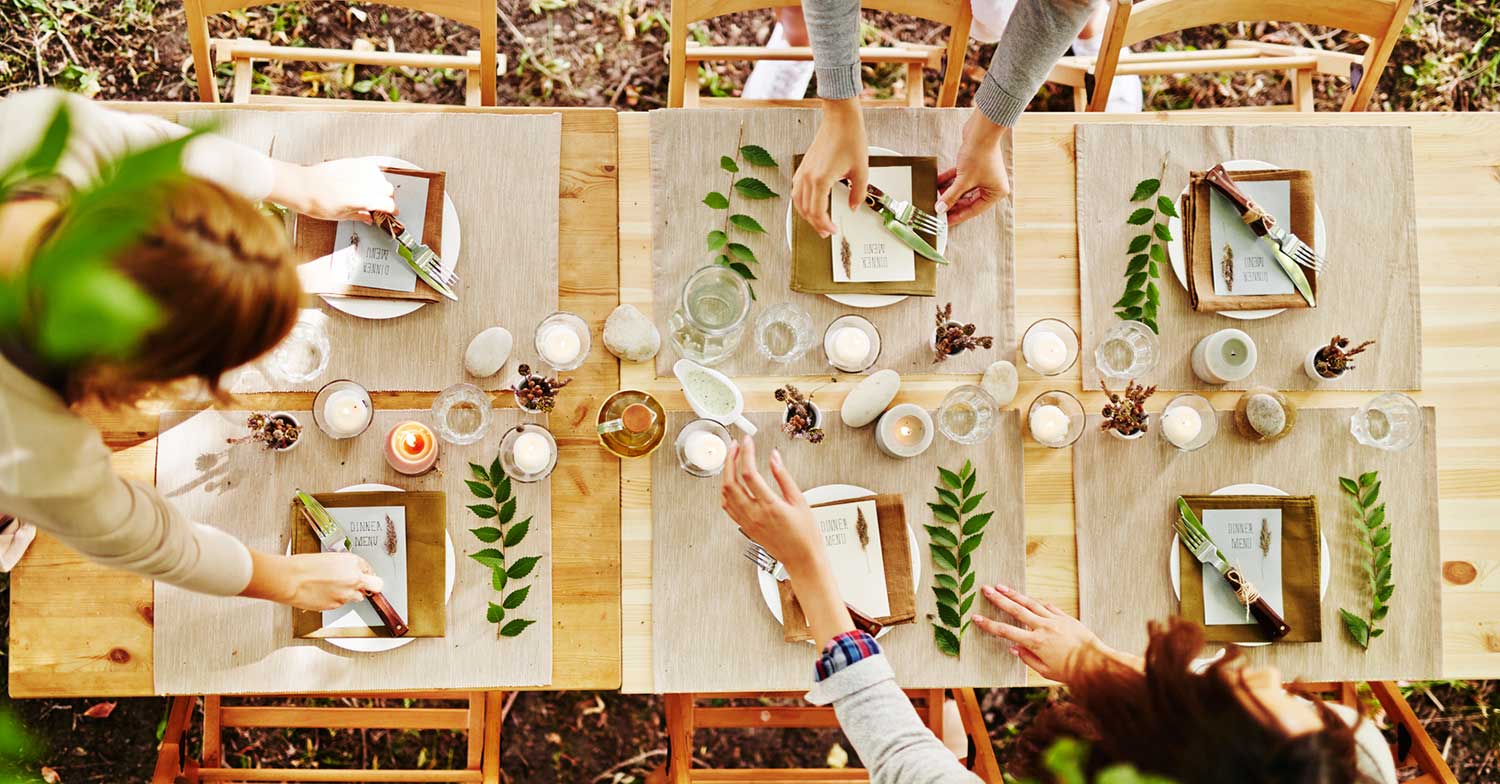 7 Things to Plan for in November
Traveling. Eating. Shopping. More eating. Let the holidays begin!
November starts the season of celebration. Enjoy it to the fullest by preparing how you'll spend your money now so by the time Thanksgiving rolls around, all you're worried about is whether or not to go for your second helping of pumpkin pie.
Here are seven budget items to be ready for in November.
Cookware. Whether you're hosting a turkey feast or bringing mashed potatoes to a potluck, you'll need pots, pans and casserole dishes. If you're in the market for new cookware, November is a great time to buy! According to Kiplinger, cookware discounts can be as high as 80% this month.
Black Friday/Cyber Monday Shopping. In 2014, Black Friday shoppers spent an average of $381, according to the National Retail Federation. Retailers will mark down prices on technology, designer brands, apparel and more in preparation for post-Thanksgiving-dinner shoppers. If you need an appliance upgrade or a few Christmas gifts to knock off your list, then get your budget ready!
Thanksgiving Meals. To get Aunt Ida's green bean casserole recipe just right, you'll probably be adding some unusual ingredients to your usual grocery run. Adjust your food budget to account for any special recipes you'll be trying this Thanksgiving. And, if you're hosting family for the extended weekend, don't forget to add more for meals and restaurant visits.
Travel Expenses. Plane tickets and hotel accommodations aren't the only travel costs to account for this time of year. You'll also need to account for pet boarding, snacks at the airport, cab rides, parking garage fees and tips! And if you're driving to your destination, you'll need a higher gas budget.
Holiday Décor. Whether you bring holiday cheer to your home with a pretty tablescape for Thanksgiving or Christmas lights fit for Clark Griswold, make room in the budget for decorations—and a potentially higher electric bill.
Winter clothing. According to Bankrate, you can find discounts of up to 40% this month on coats, gloves and other cold-weather clothes. That's great, because now is the perfect time to stock up on winter clothing if you haven't already!
Christmas savings. This is the last month before Christmas! Work in one more month of savings so you can be in gift-buying bliss over the next few weeks.
Now that your budget is ready, enjoy your holiday season to the fullest. And definitely get that second helping of pumpkin pie.
Create your November budget in less than 10 minutes with a free EveryDollar account!