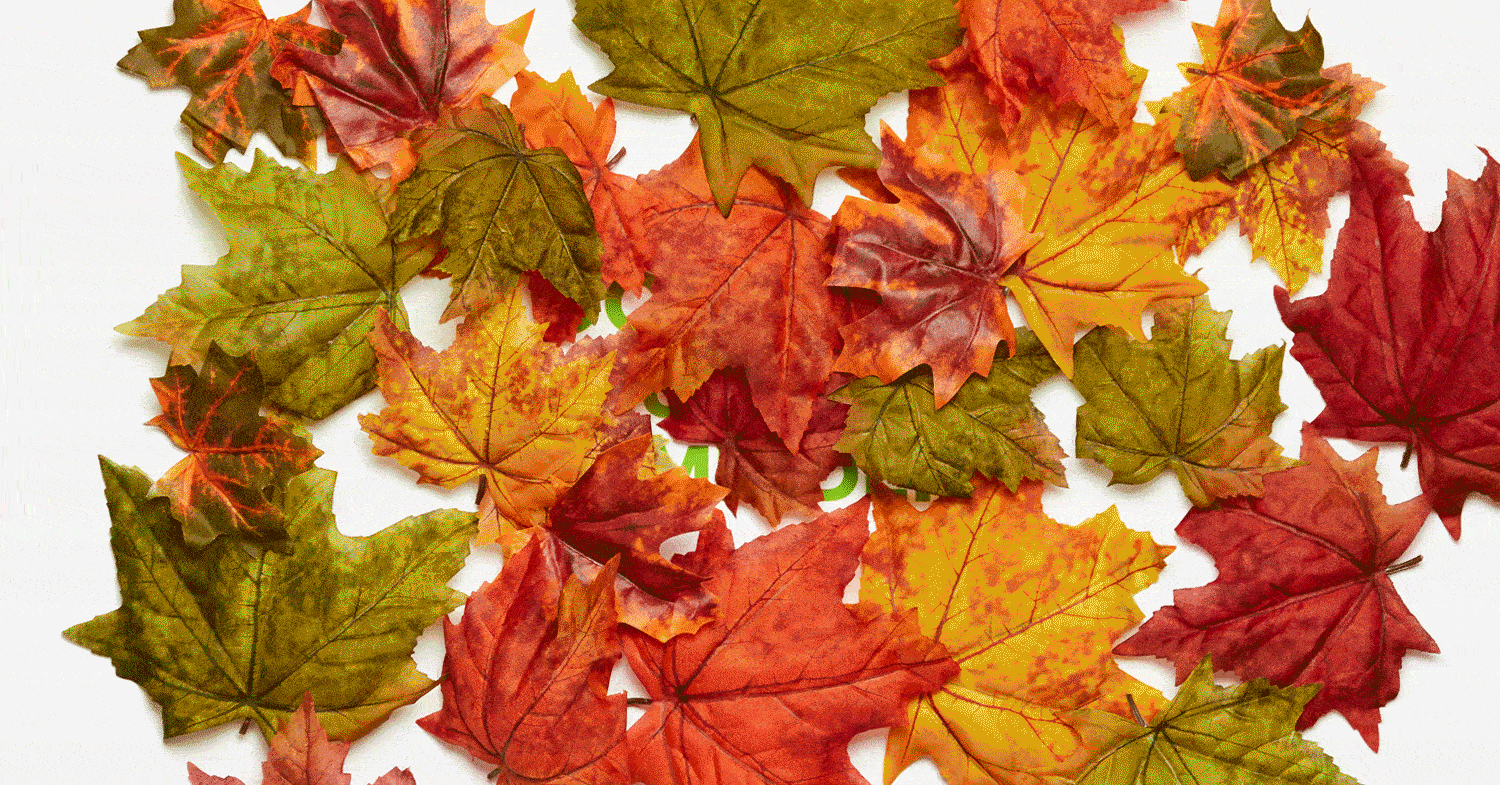 Seven Commonly Missed Expenses for October
The new season is falling into place. (See what we did there?) Halloween, Thanksgiving, and all the autumn activities: they can become a lot. A lot of awesome, yes—but also a lot on your wallet, if you aren't ready. But you'll be ready for all of it—the leaf-crunching and apple-munching, pie-baking and costume-making. How? Just remember these seven items when you set up October's budget.
Seven Things to Include in Your October Budget
1. Halloween Costumes, Candy, and Celebrations
It isn't really October without Halloween, are we right? About 72% of Americans participate in this hair-raising holiday with national spending totaling around nine billion! (1) That's a lot of fun-size Snickers, superhero masks, and skeleton-silhouetted décor.
Though it comes at the end of the month, don't let it creep up on you. Cause it's thriller night, and the only thing's that's gonna save you from the budget-busting beast then is your own preparation now.
2. Upcoming Travel Expenses
You know what's just around the corner? Family members encouraging you to come home for the holidays. (There's a song that says there's no place like it, after all.) Next month holds Thanksgiving, and the month after is Christmas. You know this, but does your budget? Stuffing the turkey and the stockings aren't the only upcoming expenses for fast-approaching festivities activities. Start considering what you'll be spending in airfare, gasoline, lodging, and road trip snacks. If you begin to financially prepare for this today, it won't hit your budget all at once.
3. Fall Activities
Haunted houses, pumpkin patches, cider sipping sessions: This season sits between the bug-filled heat of summer and the fidgety of winter—making Autumn the perfect time to go out and do.
Some things are free—like raking up your leaves and jumping in. Some things have fees—like entry to Cool Patch Pumpkins in California: Guinness World Records' certified world's largest corn maze. (Try saying that five times fast.)
4. Seasonal Food
Get ready, taste buds. Candy corn, savory squash soup, and everything pumpkin—literally everything. Chili. Pasta. Cheesecake. Pancakes. And of course, pies and spice lattes. What would autumn be like without autumnal food? We hope the world never has to know.
You probably won't be adding in a budget item named "Caramel Apples." That's both super specific and bad for your dental health. But, you do need to make space for your pumpkin penchant and your fall food affection.
5. Clothing: New Jeans and Winter Wear
October is the month for denim. This is because most people aren't thinking about buying new jeans in the sizzling summer. Retailers are wise, so they wait to hit you up until August and September. They know you know temps are about to drop like the beats in an aspiring rapper's mix tape—and their adverts encourage you to get back-to-school and chill-weather ready with pants-a-plenty. But if you wait until after everyone else jumps on the jean-buying bandwagon—when retailers notice denim sales are what's truly cooling off—you can get some serious deals.
Now, this is not the best month for deals on winter wear. However, it is the month when you realize your kid's coat is now a crop top and the soles of your boots are peeling away. You can update your wardrobe. Whatever floats your flannel—as long as you've budgeted for it, of course
6. Fall Photos
It isn't too early to be thinking about those Christmas cards. You know everyone's favorite is the one with a photo or three. Which means you need a photo or three. No one will judge you if there's just an assortment of self-taken pictures with all the family members (both people and furry). So you don't have to spend money on a leaf-themed fall photo shoot, but you can hire a professional—if you've got the cash to do so.
7. Christmas Fund
Just hear those sleigh bells nearly jingling, nearly ring-ting-tingling too. Christmas is coming—every month it's one month closer. (It's scientifically proven.) Keep heaping cash into your Christmas sinking fund. No holiday can be holly jolly if you're wondering how you'll pay for both the mortgage and the merriment. Money stress will ruin what should be the most wonderful time of the year. By planning ahead, you can celebrate the season without that stress. (Sorry there's nothing we can do about the stress of that cousin who always talks politics or the aunt who's sure you hate her if you don't eat seconds of her pies. But budget stress—we've got you there.)
Log in to EveryDollar today to make sure your October budget's ready for all this fall goodness.