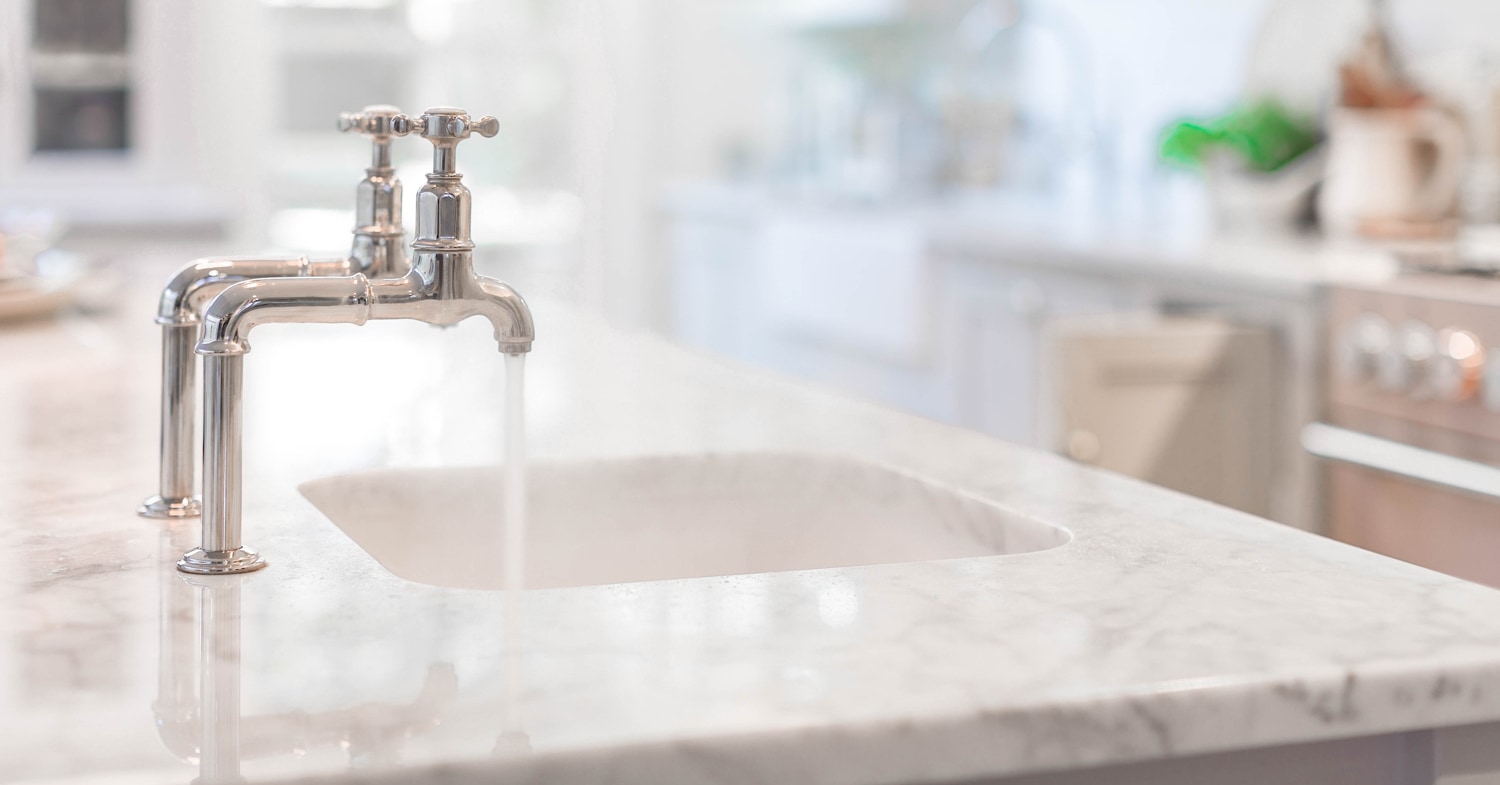 How to Budget for a Home Remodel
With the popularity of Instagram, Pinterest, and our good friends Chip and Joanna, a big home remodel is pretty much always on our minds.
Of course, there's a big difference between thinking and doing. Want to know what lies in the gap? Your budget. You can use your budget to plan, save, and make your home improvement dreams a reality. We'll show you how!
Decide How Much You Want to Spend
Home renovations can cost a bundle if you take it down to the studs and build it back from scratch. According to HomeAdvisor.com, the average kitchen remodel costs nearly $22,200, while the average bathroom remodel comes in at nearly $10,000.¹ ²
Those numbers can feel intimidating, especially if you're just starting to save and hope to get started as soon as possible. So why not start small? You don't have to gut an entire room to make a big splash. You can do a lot on a $5,000 budget too. Here are just a few ideas to help scale down costs:
Focus on a single "wow" upgrade like a new countertop or floors.
Choose ready-made over custom materials.
Knock out simple jobs yourself.
Transform outdated finishes with a fresh coat of paint.
Let's say you set a $5,000 budget for your remodel and want to begin work as soon as you can. Divide your total budget by the number of months you have to save. If you give yourself eight months to save, you'll need to set aside $625 a month to hit your goal by demo day.
| Total Budget | | Months to Save | | Monthly Allocation |
| --- | --- | --- | --- | --- |
| $5,000 | ÷ | 8 | = | $625 |
If you want to aim big with a $25,000 remodeling project, go for it! It may take you longer than eight months to save up that kind of cash, but the process works the same way. You might plan on a three-year track to make your dream kitchen happen.
Create Room in Your Monthly Budget
You probably don't have an extra $625 just lying around doing nothing each month. So now it's time to dig into your budget and find it!
Start by identifying any line items you don't use anymore. For example, maybe you just finished building your emergency fund. You could take the money you were saving toward that each month and split it evenly between your kitchen remodel and retirement fund. Now you're on your way!
Look over your budget once more and find small cuts you can make here and there. You don't have to quit every indulgence. But what if you carpooled to work a couple of days a week and ate in two extra nights a month? Those small changes could give you the remaining money you need to bring your monthly savings to $625.
Once you've made room for your new goal, be sure to add a Home Remodel Fund to your EveryDollar budget so you can account for your newfound dollars each month.
Put Your Money to Good Use By Choosing Renovations That Boost Home Value
A home remodel can be an investment of sorts—if you choose wisely. To add value to your home and boost your future sales price, give these ideas a try:
1. Follow Chip and Joanna's lead. Lean into their style by adding a farmhouse sink, clawfoot tub, hardwood flooring, or other "modern farmhouse" features, which can boost home values by as much as 29%.³
2. Get energy efficient. Welcome to the future, friends. Solar panels result in sales with rates between 13% and 40% more than predicted, depending on the tier of the home.⁴
3. Update your curb appeal. Put some thought behind what you plant outside with a focus on simple but purposeful landscaping. Do this and you'll see a return of anywhere from 5% to 12% when you sell your home.⁵
4. Paint with pictures in mind. Want to make some changes without breaking the bank? A few hundred dollars and a weekend of painting and podcasts could do the trick! Go for neutral shades of blue, light gray or oatmeal, which show well in online listings and bring in $5,400 more in home sales overall.⁶
Before You Swing a Sledgehammer . . .
There are a few things you'll want to do to ensure you make the most of your investment.
Plan ahead. Flying by the seat of your pants with your home remodel can cost big bucks. That's why it's important to spend time working out all the details first. Start planning now, and you should be in great shape by the time your project is fully funded.
Budget for surprises. If you've ever watched a home improvement show on TV, you know things go wrong in just about every major home project. Take the stress out of the unexpected by building room in your budget for contingencies on the front end—20% should do the trick. If you end up not using that 20%, an upgraded appliance or a party to celebrate your new kitchen might be in order.
If you're fixing your home up to sell, talk to a real estate agent you trust before starting demolition. A good pro can point you toward upgrades buyers appreciate most, so you don't spend more money than you have to.
Save for your home remodel by creating a fund in EveryDollar! An EveryDollar budget is free and takes just minutes to set up.