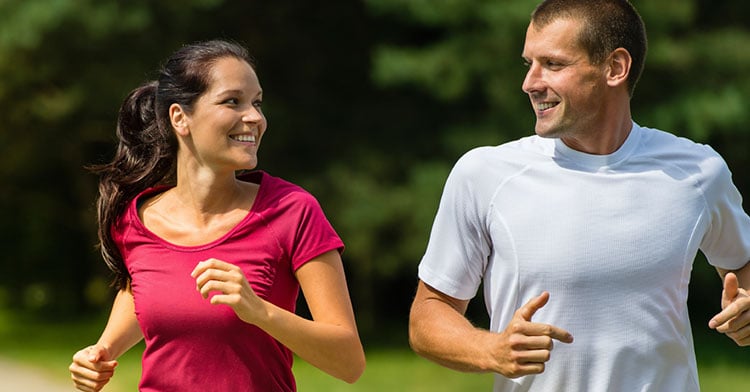 Find Money in Your Budget for Your 2016 Goals
You made your goals for the new year. Bravo! Now, it's time to put your money where your mouth is. But the last time you checked, you don't get a bonus for ringing in the new year. (Although that would rock.)
The good news is you already have enough money in your budget for your fresh start. Really! It's just a matter of reworking your priorities until everything fits exactly the way you want.
We're firm believers that you can do whatever you put your mind and your budget to. And since your mind is already made up, it's time to make some room in your budget. Here's how:
New Year's Goal #1: Stay Fit and Get Healthy
Exercising and eating right are top contenders for most-popular New Year's goals. In fact, 41% of us said we're going to lead a healthier lifestyle in 2016, according to a GOBankingRates survey. But your organic-only meal plan isn't exactly cheap. And you need to buy new sneaks for that upcoming marathon. Okay, half marathon.
How to pay for it: Your company or insurance provider may already offer discounted gym rates. So sign up! Cover the rest of your membership fee with that burger-and-pizza money you (used to) spend each month. As for those tennis shoes and race entry fees? The easiest way to make extra room in your budget is to cut cable. Since you'll be outside pounding the pavement anyway, you won't even miss it.
New Year's Goal #2: Travel Somewhere Fun
Hello, adventure! It's been awhile. If you're planning on going places this year, start saving ASAP. It's easy to get excited and start buying travel books and comparing airfare websites. But take a deep breath and make a budget for your travel before you taxi down the runway.
How to pay for it: A savings fund allows you to sock away money for your next big adventure, little by little. To figure out how much you'll need to save, estimate the cost of your trip (or trips!) and divide by however many months until your departure date. And keep shopping for sales as your date approaches. If you can lower the price along the way, you can free up more money for an extra day at that swanky Bahamas resort.
New Year's Goal #3: Create Time for a Hobby
We could all use a little more "me" time—especially those of us with a mini-me or two running around. And what better way to enjoy some alone time than with a hobby you love? Whether you want to master your golf swing or learn the fine art of watercolor, you'll need a few supplies first.
How to pay for it: If golf is your game, don't buy a new set of clubs right away. Use what you have and dip into your entertainment fund for anything you absolutely need, like a day at the driving range. Or if you're training to be the next Bob Ross, buy a simple paint set from the hobby store and watch some YouTube videos. After you've demonstrated commitment to your craft, gradually save up for that top-rated 3-iron or some serious art lessons. Rewards are excellent motivators!
New Year's Goal #4: Save More Money for Long-Term Goals
There's nothing like the New Year to get you thinking about your future. And this year, you're ready to step up your retirement savings. You know the sooner you invest, the more time your nest egg has to mature into a big, fat golden goose.
How to pay for it: We recommend saving 15% of your household income in good growth-stock mutual funds. If that's more than you can handle right now, simply increase your monthly contribution by $100. Do this by rerouting $20 from five other budget categories, like groceries, restaurants, coffee money, etc. You'll hardly notice it, and you'll be making a huge impact on your future.
Goals are an absolute must. They help you define where you want to be and how to get there. So keep them simple and work them into your EveryDollar budget each month. This is your new year. Time to own it.
Turn your goals into results with a free EveryDollar budget. It's easy to set up and only takes 10 minutes!