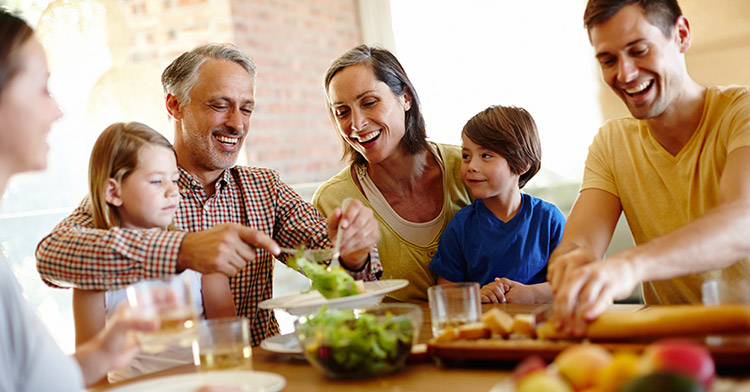 Thanksgiving Weekend: Budgeting for Feasts and Shopping
In 2014, the American Farm Bureau Federation estimated that a classic Thanksgiving feast for 10 people would cost $40–80, with the average cost being approximately $50.
That's small beans, though, when you compare it to what many Americans will spend the day after on Black Friday. According to the National Retail Federation, in 2014 Black Friday shoppers spent an average of $381 buying gifts for family members as well as candy, decorations, and greeting cards. They even spent a good bit on themselves!
Between Thanksgiving dinner and post-turkey shopping, your Thanksgiving weekend budget could top $400. If you throw travel into the mix, then you could easily spend more than $500 on Thanksgiving weekend—much more if you're hopping on a jet plane.
So how can you be thankful in the middle of all those costly expenses and keep money-related stress as far away as possible? Here are a few recommendations.
Rethink your priorities. Weigh your priorities over the next two months. You might have to pass on Thanksgiving travel so Santa has the budget to do his thing. Or you might have to trim your gift budget so you can travel to see Grandma for Thanksgiving. The key is to have balance. When you decide what it is you want to do, let your budget reflect that.
Budget. Budget. Budget. It's no surprise we're suggesting you have a solid budget in place before you start all your Thanksgiving spending. Once you've completed your EveryDollar budget and you have your priorities straight, then you're off to a great start. With a complete budget, you'll be able to notice any red flags or problem areas before you walk out the door to buy the big turkey or that discounted train set.
Keep it simple. You can have a nice, beautiful Thanksgiving lunch without making it look exactly like the cover of a Southern Living. A turkey with a few sides should do the trick. In other words, you might want to pass on the organic smoked gouda and bacon macaroni dish. There's nothing wrong with downgrading the size of your meal for a year or two while you focus on your money goals.
Say yes to friends. Take up any invitations you get from friends or family members in town. Providing one side dish is much less expensive than taking on all the costs yourself. Even if you choose to host, make it a potluck and ask other friends and family to chip in.
Skip the dinner and volunteer. Why not? You'll save a few dollars, trim a few calories, and, most importantly, help someone who needs it. Look for a soup kitchen or homeless shelter where you can volunteer and make a difference. The holidays are filled with other opportunities to eat tasty food, so why not take this chance to go do some volunteer work that matters?
Spend a few minutes to decide what is best for you and your family, and put your money toward that. Then, go celebrate the holidays, and be thankful for the blessings in your life.
Create a free budget now with EveryDollar!