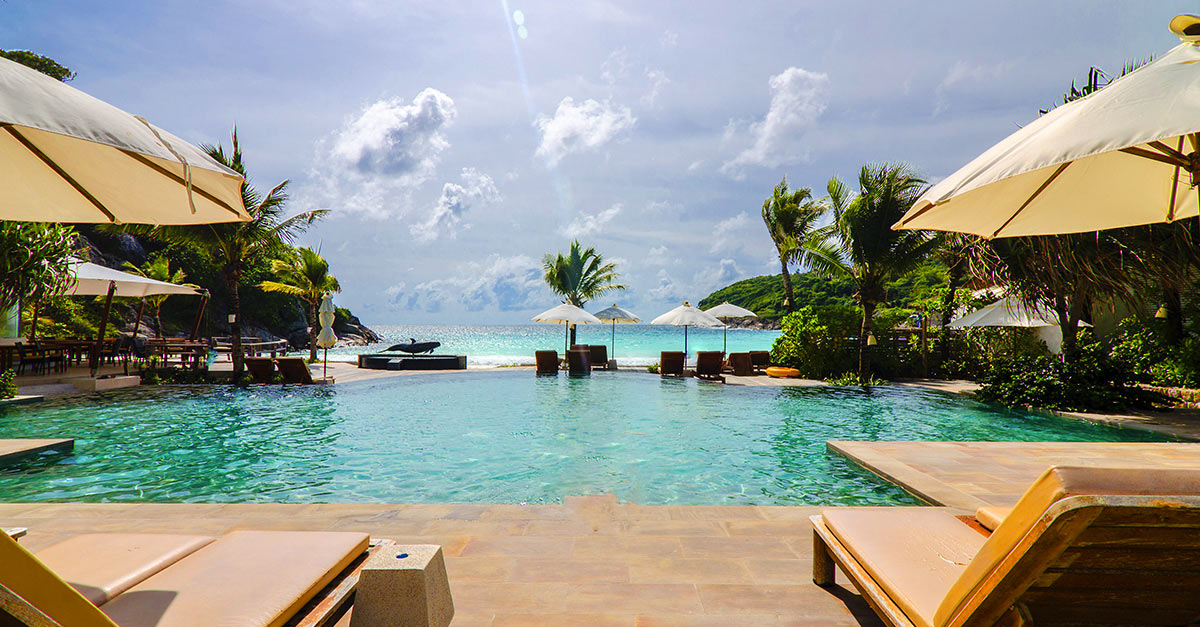 4 Budget Tweaks to Upgrade Your Vacation
There's only one thing better than going on vacation—getting an upgrade on that vacation!
Who wouldn't want a nicer hotel room or unexpected boat ride to go along with that beach getaway? Those upgrades are possible, even when you are only weeks away from departure. You just need to carefully plan how you spend your vacation money.
If you think you've maxed out your vacation budget, look again.
Before you head out, check out these four tweaks for upgrading your getaway.
Upgrade: Beach umbrella rental. If you love relaxing at the beach with a good book or just enjoy listening to the waves hit the shore, then switch money from your daily coffee budget so you can rent a beach umbrella for a day. Opt for brewing your own coffee in the hotel room, or order plain coffee instead of a fancier drink that comes with a big price tag. That way you can redirect those funds to all day fun in the sun (without the sunburn).
Upgrade: Kayak or canoe tour in the ocean. Taking a cruise in a kayak or a canoe could add a lot of fun to your beach day! A half-day rental for a family of four could cost you anywhere from $50–100. You were probably expecting to pay that much in souvenirs. Instead, grab one meaningful token of your trip, like an ornament, and put the rest toward a day at sea!
Upgrade: A city tour. Sightseeing with a tour guide is a great way to get to know the city you are visiting. There are even themed tours like the gangster tour of Chicago or rides along wine country, but they can get a little pricey. A great way to balance that cost at the last minute is to forego desserts at restaurants. Those savings could then be applied to your tour fare. Pro tip: You don't have to sacrifice dessert altogether! It is vacation after all! Choose one night to get dessert or purchase something at a local bakery that will be less expensive and can last the entire week.
Upgrade: A nicer hotel room. A hotel room facing the ocean rather than the street can enhance your weeklong stay. Just imagine enjoying coffee on the balcony while the morning waves crash in. Now, how can you make it happen without months of planning? We'll tell you. Enjoy nice dinners out, but save on lunch. Pack sandwiches in a cooler for the beach, and use those savings (upwards of $200) to upgrade to a room with an ocean-front view. You'll thank us when you enjoy daily breakfasts overlooking the sea.
Since a vacation is all about enjoying yourself and making memories, spend your money in ways that will make those things happen. It's totally possible to tweak your spending and get a sight-seeing tour or nicer hotel room out of your budget.
Are you up for those upgrades?