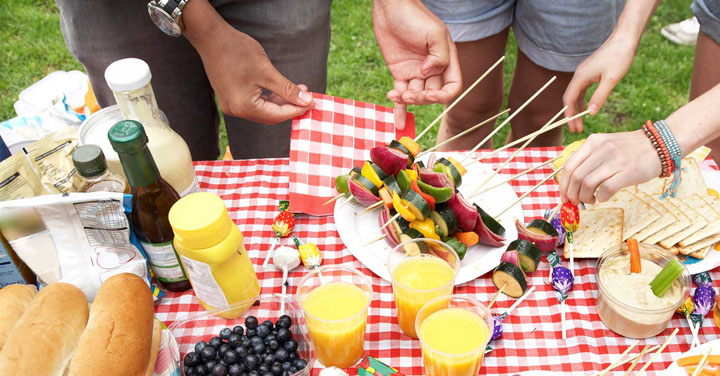 7 Most Commonly Missed Expenses in May
Spring has sprung! The month of May is full of picnics, celebrations and lazy days on the back porch. But with so much fun going on, it's easy to get overexcited and spend too much money. Keep spring fever in check by remembering to create your budget before May even gets here. To give you a head start, we've listed seven spring expenses for you to keep in mind:
Seven Spring Expenses to Keep in Mind This May
1. Mother's Day 
Mom works hard all year round—it's about time she had a day off! Ask how she wants to celebrate Mother's Day and then add your own special touches to surprise her. Plan a weekend full of her favorite things like a trip to the bookstore to grab a new read, a family hike along her favorite trail, or a strategic walk past the bakery for a sweet treat. Just be sure to budget before you buy.
2. Memorial Day
If your family or friends are having a backyard bash or inaugurating the neighborhood pool, go ahead and decide who's bringing what. The more you can divvy up the cost, the more you can enjoy your long weekend without the hassle of overextending your financial hospitality.
3. Gardening 
The danger of frost is officially over, so you can finally plant those petunias and geraniums. And if your green thumb is extra bright, you're probably itching to get your tomatoes, squashes, bell peppers and herbs in the ground too. Those seedlings can really add up depending on the size of your garden. If you can't afford to plant everything right now, no worries. Stagger your plantings, and do the main areas first. Branch out when you save more next month.
4. Summer Camps and Sports
If you have kids under the age of 18, you probably have a seasonal sport, like baseball, in full swing. And with schools letting out in a few weeks, it's time to make those camp deposits. Don't forget to start saving for the due-in-full date as well! Adding a line in your EveryDollar budget for this expense can help you plan ahead.
5. Vacation Savings
In a few short weeks you could be relaxing on the beach or driving through the mountains. Ah, fresh air! But that takes money . . . unless you plan on hitchhiking. Don't stress if your getaway fund is lacking. You have plenty of time to put away some cash as long as you're working it into your monthly budget! Check how many paydays you have until your trip and commit to put some money aside each time that direct deposit hits. That way you can return home with memories, not debt.
6. Spring Entertainment
One of the best parts of spring is being able to finally get outside again. That means dancing at outdoor concerts, riding on roller coasters, and exploring street festivals! It's quintessential spring. Keep your budget in mind as you check your events calendar and throw in some free activities to lower costs without cutting the fun.
7. Teacher Appreciation Week
May 1–5 is National Teacher Appreciation Week. Encourage your child to say thanks with a handwritten note and some homemade cookies, or budget a small amount for a nice indoor plant for the classroom. A little gratitude goes a long way!
Another way to show appreciation to your child's teacher is by letting them know about Dave Ramsey's Teacher Appreciation Giveaway, sponsored by Churchill Mortgage. They could win some awesome prizes, including a $5,000 all-inclusive vacation! Tell the teachers in your life to enter at daveramsey.com/teacher through April 30 for their chance to win.
Whatever fun May holds for you, we hope it's amazing. Budget for it now so you can enjoy the heck out of it when it gets here!
Create May's budget now with EveryDollar. It's free and takes less than 10 minutes to set up!