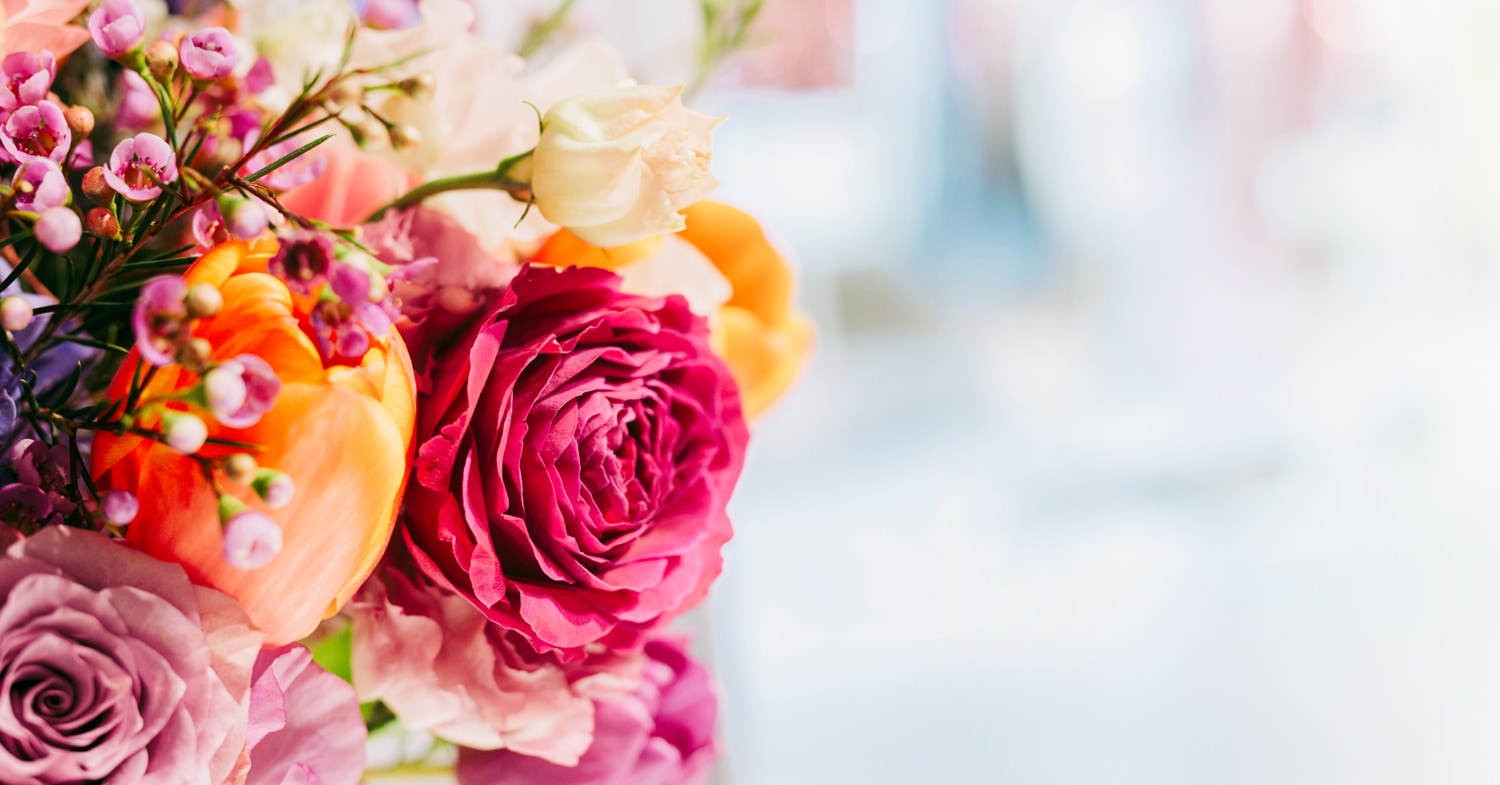 10 Most Commonly Missed Expenses in May
Spring has sprung! The month of May is full of picnics, celebrations and lazy days on the back porch. But with so much going on, it's easy to get overexcited and overextend your bank account. Cure that spring-spending fever as you create your budget before May even gets here. To give you a head start, we've listed 10 spring expenses for you to keep in mind:
10 Spring Expenses to Keep in Mind This May
1. Mother's Day
Mom works hard all year round—it's about time she had a day off! Ask how she wants to celebrate Mother's Day and then add your own special touches to surprise her. Plan a weekend full of her favorite things—just be sure to budget before you buy.
2. Graduation Gifts
Between nieces, nephews and neighbors' kids, you're bound to know a graduate or three. Be ready for the invitations that'll fill your mailbox by setting aside some cash for a small gift. Maybe you'll write a check in the clever amount of $20.18 or snag a timely book like The Graduate Survival Guide.
3. Memorial Day
If your family or friends are having a backyard bash or inaugurating the neighborhood pool, go ahead and decide who's bringing what. The more you can divvy up the cost, the more you can enjoy your long weekend without the hassle of overextending your financial hospitality.
4. Gardening
The danger of frost is officially over, so you can finally plant those petunias and geraniums. And if your green thumb is extra bright, you're probably itching to get your tomatoes, squashes, bell peppers, and herbs in the ground too. Those seedlings can really add up depending on the size of your garden. If you can't afford to plant everything right now, no worries. Stagger your plantings and do the main areas first. Continue planting when you save more next month.
5. Summer Camps and Sports
If you have kids under the age of 18, you probably have a seasonal sport, like baseball, in full swing. And with schools letting out in a few weeks, it's time to make those camp deposits. Don't forget to start saving for the due-in-full date as well! Adding a line in your EveryDollar budget for this expense can help you plan ahead.
6. Warm Weather Clothing and Accessories
There's something about summer-itis that brings out the big spender in all of us. Tank tops, flip flops and sunnies are where it starts . . . a unicorn-shaped pool float is where it ends. It's okay to revamp your warm weather wardrobe with some new items—if you have space for the extra spending in your budget.
7. Vacation Savings
May's the month for dreams of escaping the everyday on a summer getaway. But big city sites and blissful beaches both take money. Don't stress if your vacation fund is lacking. You have plenty of time to stash some cash as long as you're working it into your monthly budget! Check how many paydays you have until your trip and commit to put some money aside each time that direct deposit hits. Make a fund in your EveryDollar app so you can make those summer vacation dreams a reality. That way you can return home with memories, not debt.
8. Spring Entertainment
One of the best parts of spring is being able to finally get outside again. That means dancing at outdoor concerts, riding on roller coasters, and exploring street festivals! It's quintessential spring. Keep your budget in mind as you check your events calendar and throw in some free activities to lower costs without cutting the fun.
9. Pool Membership
Things are heating up. Literally. If you like taking laps in the morning or spending weekends by the water, you'll need access to a pool. And unless your neighborhood offers this excellent amenity, you'll have to pay for it. Most pools open around Memorial Day, but chances are you'll pay a fee before then to secure your membership. Set aside that amount in May and make room in your budget for the monthly costs to come.
10. Weddings
Flowers are blooming, and so is love! May kicks off the summer matrimony marathon. You've probably already sent in a couple RSVPs or put some Save the Dates on your fridge. But being a wedding guest can mean paying for travel, fancy clothes, and gifts. Think of clever ways to save as you attend weddings this May, and prep your budget so it doesn't say, "You can't!" when they say, "I do."
Whatever fun May holds for you, we hope it's amazing. Don't get burned by the threat of debt, and don't let these spring expenses sneak up on you.
Create May's budget now with EveryDollar. It's free and takes less than 10 minutes to set up!