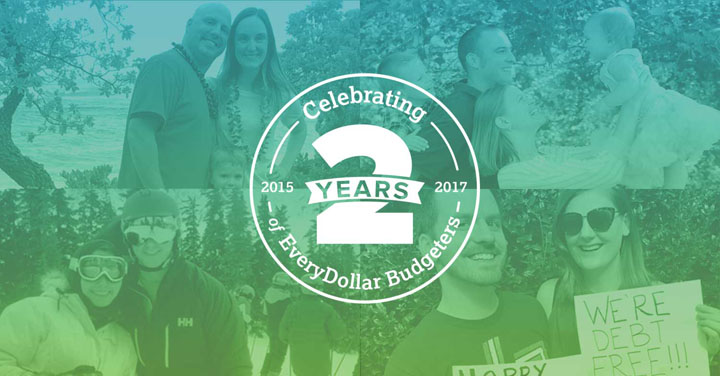 Inflate some balloons, cue up the noisemakers, roll out the crepe paper streamers . . . EveryDollar is turning 2!
In honor of EveryDollar's second birthday, we're throwing a party right here, and you're invited. Here's what we want our party guests to do: Take a few minutes to recognize how much your own life has changed for the better since you took control of your money with a budget. It makes us giddy to know you're intentional about making a plan, sticking to it, and reaching your dreams!
Then, check out some of our favorite money wins that EveryDollar budgeters have shared with us over the past two years. See if you recognize any of their success stories in your own life! If you're not where you want to be yet, keep pushing forward until you reach your own awesome goals. You can do it!
Read More