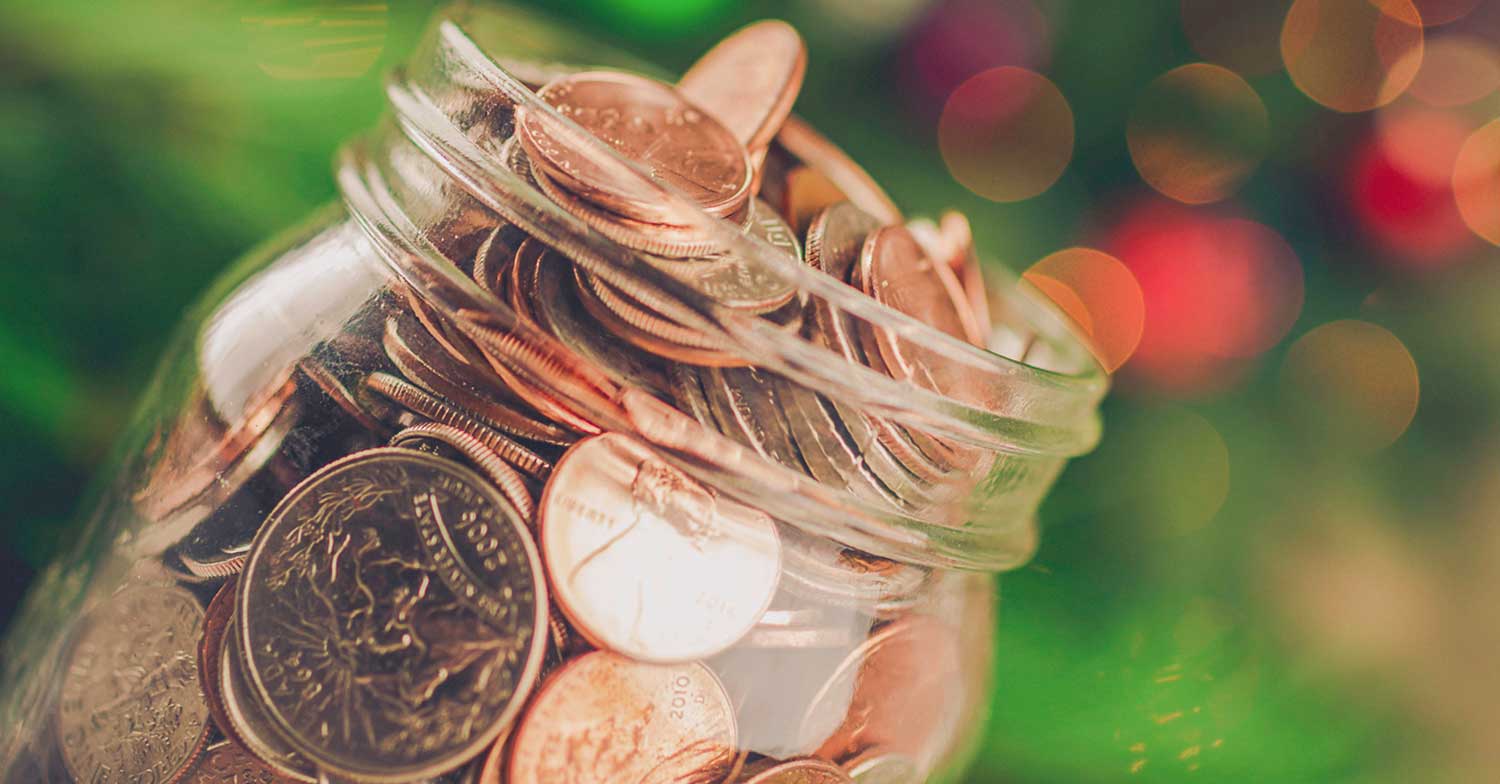 Budgeting basics
September Challenge: Create Your Christmas Savings Plan
Christmas is right around the corner. Well, sort of . . .
The holiday shopping season is still roughly three months away, but now is the best time to create a plan for how much you want to spend. Here's why: The sooner you make a budget and start saving for gifts and decorations, the sooner you'll crush any shopping-season stress that pops up.
This month's challenge is all about keeping your Christmas self happy, healthy and debt-free. Wouldn't that be nice? Here are three simple steps for getting the Christmas budget you want this year:
1. Determine the total amount you can spend on Christmas. Remember, this is your ideal number. You can make changes later if you need to. If you don't know where to start, take a look at how much you spent last year. Are you comfortable with that number? Want to spend a little more or a little less? Write it down.
2. Divide your total by three. Take your total from Step 1 (let's say you landed on $750) and divide it by the number of months until Christmas. If you start now, you'll have about three months. That means you'll want to set aside $250 each month. And if December rolls around and you haven't reached your goal amount (or maybe you exceeded your goal thanks to some freelance work or easy online surveys), rearrange your budget accordingly.
3. Put Christmas in your budget. When you have a category in your budget that says "Christmas" and you assign $250 to it, you know not to spend that money on anything else. It's great accountability when other holiday expenses pop up, like Halloween candy or Thanksgiving dinner. Keep saving for Christmas in a separate category and you'll have a nice pile of cash sitting in your account, waiting for you to spend.
That's it! Once you've completed these three steps, you've completed the challenge. Now it's just a matter of stress-free shopping and sticking to the budget you've set. Don't lose focus, follow your budget, and this could be your easiest and least stressful Christmas ever.
Go celebrate and spread the word! Challenge your friends and family to complete the challenge on Facebook, Twitter and Instagram by tagging EveryDollar in your post and using #EveryDollarChristmasList.
Happy holidays . . . and happy budgeting!