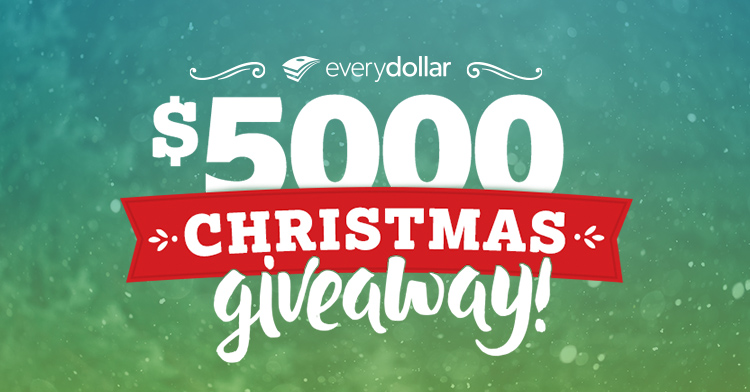 We're Giving Away $5,000 to One EveryDollar Budgeter
We're celebrating budgeters in a big way this season! And what better way to celebrate than with a $5,000 Christmas giveaway?
Just think—you could finally pay off that student loan, beef up your emergency fund, or spend it on some over-the-top fun—like renting out an entire theater to watch Star Wars with your friends and family on the big screen!
The best part is that if you have an EveryDollar account, you don't have to do anything else for a chance to win. EveryDollar budgeters are automatically entered into the $5,000 Christmas giveaway! You're in because you're awesome. Plain and simple.
If you're reading this and you're not already an EveryDollar budgeter, it's time to join the party! Sign up for EveryDollar today. You'll automatically be entered into the giveaway once you verify your account! You've been wanting to get your money organized anyway, so why not do it and get the chance to win $5,000?
Plus, by taking control of your money with an EveryDollar budget, you'll free up money you never knew you had. That means you can reach your personal money goals faster. Oh, and did we mention you could win five thousand bucks? Good luck, and merry budgeting from EveryDollar!
And may the force be with you.
 No purchase is necessary to enter the EveryDollar $5,000 Christmas giveaway. See Terms and Conditions for additional information and alternative forms of entry. If you are a current EveryDollar budgeter who does not want to participate in the giveaway, please let us know.