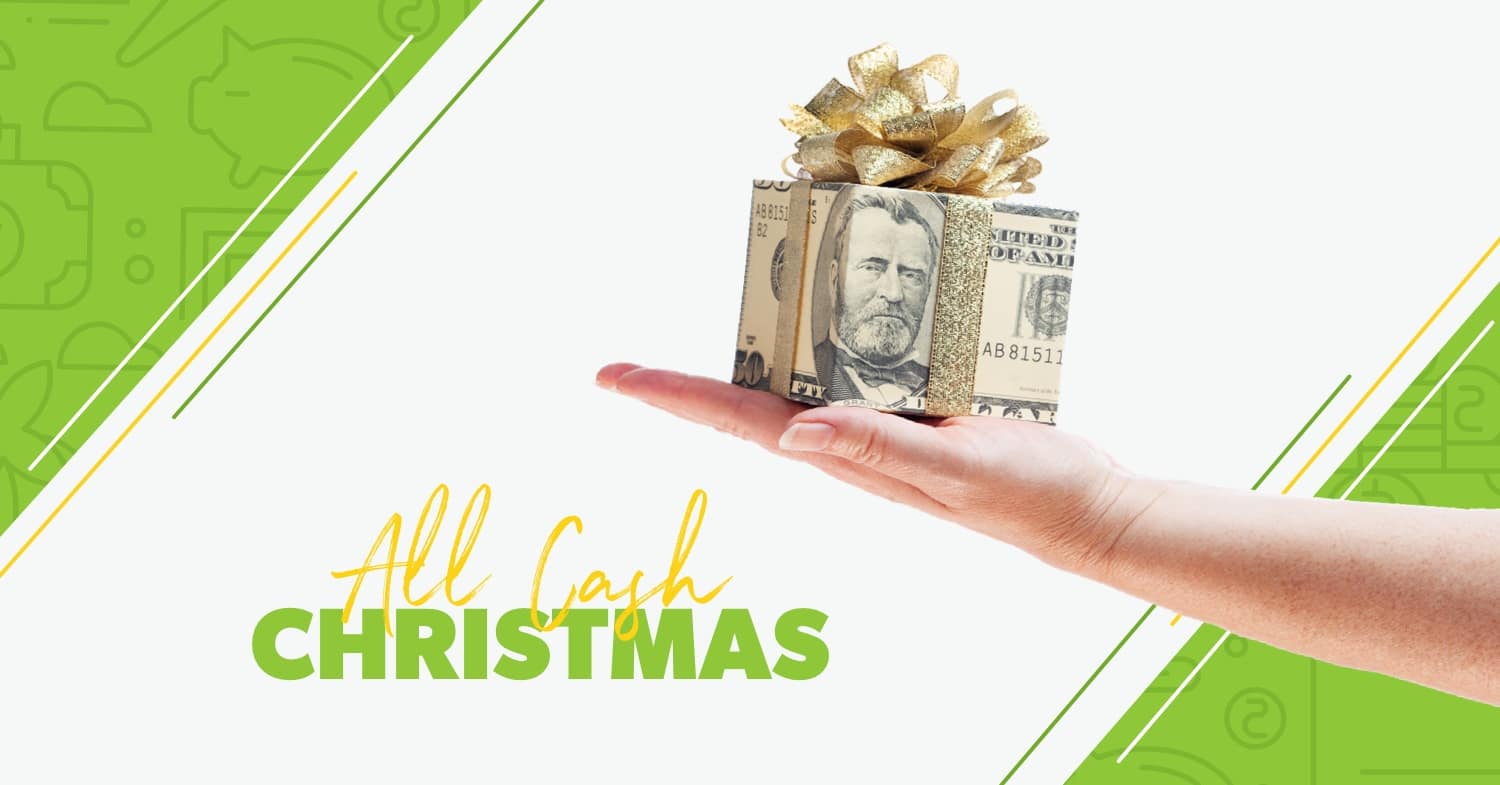 How to Budget for an All Cash Christmas
Did you know Christmas used to be celebrated for 12 days? (Hence the song.) Imagine that holiday bill. Twelve long days of presents, feasting, stocking stuffers, figgy pudding, indigestion and tinsel. Seriously. Seven swans a-swimming sounds like no small expense.
Though Christmas is technically now just the one day, your budget might feel like it's still 12. The multiple celebrations and costs can really add up. If you wait until December to prep your money, you might feel like coal is your only option.
Avoid the coal. We've got six steps you can take to budget for an all cash Christmas. That way, after all's said and done on December 25, you'll be sitting in a pile of wrapping paper and memories, not debt. Because the world may tell you charging all those gifts then paying them off well into March is normal—but buck the norm. After all, Rudolph was weird, and he saved Christmas.
If you want a legit perfect ending to a perfect day, start now, start here:

1. List out the people on your "Nice List" this year.
First, you need to think of everyone to buy for this year. Family, friends, co-workers, teachers, fifth cousins twice removed. Yes, it can get a little crazy.
We suggest you trim not just the tree this year—but also your shopping list. Have conversations with family about drawing names instead of buying for everyone. Plan to say no when random work parties ask you to bring a classy $25 or more gift for Dirty Santa. Keep Santa clean and your bank account intact this year. Keep the list small(ish).

2. Brainstorm gift ideas and costs.
Once you know the people you're getting gifts for, write out a couple things you can buy or make for each person. Yes. Make. Of course we aren't suggesting those macaroni craft picture frames your parents pretended to love getting from you in your youth. But if you have true skills to knit, paint, bake or build something people will actually love, then get plan to get crafty this Christmas.
Supplies still cost cash though, so plan out how much you'll need to spend on those or on the book, mug, family photo session, or whatever else you're gifting each person. Write down the ideas and estimated costs.

3. Add up all the planned amounts.
This step lets you know the savings goal you'll be working toward so you can keep debt from decking your halls this year.

4. Set up a sinking fund.
Now that you know how much you need to save, set up a sinking fund in your EveryDollar budget. Tactically speaking, this is how you do it:
First, pick a budget category.

Then click "Add Item" and label your fund—something like Christmas 2019. You can even add in a festive emoji like a gift or the O Christmas Tree.

You'll see a piggy bank pop up next to the words "Make this a fund." Click both this and the next button with the same words.

Scroll down and put the total you got in step three as the "Savings Goal."

Click "Save."
You're ready to sing along with the Whos: "Fah who foraze. Dah who doraze. Welcome Christmas, come this way."
5. Start saving each month.
With your fund all set up, it's time to do some more math. Divide your total savings goal by the number of months left until the most wonderful day of the year. This is how much you'll need to be saving each month.
That's extra money to be found. How can you do it? The quickest ways are to cut back your spending in other areas, pick up a side hustle or extra hours at work, or sell something.
Remember, the extra work now means that when Christmas bells are ringing, you can truly enjoy them knowing you didn't underplan or overspend.

6. Remember: Even Santa lives on a budget.
If the total you come up with in steps three or five of this list seem impossible—tweak! The only way Santa's able to gift every child in all the world is by being budget-minded. We should follow suit.
Don't feel like you have to prove anything to anyone with how much you spend on the holidays. Seriously. That's not what Christmas is supposed to be about. Just ask the end-of-movie version of George Bailey, Ebenezer Scrooge, or the Grinch. Christmas is about valuing each other, not stuff.
Make your gift-giving this year about celebrating the joy of the person, the season, and togetherness. And remember how Elvis warned us that debt makes for a blue Christmas. (That's what the song was about, right?)
Speaking of gifts, we've got an All Cash Christmas planning printable you can download to follow these steps. It even tells you how to set up a fund in EveryDollar, step by step, with screen shots.
You can make this year about the spirit rather than the spending. Good tidings you'll bring to you and your kin. Good tidings of an all cash Christmas and a happy new year!