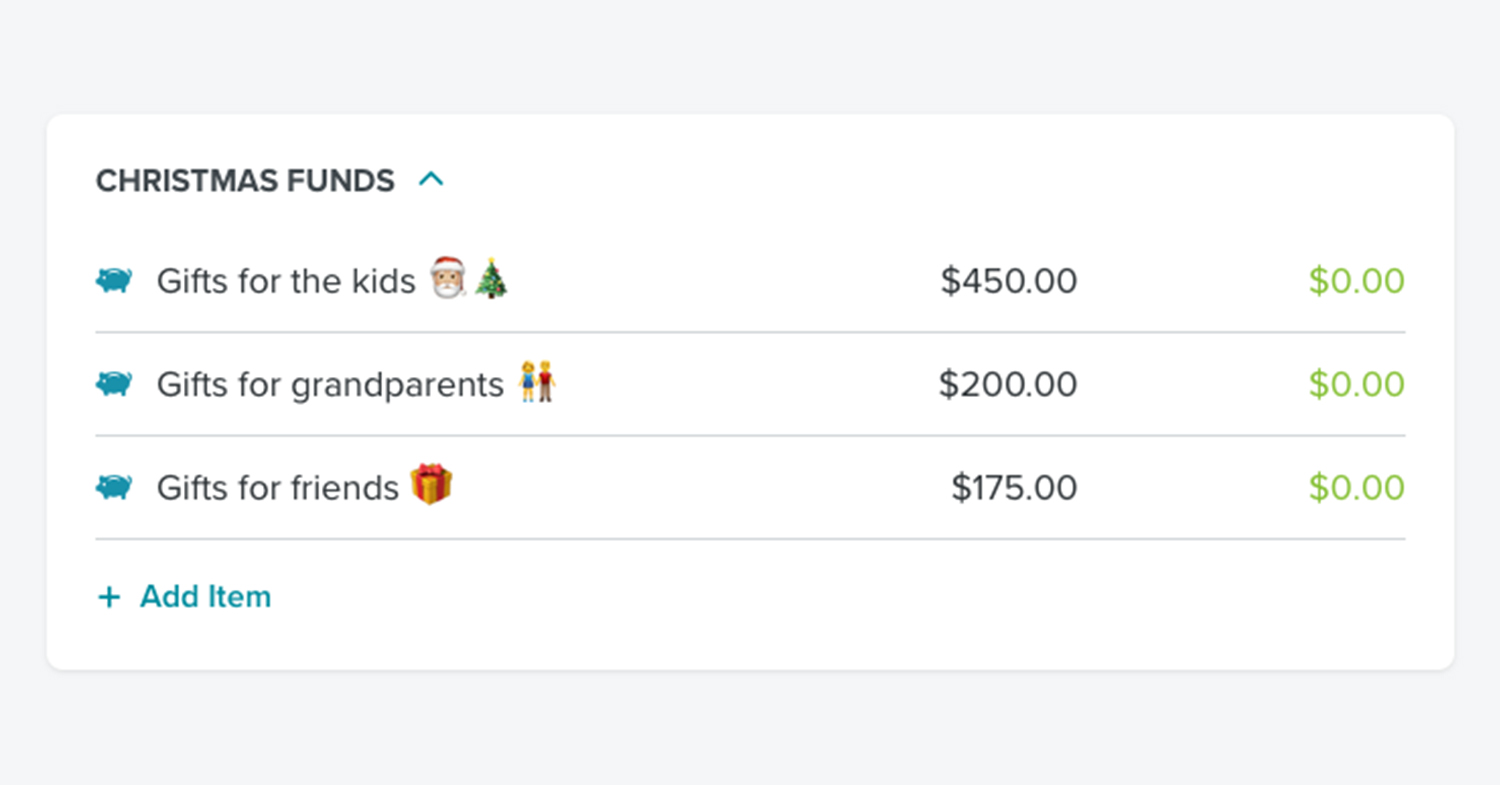 July Challenge: Christmas in July
We're not sure who coined the phrase Christmas in July, but we're glad they did.
That phrase reminds us to plan for Christmas five months before it gets here. Too many people wait until December to buy gifts. With no money saved, they turn to credit cards in a panic and then end up paying for Christmas until next April. Have you ever been there?
It's much easier to get ready for the holiday season little by little. You just need to know where to start.
Here are five ways you can get a jump on Christmas—in July:
1. Save a monthly amount. Determine the total you want to spend on Christmas gifts and divide it by five. For example, if your budget is $1,000, you'll save $200 a month for five months. You can build this savings plan right into your EveryDollar budget by creating a fund using EveryDollar on your desktop. It's easy! Pair this with a Christmas budget, and you can spend December at the mall people-watching (or avoiding it altogether).
2. Look for deals now. Wouldn't it be awesome to be able to snatch up a bargain when you see it? When you keep an eye out and start saving for gifts in July, you can do just that and save some serious money. You could find baby clothes for your newest family member on clearance or golf clubs online for your golfing dad. Gardening tools, camping gear and light jackets are also on sale in the summer months. To help you make the most of those deals, keep a running list of gift ideas and individual spending limits on your phone. And since you're starting to save now, you'll have cash on hand to buy gifts as you find them instead of waiting until the December rush.
3. Use your "under budget" cash from other budget categories. When you come in under budget on monthly expenses like groceries or clothing, or your utility bills are lower than anticipated, take the difference and stash it away in your Christmas fund. That $20 here or $50 there adds up in a flash. Plus, it gives you one more reason to look for bargains and keep your budgeted-for expenses low.
4. Have a DIY Christmas. Check out Pinterest or Instagram to get some ideas for crafts you can give as Christmas gifts. Searching for them now gives you plenty of time to buy the materials and put the effort into creating a craft that's just right for the recipient. Even better, you have time to start over in case your first attempt looks more like a Halloween scare than a Christmas treasure.
5. Turn vacation savings into Christmas savings. July is a month made for vacations. If you've set your getaway spending already, look for little ways to save such as driving to your destination rather than flying. Put the difference into your Christmas budget. You could save a huge chunk of the money you need in one fell swoop.
6. Begin to firm up plans with close family members. Travelling to see your in-laws during the holiday season? Get a handle on the dates so you can be on the lookout for flight specials. Be sure to also talk about expectations for gifts. Will you buy presents for every niece and nephew or draw names related to the number of kids in your household? Talk and plan now, so you can enjoy later!
Plan for Christmas in advance. July's a good month to start!
Starting early to save cash and search for gifts makes Christmas so much easier to enjoy. It also keeps your stress level down. Wouldn't you rather focus on time with your family and enjoying holiday traditions? We would too!
Start building your Christmas savings into your EveryDollar budget today