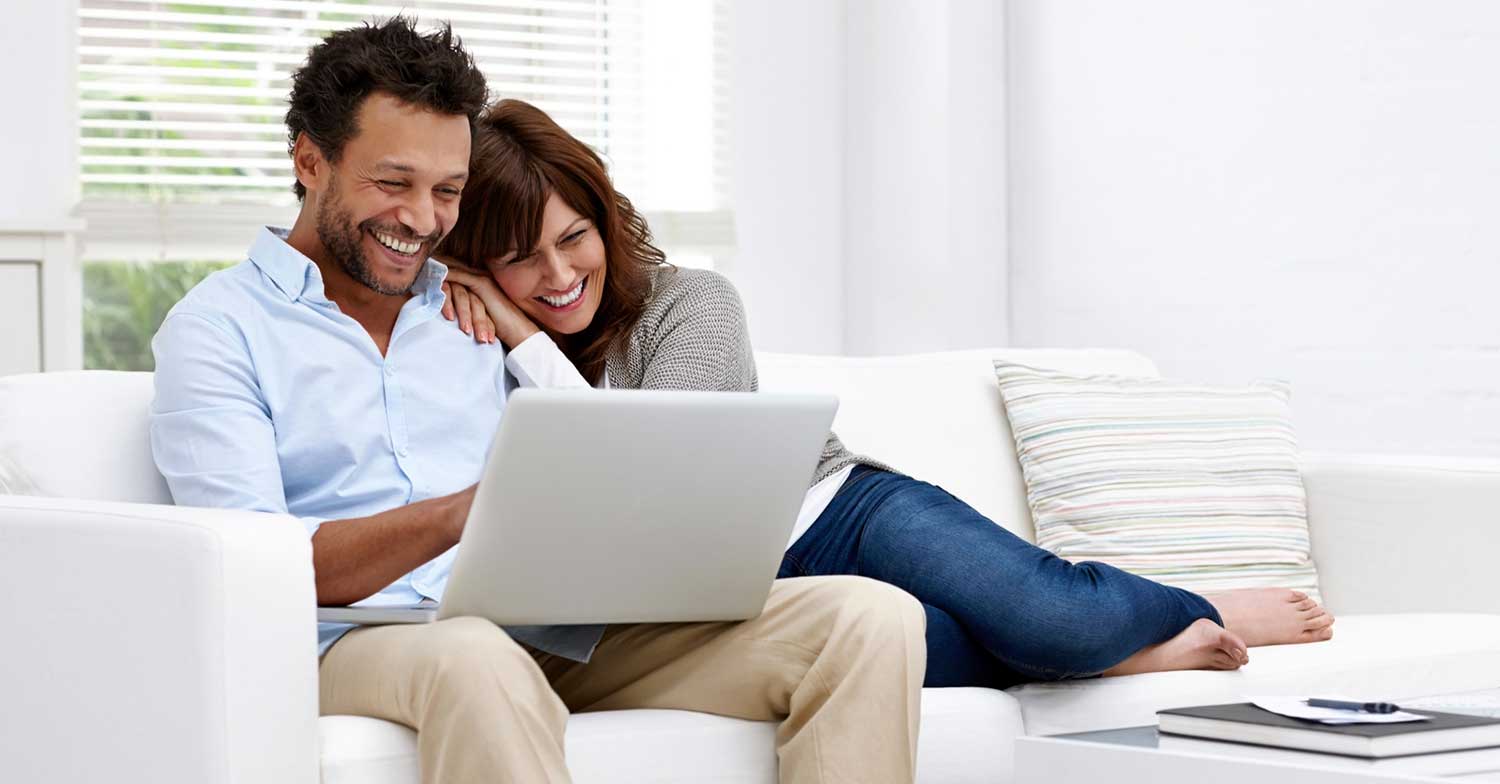 The Complete Guide to Saving Money: Our 73 Favorite Tips—Ever!
Everyone has budget categories they'd like to spend less on. Whatever yours are, we've got you covered with our list of 73 money-saving tips for every square inch of your life!
Use this list to find hundreds (or even thousands!) of dollars to put back in your budget. Because when your budget works harder, you can breathe easier. Like, we're talking major oxygen here.

Before You Go to the Grocery Store:
1. Plan ahead. Our favorite way to save money on groceries is simply to make a plan before heading to the store. At the beginning of the week, create a calendar of meals. Mark any times you already plan to eat out, and work around that. By writing down exactly what ingredients you'll need for all your breakfasts, lunches and dinners, you'll eliminate expensive mid-week trips back to the store for just one thing and mysteriously end up with three pints of Häagen Dazs.
2. Simplify your suppers. If the word dinner conjures up a big homemade meal with a nice cut of meat, two steaming sides, a crusty French loaf and a chocolaty finish, cut yourself some slack! Weeknight suppers don't have to be a big production. BLTs, omelets or a nice salad are great budget-friendly additions to your weekly dinner plans. So don't be afraid to plan simple, one-item-only meals. Reduce your guilt and your spending by redefining the most expensive meal of the day.
3. Use a service. If you are crunched for time, try an online meal-planning service like eMeals. Each week they send new recipes, including entrees and side dishes, along with a complete shopping list organized by grocery store section (genius!). This will keep you from buying unnecessary items while you shop and keep you from going out to eat as much because you're actually excited about eating at home. Our favorite part? eMeals offers a free 14-day trial so you can give stress-free meal planning a try!
4. Do a grocery-store swap. What made you pick your current grocery store? Is it the friendliest? How about the most convenient? Maybe you just know where everything is? Don't let a comfortable routine cost you money. You may even find that two grocery stores are your best bet—one for meats and bulk items, and another for everything else. If you're still not sure which grocery stores are worth checking into, ask around. People love talking about getting a good deal, and the ones who are getting the best deals will gladly gush about their favorite spots. Figuring out a new grocery store may be frustrating at first, but it's worth learning a new layout to keep some extra money in your bank account.
While You're at the Grocery Store:
5. Think generic. You're already buying generic sugar and salt, so why not go all in? In a recent case study, researchers concluded that Americans could save $44 billion collectively if we bought more store-brand items and less name-brand stuff. Sold!
6. Choose smaller carts. When you're pushing an empty shopping cart, you feel compelled to fill it—which means you buy more than you need. If you don't have a big grocery list, then carry a basket around the store instead.
7. Look at the price per ounce. This helps you determine the best value when comparing different brands or container sizes, and those savings add up over time.
8. Shop alone. If you shop with a spouse or friend, you might talk yourselves into purchasing something you wouldn't have even considered if you were by yourself. When you're alone, you can just zip in, buy things, and zip out.
9. Look for store incentives. Some stores give you reward points or discounts on gas cards if you shop there. Keep an eye out for any incentives they throw at you. And make sure they're actually worthwhile!
10. Snack before you shop. When you walk into a grocery store with your stomach growling, even the handles on the freezer doors can look tasty. You might start tossing snacks in your cart and overspend on a bunch of food you didn't budget for. You can stop this from happening by simply having a meal or snack before you leave the house.
11. Beware of the bakery. Unless you plan to buy cookies or cakes, stay away from the bakery. Don't be tempted by the sweet smell of bread. Sticking to your list is much sweeter.
12. Look out for lights. Some stores have sensors in the aisles of the frozen food section. When you walk past, the freezer lights turn on, drawing your attention to the pizzas, veggies and pre-packaged dinners. Expect this when you approach that part of the store, and don't let the freezer light show distract you from your grocery mission.
13. Sample with caution. When those sample tables at the ends of the aisles try to lure you in with cheese cubes, fruit drinks or tasty treats, just remember, the fewer samples you take, the better. You don't want to linger too long and be talked into buying food that's not on your list. Stay in the shopping zone with a simple "no thank you" or eat your sample on the go. If you enjoy it, put it on your list for the next grocery run.
14. Don't check out the checkout aisle. Business Insider reports that the checkout line is the most profitable area of the store. With all the candy bars and magazines on the rack, it's not hard to see why. Make a mental note to end the shopping before you get to the checkout aisle. Simply face the cashier instead of the tabloids and bubble gum.
15. Buy in bulk. Another great money-saving idea is to buy in bulk from Costco or Sam's Club. Consider purchasing that spinach you use in your salad every day and your organic meats in one trip. The more you can buy at a time, the less you generally pay.
16. Forget the credit cards. The best way to stick to a lower food budget is to pay for it now, not later (and definitely not with interest). That means no credit cards at checkout! When you know the money's coming out of your account today, you'll be more likely to stick to your preset plan. This will also help you stay focused on the meat-and-potatoes necessities of your budget rather than your ice-cream-and-cookie impulse buys.
After You Leave the Grocery Store:
17. Track your groceries. When you track your expenses in your budget, you eliminate the chances of overspending. Enter your grocery transactions into EveryDollar as soon as you can so you know how much you've spent and how much you have remaining. An easy and fast way to keep track of your expenses is with EveryDollar Plus. Connect your bank account to your budget and transactions will automatically show up for you. All you have to do is drag and drop them into your grocery budget! That way you aren't looking for last week's grocery receipt in your purse to figure out how much you have left to spend.
18. Look back at your receipt and scan for non-food items. Did you buy shampoo? Toothpaste? What about dishwasher tabs? These shouldn't be coming out of your food budget in the first place. That's great, you say, but you can't go back in time and separate your items at the checkout with those handy divider sticks! You're right. But you can do something much easier: split your transactions in EveryDollar. When you remove household items from your food budget, you'll free up more money for future grocery runs.
19. Evaluate every month. Once the month ends, look back at how much you spent. Did you meet your planned goal? If you met your grocery goal with $50 to spare, excellent! Maybe you can budget less next month and put that cash elsewhere. If you ended up going over budget, try simplifying some of your meal plans or bumping up your budget a bit. Remember, every month is different, so keep tweaking!
Quick Tips for Restaurants:
20. Go out early. We're not just talking early bird specials here. Happy hour is a great time for food too. Usually, restaurants offer smaller portions to coincide with their half-price drink specials. Eat up—it's mostly on the house.
21. Use your inbox. Sign up for coupons and email alerts from your top five restaurants. Yes, a cluttered inbox is annoying, but if you get $10 off, it's totally worth a little email marketing.
22. Have a lunch date. Lunch is awesome. Not only is it cheaper, but you can also usually get extras like a soup or salad with your meal for less than the price of a main dish at dinnertime. If you want to go out at night, opt for a less expensive alternative like ice cream or coffee.
23. Buy used gift cards. You can save 10–20% by purchasing someone's unwanted gift card from sites like Cardpool and Raise. Thank you, internet.
24. Get the birthday discount! Multiply this deal by however many people are in your family. If you already know where you want to go on your special day, sign up for their online birthday club now. They'll probably send you a buy-one-get-one coupon or a free appetizer or dessert.
25. Skip the coffee, tea and soda. Restaurants make a killing off your drink order. You're going out for the food, not for the carbonation. Ask for a (non-bottled) water and you'll knock roughly three bucks per person off your tab.
26. Skip the appetizer. If your restaurant of choice offers free bread or chips and salsa, you may not need an appetizer for your hunger to be satisfied. Enjoy a generous helping of bottomless bread or chips and put that extra $8 toward your main entrée.
27. Split something. Portions are absurd in America. You'll still be full if you share a dish and order an extra side salad. Be honest: You would have needed a doggie bag anyway.
28. Bring your own. Breweries that don't serve food usually allow customers to bring their own. Similarly, restaurants that don't serve alcohol often allow BYOB. Less markup, more yum.
29. Get it to go. Instead of dining in, get your food to go and rent a $1.50 movie for a cheap date. Tip the takeout person a few bucks rather than 20% of your tab (don't be cheap with tips if you're dining in!), since they're spending five minutes wrapping up your food instead of an hour filling drinks and getting you unlimited salsa.
30. Order like a kid. This one is good for your quick lunches. If you are looking for something light to go, order from the kids' menu. The portions are often large enough to fuel you for a light meal, and you can sometimes trade in the toy for a bigger size or an ice cream cone. Just be sure to respect any age limits the restaurant has.
31. Go on a Monday or Tuesday. The first of the week is notoriously slow for restaurants. Because of this, they'll usually offer specials to entice customers to fill their booths.
32. Avoid major holidays. Fixed-price menus are becoming increasingly popular for major holidays. For $49 a person, you can get a three-course meal, but the entrée you want is only $15. If you want to go out for Valentine's Day or Mother's Day, but you are afraid of the sticker shock of a celebratory meal, try going out the day before or the day after.
33. Save your lunch money. Instead of shelling out $10 for a greasy lunch three times a week, bring dinner leftovers to work and put that money toward a quality meal out with your sweetie. It'll be much more enjoyable than scarfing down the contents of a paper bag.

Shop Like a Pro:
34. Use or sell your gift cards. Seriously. If we're being honest, we all have gift cards floating around in our wallets with random amounts left on them. Maybe they've even been there since Christmas (or two Christmases ago!). Dig them out and plan your next purchases around them. Or if you know you absolutely won't use the card, resell it on a site like Cardpool or Raise.
35. Stop using credit cards. A Carnegie Mellon study reports that credit cards lessen the pain of spending. That means even if you pay your balance off each month, you're still likely to spend more when you use credit. Save money by ditching the credit cards for good.
36. Keep a master shopping list on your fridge. Put a slip of paper on your refrigerator (or whiteboard) and jot down the items you need from the grocery store, dollar store, Target, Amazon or wherever you shop. This master list will save you money by preventing you from making extra trips to each store (and buying stuff like ice cream or fancy candles on impulse).
37. Buy generic instead of name-brand. You probably won't notice the difference when you start using generic medicines, trash bags or paper towels. But you'll definitely notice the savings that come with making the switch!
38. Buy your clothes in unlikely places. Many thrift stores and consignment stores are choosy about the brands and condition of clothes they accept. So let someone else pay full price, while you stretch your budget with some spectacular gently used finds. You can also check Facebook to see if your neighborhood or community has a group page where members can buy or trade clothing. These are especially great for kids' clothes!
39. Get deeply discounted running shoes. Go to the fancy shoe store and get your shoes fitted. But if the shoes are too expensive for your budget, you don't have to buy them there. See which brands you like and what sizes you wear in those brands, then look online for overstocks and less popular colors. They're way cheaper.
40. Search for online promo codes. Check coupon websites before ordering anything online. It's super easy to do—just type the store's name and "coupon" into Google and see what pops up. The ROI is amazing, considering it takes all of five seconds.
41. Buy the men's version of your favorite products. You don't need pink razors or flowery shaving gel to have smooth legs. Forget the gardenia-filled commercials that try to tell you otherwise! Buy the guy's version—it's usually much cheaper. And save even more money with the generic men's version. You'll be just as awesome, we promise.
Take Advantage of Freebies:
42. Sign up for (and use!) your library card. Free books. Free movies. Free downloads for your Kindle. A library card gives you access to all of them.
43. Enjoy the great outdoors. Take advantage of the warm weather by having a picnic in the park with your family instead of going to a restaurant. You can also take a walk with a friend rather than going to a coffee shop or play ball with the kids outside. These activities are free—and priceless!
44. Join loyalty programs. According to the 2015 Colloquy Census, there are roughly 3.3 billion customer loyalty memberships in the United States. Take advantage of these to score deals on restaurant meals, airline tickets and more. Start by visiting the websites of your favorite restaurants or clothing stores and see if they mention perks for frequent shoppers. Just avoid anything that's based on getting a credit card.
45. Sign up for balance alerts. Don't waste money on overdraft fees. If your bank allows you to set up a notification when your account is running low, do it! You can even set the amount. This free service is a great way to stop the fees before they start.
Rethink Your Routine:
46. Make your own coffee. You can brew your own cup of joe and add all the cream and caramel you want for a lot less than what you pay at the coffee shop. Saving money this way is sweeter than a vanilla latte with caramel syrup!
47. Get creative with date night. Eat dinner at home and go out for dessert. Go hiking on a nature trail instead of heading to the movie theater. Download an app like Scrabble. You can't beat the value, and you definitely can't beat the quality time with each other.
48. Cut ties with cable. TV is a lot more mobile nowadays—and a lot less expensive. If you ditch the cable and get your football or Real Housewives fix from sites like Hulu, Netflix or Sling TV, you can save hundreds of dollars a year.
49. Negotiate with your internet provider. Most internet providers offer an introductory rate and then try to hike up your rate by $30 to $40 when it's time to renew. Call them and ask if they can do better. Keep calling until someone is willing to listen and lower you rate!
Download These Money-Saving Apps:
50. Tap for coupons. Hobby Lobby's simple app has 40% off one regularly priced item all the time. Just pull it up, show your cashier, and you're done. Stores like Michael's, Ulta and Old Navy have reliable apps to help your wallet as well.
51. Scan for deals. Want to see if you can find a coupon for a specific item? Take a picture with SnipSnap. It's online assistant, Scout, searches for coupons, rebates, price matches and online deals. And if you can't find what you're looking for, try RetailMeNot or Coupon Sherpa. For a cash-back option on your purchases, Ibotta's got you covered.
52. Save on gas. For the cheapest gas around, Gasbuddy is your friend. This is especially helpful when you're on vacation and not familiar with your surroundings. And if you're traveling for work, Mile IQ will track your mileage for later reimbursement and tax purposes.
53. Share a ride. If you haven't tried Uber or Lyft yet, these apps can get you anywhere you need to go without the hassle of a taxi or rental. They save you time and money, plus you get to meet a new friend with insider information into the town you're visiting!
54. Find a bed (or two). For your next getaway, try AirBnB to discover super affordable rooms, apartments or whole houses to rent. If you prefer a hotel and you're flexible enough to wait until the last minute, Hotel Tonight can score you an amazing discount on unfilled rooms.
55. Search for big-box bargains. With Walmart Savings Catcher you can scan your receipt after your purchase and get an eGift card if a competitor has a lower advertised price. Target enthusiasts know that Cartwheel is the cherry on top of their shopping experience. Scan the app to see if your purchases are on sale, and you could land an easy 25% off or more! Nice!
56. Work out for less. Forget the gym fees and opt for these free health and wellness apps instead. FitStar will create custom workouts for you, while RunKeeper will track your miles. If you don't have time for a long run or workout, try the Johnson & Johnson Official 7-Minute Workout for a quick sweat session full of planks, dips and squats. And be sure to track your food intake with MyFitnessPal throughout the day, with its database of more than 5 million foods.
57. Organize your life. A trip to the grocery store can get expensive if you start impulse buying magazines and Mars bars in the checkout lane. (We've all done it!) Wunderlist is a great way to plan out your grocery list and stick with it! To keep your money for groceries and everything else organized all month long, use EveryDollar. You can even sync up your budget with your spouse so you're on the same page with your money goals.

58. Downsize. Maybe your kids recently moved out and you just don't need as much space. Or maybe you'd rather move to a smaller place in a better part of town. Or maybe your mortgage is more than 25% of your take-home pay and you want to free up some cash. Whatever the case, it could make sense to sell while the market's hot. Think about it: That would give you enough cash to pay off any debts (like those lingering student loans) and buy a new, less expensive place that fits your style!
59. Make extra payments. If you're happy with your current house, pay it off sooner. Let's say you have a 30-year mortgage on a $200,000 home with a 4.5% interest rate. With just one extra payment each year, you could pay off your house four years earlier and save $27,400! That's huge! When you're applying this extra payment, make sure it goes toward the principal and not to the following month's mortgage. Also, some companies may only accept extra payments at specific times or they may charge prepayment penalties. So give them a call beforehand.
60. Shorten your loan term. Take the above scenario and change one thing: the loan term. Let's say you refinance that same $200,000 house to a 15-year term and a lower interest rate of 3.5%. You would save more than $100,000 in total interest! And that's only paying $400 more each month. Crazy, right?
61. Do a YouTube reno. If you're already saving as much as you can on your mortgage, but you're ready to renovate, turn to YouTube. Before the days of the internet, you had no choice but to call the tile guy to complete your bathroom renovation. Now you can watch a few videos, hit up the home improvement store, and save the $5–10 per square foot you would have paid someone else to install it. For a 40-square-foot bathroom, that's a savings of up to $400!
62. Barter for repairs. We all know some home improvement projects and repairs are better left to the professionals. So if a friend of yours is a plumber (who usually charges $100 per hour), trade your skills for his. Can you build a website? Snap some family photos? Have a knack for bookkeeping? Find something they need—something you're great at—then do a little old-school bartering. Everyone wins—and saves.
63. Cut out cable. One out of five U.S. households doesn't have cable. Be one of them! By cutting ties with cable, you could save nearly $800 a year, according to figures from the Federal Communications Commission. Replace your favorite channels with a less expensive alternative like Hulu or Netflix, and you'll save a bundle.
64. Re-examine your paperwork and bills. Chances are, you could be saving more money on your monthly fixed bills. These are easy to overlook because you've probably paid the same amount every month for what seems like forever. But are you missing out on special rates on your cell phone? Internet? What about your monthly gym membership—could you walk around the neighborhood instead? Call and ask for deals, and do some old-fashioned negotiating. You never know if you never ask.
65. Switch insurance agents. If you've had the same insurance policy for years, you could be overpaying. Let's use Phil H. as an example. He'd been with the same insurance agency for 20 years. Then he called an EveryDollar Local Advisor and saved $600 on his home and auto insurance. That's because Phil's advisor was an independent agent who had the freedom to shop around for better rates. See how much you can save by switching!

66. Stop making car payments. The number one way to save money on your ride is to eliminate your car payment. With the average car loan at $30,032 (or $503 per month), that's a lot of savings to be had. A good rule of thumb is if you can't pay off your car in two years or less, sell it. Use the profits to pay off the remainder of your loan and buy a cheaper car in the meantime. You can always save for your dream car down the road.
67. Pay off your car loan. If your loan is manageable, pay it off as quickly as you can. Look at your budget and determine how much extra you can pay on top of your minimum payment each month. Attack your debt until you own your car. Give it everything you've got until it's gone!
68. Buy your next car without payments. Let's say you're willing to spend $10,000 for your next car. Start putting aside $503 a month now, and in less than two years you'll have more than enough saved for the car you want! When you have the cash in hand, do some negotiating. Nothing says "I'm ready and willing to buy this thing" like a pocket full of Benjamins. Use any cash you save to get new car tags and pay for your insurance. Win to the win.
69. Save on insurance. Research shows that 58% of people rarely or never shop for alternatives to their current auto insurer when it's time to renew their policy. Translation: You could have an outdated policy—or worse, you could be overpaying. Independent insurance agents can shop and compare policies from several companies to find the right coverage at the best price. Michael H. was able to save 38% on auto insurance and $700 in a single year when he shopped for auto and home insurance with an independent agent. That's pretty big savings. Find a local independent insurance agent in your area to see how much you can save.
70. Get gas rewards. Your grocery store may offer discount gas cards or reward points. If you're picking up your milk and Oreos anyway, take advantage of this! And don't forget to use your points when you get your gas. Or else, what's the point?
71. Shop around for repair work. If you've always gone to the dealership for repairs, you're probably paying too much. Ask friends for reliable mechanic recommendations then call about deals, coupons and specials. Be sure the mechanic you pick gives you a quote before you authorize any work, and tell them to call you if it's going to cost more. The last thing you need is an unexpectedly high repair bill you didn't authorize!
72. Carpool a few days a week. If you live near coworkers, set up a carpool to and from the office and split the gas costs. You don't have to do it every day, but just few days a week can save you hundreds over the course of a year.
73. Monthly public transportation passes. Why not save mileage on your car and use a bus or train to get around with a monthly pass? They cost less than a month's worth of one-day tickets, plus they're easier to track.
Make It Work for You!
Once you start searching for deals, discounts and ways to save, you'll find them all over the place. Use our simple tips to get started, and watch your savings pile up. It might even feel like you got a raise!
Take that extra money and apply it to your debt, retirement plan or vacation fund. It's yours to spend or save however you want. That's what we like to refer to as a budgeting win.
Put your favorite money-savings tips to good use with an EveryDollar budget. It's free to use and takes less than 10 minutes to set up!