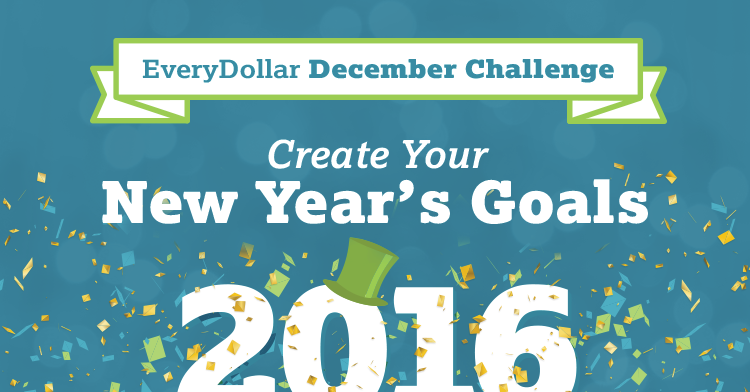 December Monthly Challenge: Create Your New Year's Goals
This year went by fast! Before you say goodbye to it, take some time to reflect on everything you accomplished in 2015—like, for starters, creating your EveryDollar budget. Then get ready for an exciting new year of goal-setting with our December Monthly Challenge:
1. Celebrate your wins. What goals did you reach this year? Run a 5K? Tackle some nonfiction? Make a budget for the first time in years? When else do you get the chance to brag on yourself a little? Write them down and be proud!  
2. Create your goals. Make sure your new goals are a good mix of small wins and big wins. For example, a small win might be contributing $100 extra to your 401(k) each month. A big win might be training for a half-marathon. There are no right or wrong answers—just make sure each goal is:
Specific
Measurable
All Yours
Time Sensitive
Written
3. Share with us. We want to celebrate with you! There's something about sharing your goals and wins that makes them seem more real. Tag us in your posts on Facebook or Twitter with hashtag #WinningAtNewYears.
Challenge your friends and family to celebrate their wins and wishes too! Let's light up the Internet with a fireworks display of goal setting and positivity!