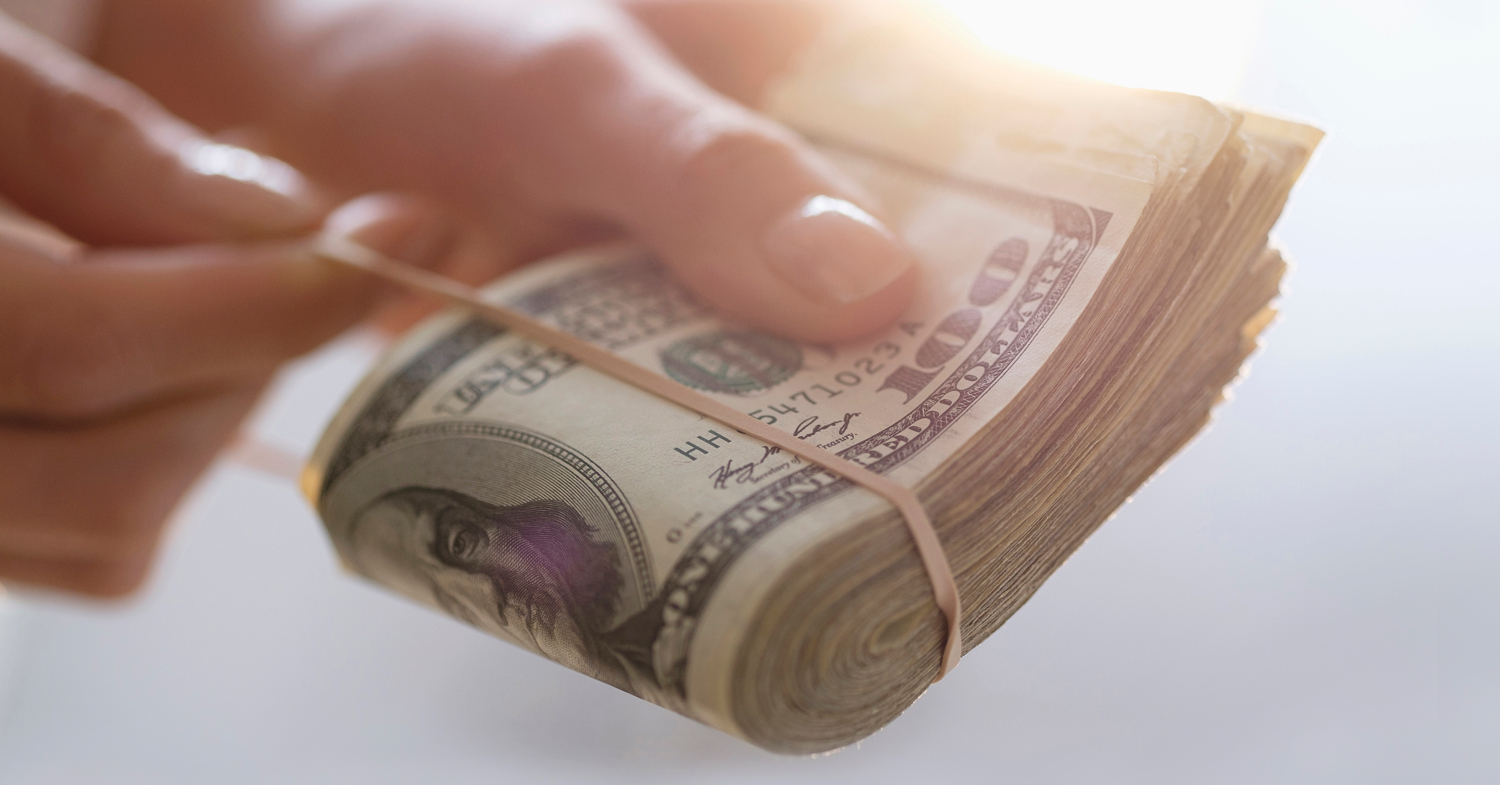 Easy Ways to Boost Your Income
It's probably no surprise to you that along with eating healthier and exercising more, many Americans are aiming to save money in 2018.¹ Are you one of them? Good news. We can help!
We'll even let you in on a little secret: While you can certainly save money by spending less, you can hit your savings goals sooner by making more.
So, with whatever you're saving for in mind—a home, a wedding, an emergency fund, aonce-in-a-lifetime trip, a new car, a couch, retirement, the ability to be more generous—get to work boosting your income and make 2018 the year you reach your savings goal.
How to Earn Extra Income
You may be thinking, I'd love to increase my income and save more money, but where do I even begin? Take a moment to consider what you already have, what you're good at, and what you love to do. You might be surprised by the opportunities that are sitting there just waiting for you to take action.
To help you get started, here are some questions to ask yourself:
1. What do I own that someone else might like to buy?Think books, clothes, shoes, purses, jewelry, furniture, and kid/baby items. You can sell your stuff to a local consignment shop or used book store for cash or trade-in value.Even better? Connect with buyers online through sites like Poshmark, eBay, thredUP and more. With an eye for what others are looking for, you may be able to make selling used goods a profitable weekend business venture.
2. What skills can I offer to meet the needs of a company or individual?Consider your hobbies and abilities. Are you a natural organizer or decorator? Can you design websites, write copy, or perform administrative duties? Maybe you're great with electronics or handy around the house.
Use your strengths to make life easier for a business or individual while also making some extra money for yourself.
3. What could I create that others would enjoy?Crafty people, take note: There are lots of folks who don't create but do appreciate. These are your future customers.
Join a site like Etsy or Society6 to market your prints, quilts, woodwork, jewelry or other designs. And you food crafters out there? You can bake cakes and cookies for events or to sell at local markets.
Keep in mind, side jobs don't have to come with a set number of hours. Ditch the idea that you can't make extra income without five days a week to devote to the task.
If you have a busy schedule, look for work that's flexible and will allow you to set your own hours—maybe even say no when you need to. You might try babysitting, pet sitting, teaching a class at your local gym, data entry, video captioning or secret shopping.
How to Find Extra Income
In addition to earning some extra dough, you can also boost your income by finding extra money. No, we're not talking about pennies in between the couch cushions. We're talking about the budget—aka our favorite way to make the most of your money. With a monthly budget, you decide up front and on purpose how to spend your income. That means you can choose, before your paycheck ever arrives, to put $100 toward your savings goal.
And before you begin doubting your ability to find an extra $100 in your budget, hear us say this: You'll find it. Trust us. When you jot down every single dollar you expect to make and plan for how you'll spend those dollars, you have the benefit of awareness. And when you're aware, you might just decide to change your daily latte habit to a weekly habit and put that portion of your income—and those calories—to better use.
Make a plan for the extra money you'll be earning (and finding!) this year with our free EveryDollar budgeting app.