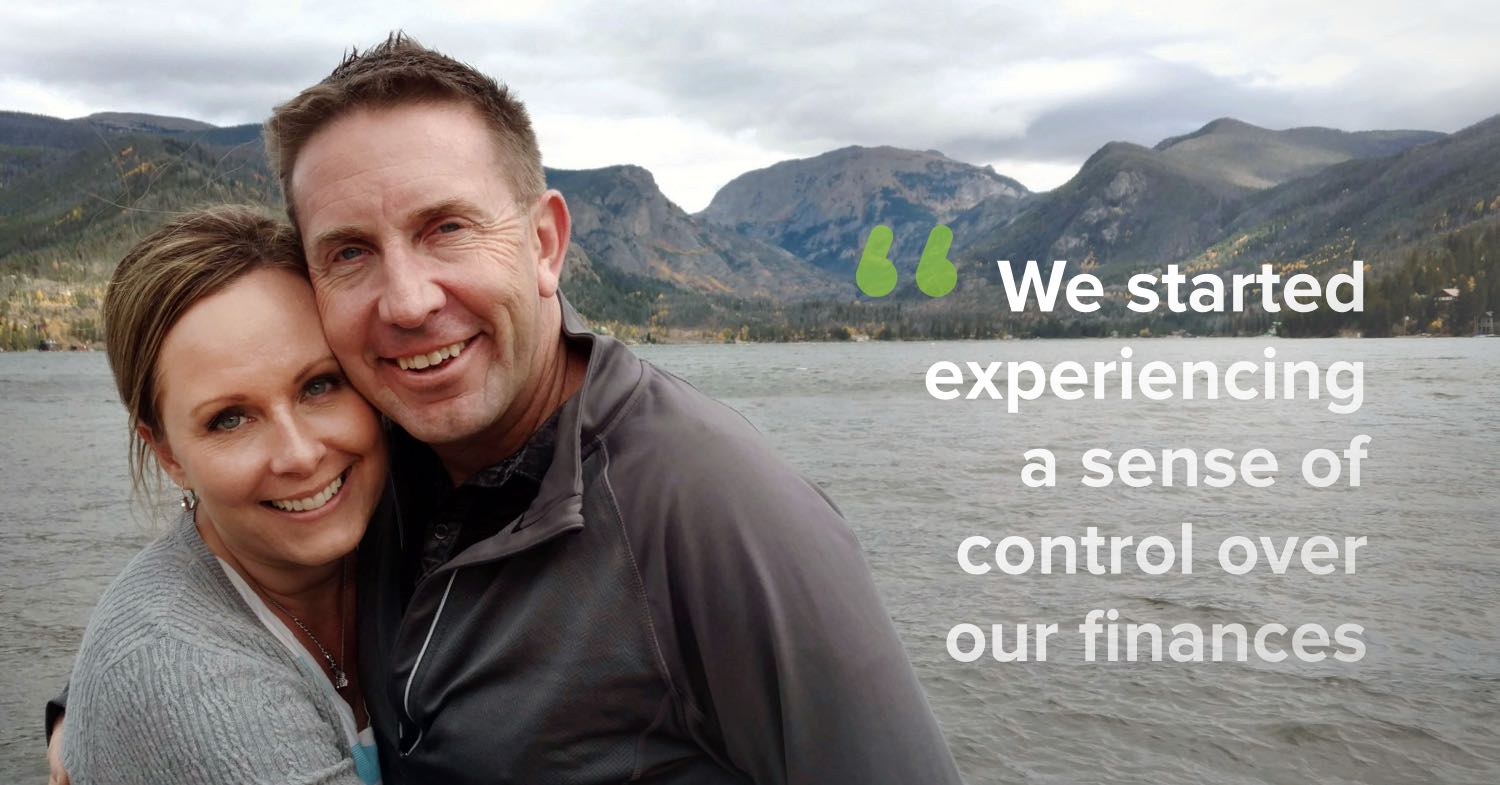 What EveryDollar Users Have Accomplished Because of Budgeting
Are you new to budgeting and not sure what to expect? We're here to enlighten you with the help of the best source of all—current budgeters who use EveryDollar to create and manage their budgets each month.
Below you'll see how budgeting has changed everything for them!
EveryDollar Budgeters Are Working the Baby Steps
Dave Ramsey's proven plan for winning with money takes people from debt-heavy to debt-free and beyond in seven easy steps. And EveryDollar users make it all happen with a budget:
"We paid off $76,000 in 27 months!" – Mark M.
"We paid off debt, built an emergency fund, and put down 20% on a home—we never thought that was feasible. We're investing in retirement and our kids' college. Now we're saving up for a car and the next thing will be our mortgage." – Dusty G.
"Oh boy. We've accomplished so many things so far. We'll have almost half a million dollars paid off by next summer—48 months and counting." – Emanuel C.
"We paid off almost 80% of our debt, paid cash for vacations, started sinking funds for those once- or twice-a-year bills that we used to think were emergencies, and have $1,000 in the bank for emergencies." – Sandra G.
"We're consumer debt-free! We have an eight-month emergency fund! Our daughter's college is paid for, and we're aggressively knocking out the mortgage!! Budgeting rocks!" – Uncle Bucks World
"We're in our second month of using EveryDollar. Last month we paid off our car." – Loressa S.
EveryDollar Budgeters Are Cash-Flowing Life
We're big believers in the power of paying with cash and the importance of not taking on new debt. By sticking to an EveryDollar budget, users save for the future:
"I paid cash for a car for the first time in over 20 years." – Brian R.
"We paid off our house, cash-flowed a trip to Japan, cash-flowed the purchase of a new-to-us truck, and cash-flowed installing wood floors throughout our house." – Madi
"It was several years ago, but I think my favorite budgeting accomplishment was fully cash-flowing our international adoption to bring home our son!" – Erika M.
"We paid cash for our wedding, cash for the honeymoon, and paid off three credit cards." – Mike
"I paid thousands of dollars in medical bills with cash upon receipt of the bill." – Christie W.
"We paid off our student loans and then saved enough money to buy our house in cash. Now we can focus on building a legacy for our kids and for their future." – Sarah V.
EveryDollar Budgeters Aren't Only Seeing the Difference, They're Feeling It
Of course, winning with money does more than just increase your net worth. EveryDollar users are often surprised to discover the unexpected benefits of budgeting:
"Peace." – Jason H.
"Getting on the same page with my wife." – Jared F.
"Everything: less stress, more flexibility and more freedom." – Ryan H.
"I have less anxiety and more control. That's a win for me! We're in our first month, but it's been a huge eye opener!" – Morgan G.
"I paid off almost $5,000 in debt in a little over a month. Before the budget I didn't know where all the money went and now I don't know where it all comes from." – Glen L.
"When we discovered EveryDollar, we signed up immediately. It took us a few months to get the hang of it, but when we got it, we got it! We started experiencing a sense of control over our finances. EveryDollar doesn't lie. The numbers are all there standing at attention, awaiting our direction." – Jana T.
What about you? How has budgeting changed your life? Let us know on Facebook or Twitter!