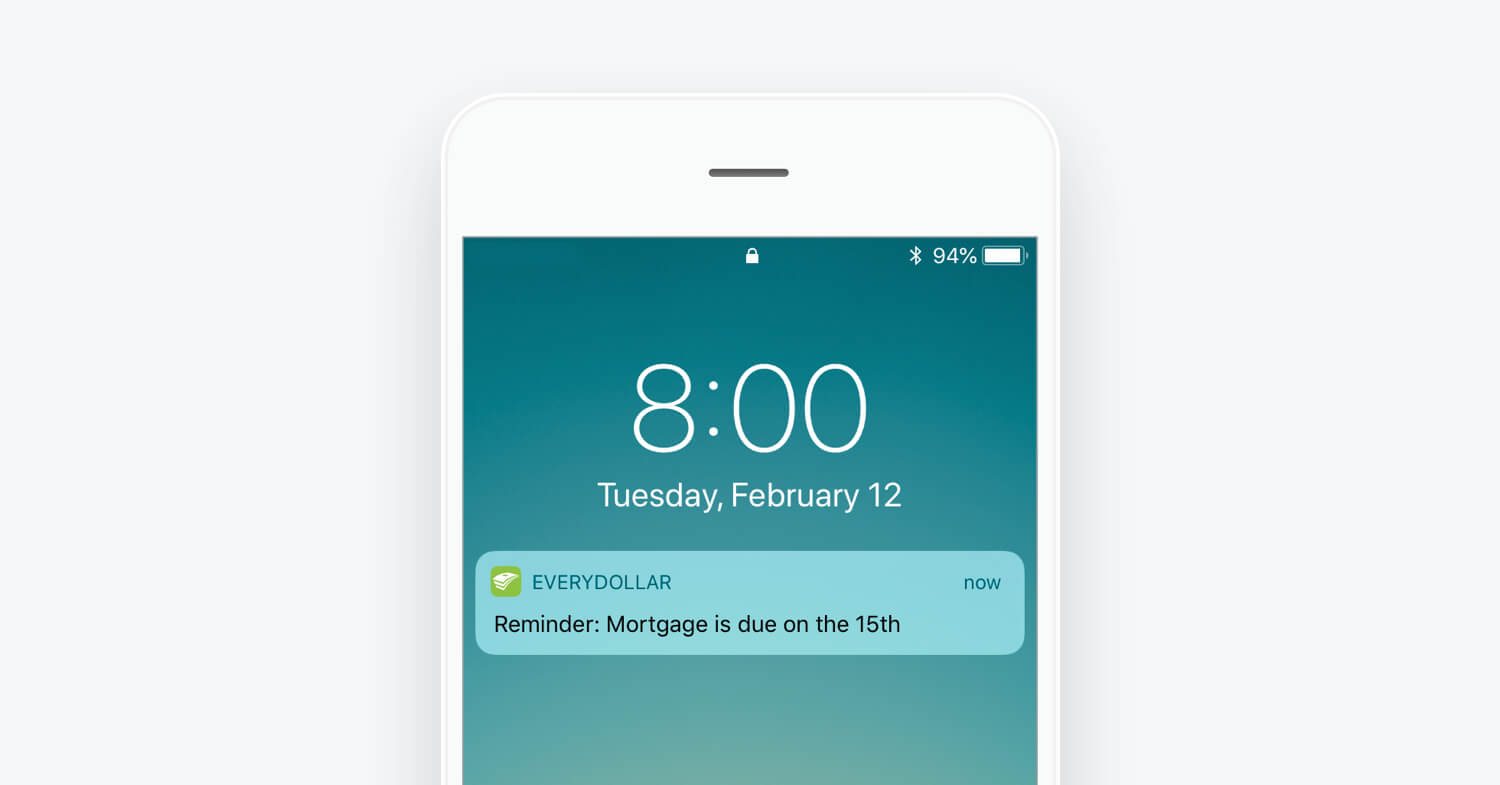 3 New EveryDollar Features to Help You Budget Better Than Ever
"I have tried basically every budgeting app under the sun, and this is the one I've actually stuck with! Super easy to use, and it will make you a better, more conscious spender!" — EveryDollar user, @whaleface
We agree, @whaleface. Not only do you have a creative username, you also have excellent taste in budgeting apps.
And since we want you to get the fullest and best use out of EveryDollar, we aren't going to sit on these features. We're going to share them. So turn down the lights and raise the curtains: It's time to show and tell EveryDollar's latest and greatest feature updates.
Sinking Funds
Oh, how we love sinking funds. Upcoming vacations, home improvements and large purchases: When you know a big expense is coming, you can use a sinking fund to save up for it bit by bit, month by month. And now you can make a fund right in your EveryDollar app.
Here's a quick rundown on the how:
First, find your SAVINGS budget group.

Then click "Add Item" and label your fund—such as "Paris Getaway" or "New (Used) Car" or "Dairy Goat Farm." These are great dreams. Love it.

Next, click on the item name you just created.

You'll see a cute little piggy bank pop up next to the words "Make this a fund." Click this and the next button with the same words.

Scroll down and put the total you need for this big expense as the "Savings Goals."

As you add money to your fund throughout the month, type it into the "Planned" section. Every time you add money to the "Planned" section of your Sinking Fund, it immediately adds that amount to your fund.

Watch the savings grow.
Inline Math
This feature is web-only, but it's helpful if you're having trouble making that zero-based budget happen each month. Here's the magic: When you click inside any "Planned" amount, you can add, subtract, multiply or divide right then and there.
When you budget down to zero, you see the encouraging green checkmark at the top and the words "It's an EveryDollar Budget!" If you see a dollar amount instead, this feature is exactly what you need. Just take that extra amount and subtract or add it to the "Planned" lines that need it most: the grocery line you overspent on or the debt you're paying off (woo-hoo!). This change helps all the numbers make sense, so you're making every dollar work for you.
Due Dates
Did you know your EveryDollar Plus account can help you pay your bills on time? Yeah. First, add due dates to your expenses. Just click a line item in your budget, select "due date," and add a note! Your brain is a precious resource and it can only hold so much info. Keep the lyrics from your fav '90s grunge bands up there and let us remember your bill due dates.
You work hard every day. We get this! That's why EveryDollar is all about making life easier for you.
If you want to make budgeting even easier, upgrade your EveryDollar budget to Ramsey+. Why? With Ramsey+, you'll get all the premium features of EveryDollar—plus everything else you need to budget your best. This means automatic bank transactions, custom budget reports, unlimited streaming of all our best money courses, the BabySteps goal tracking app, and more! You should give it a try, especially since you can try it for free.

You read that right—start your free trial of Ramsey+ today so you can budget better and easier than ever before.