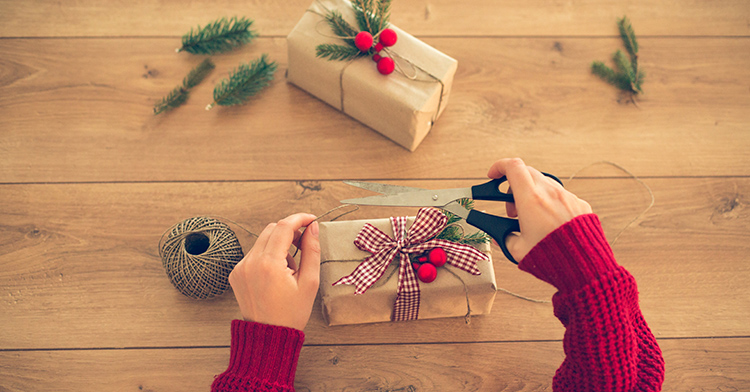 6 Ways to Get the Most Out of Your Christmas Budget
No matter the size of your gift budget, there are ways to pack more holiday punch into it. The person who knows how to properly shop for gifts—and how to save money while doing it—will indeed feel jolly this December. Check out our six tips for maximizing your Christmas budget.
1. Use old gift cards. Research firm CEB estimated that $750 million in gift cards went unused in 2014. If that Home Depot or Williams Sonoma gift card you got last Christmas isn't really your dish, use it to buy a closet organizer for your college-age kid or a mixing bowl set for that gourmet chef in your family.
2. Order online early. The National Retail Federation reports that 46% of consumers will shop online this Christmas, including browsing and buying. That much activity means a longer wait for your order to show up at your front door. Wrap up your online shopping early and use standard shipping instead of paying extra to have your stuff overnighted. Leave the last-minute deliveries to Santa and his reindeer.
3. Combine your orders. To get free standard shipping from a website, you often have to spend a certain amount. For example, your Amazon order might need to hit $35 before there's no charge to send it. Make a list (and check it twice) of the items you want to buy, and order them all at once. Double-check to make sure each gift counts toward the minimum order amount before you click Proceed to Checkout.
4. Sell the kids' outgrown stuff. Hop onto a resale or consignment site to sell those Christmas 2014 toys, video games and clothes that your children have outgrown. Not only does it boost your 2015 Christmas budget, but it also makes room for all those new gifts they'll get this year!
5. Stocking stuffers. You may like the idea of stocking stuffers, but you don't want to tack on another $50 to your Christmas budget. Head to the dollar store and stock up on little gifts like candy and Chapstick. That lets you focus the bulk of your gift-giving budget on the presents under the tree.
Related: 4 Ways to Keep From Overspending This Christmas
6. Make it personal. It's cool to be the person who knows just the right gift to buy for everyone, like the scarf your friend mentioned last month or maybe those symphony tickets that your boss wants. But finding the perfect gift can cost you a lot of time—not to mention money! Instead, try this: Buy your gifts in bulk and put a handwritten note to the person with each of them. That's a great way to make someone feel warm and fuzzy during the holidays!
Get the most from your Christmas budget with smart planning and early buying. It's the best way to feel like a kid on Christmas morning!