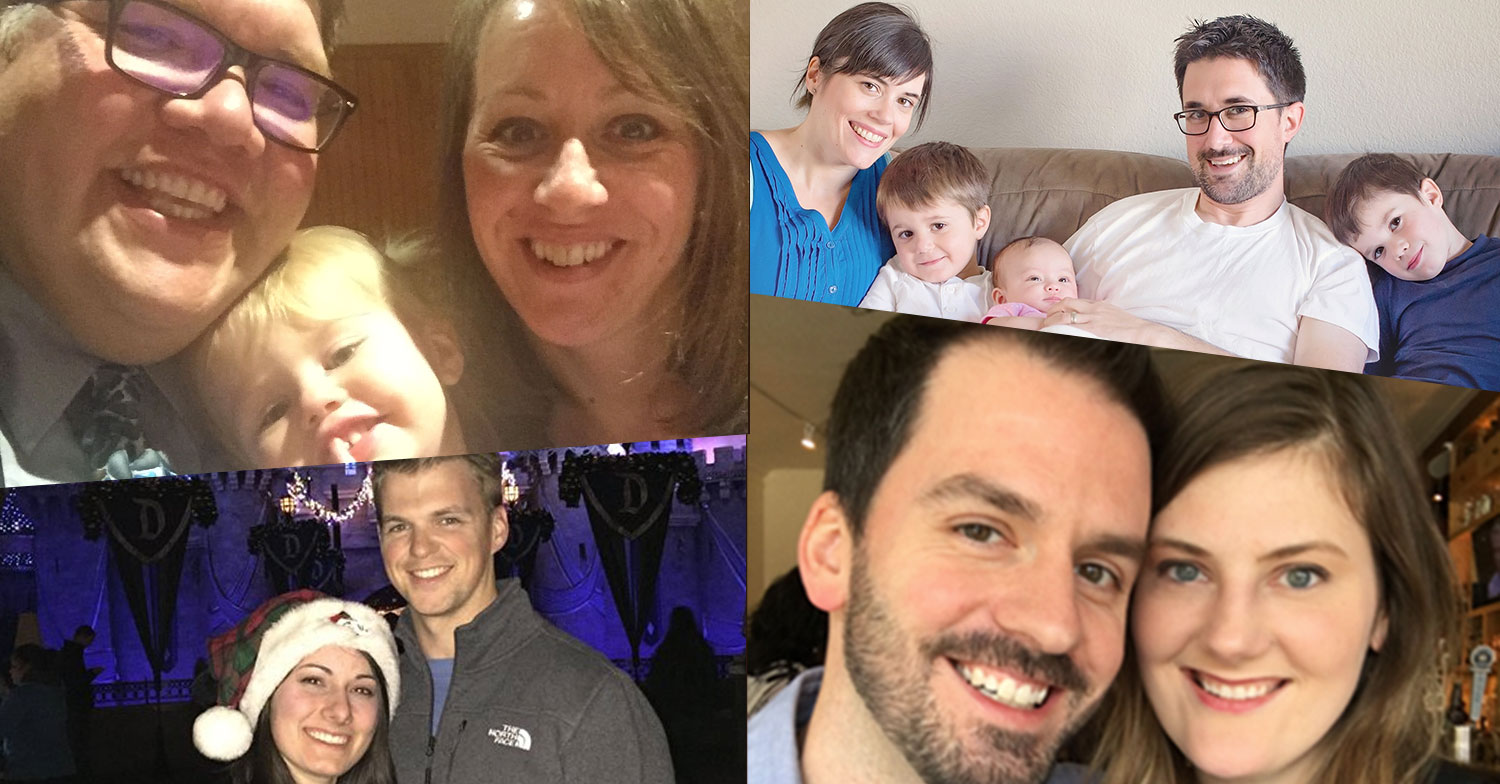 4 Real Couples Share How a Budget Changed Their Lives
It's time to celebrate your successes!
Think of all you accomplished in 2016 and the people you accomplished those things with. Don't focus on anything you didn't get done. Look at the positive strides you made that you can be proud of. It's important to stop and give yourself some credit for what you've done well!
This coming year, you're going to accomplish even more amazing goals and share even more amazing memories with the people you love. But before you start making big plans, we wanted to give you a little inspiration to help you stay in the zone.
Here are four money wins from EveryDollar budgeters!
1. Finding Freedom From Debt
Jessie W. (Tennessee)
My husband and I had $10,000 of student loan debt that we'd been paying on for a long time. After we started budgeting with EveryDollar, we were able to put most of our savings toward our debt and pay it off quickly. On July 4, we made our last payment—Independence Day! Now we're saving for a down payment on a house.
Before we started using EveryDollar, budgeting was very much something that was on the back burner. I don't think we really understood what a budget was. Now we see a budget as permission to spend money and not a restriction. It's something we look forward to doing. I can't wait for next month to put everything in place. It's so exciting for us to do that together.
2. Giving More and Feeling Great
Marc S. (Iowa)
We used EveryDollar to find room in our budget to give more. There was a lady at church one day who was talking about giving. It was almost like she was talking directly to us. But our spreadsheet said we couldn't afford to give. We wanted to do it anyway, though. So we went up to talk to her afterward and decided to increase our giving.
Using EveryDollar, we slowly increased our giving over time. And just two months ago, our church did a fundraising campaign and we looked at each other and said, "How much more can we give?" Now, we've increased our giving by about 300%. It makes us feel a part of the community. It gives us another level to our faith. And it gives us more evidence that budgeting works.
3. Getting on the Same Page With Your Spouse
Brandi T. (Washington)
EveryDollar helped us learn how to make a zero-based budget. In addition to paying off $17,000 in debt in less than a year, we're now able to find extra money each month. We can save for more things that we want to do. We can make a last-minute decision to go on a trip. We can pay for car repairs that we need. We don't have to worry about how it's going to affect the rest of the budget.
Doing the budget together and being on the same page with our money has made such a difference in our marriage. I feel like we are so much more unified on what our goals are and what our plan is. There's so much freedom knowing where we are and that we can move forward together. Our marriage is better off for it.
4. Planning for the Future
Samantha P. (California)
Before EveryDollar, we were just writing down what we spent versus looking ahead at what we were going to spend. We didn't really know we had an extra $800 in our budget. We were just spending until we ran out every month.
With EveryDollar, we can look ahead and know what to expect. If there's money left after we budget for our expenses, we can put that toward a savings goal, like our emergency fund.
Make 2017 Amazing!
With a new year right around the corner, we want you to get excited about all the ways you are going to win with money in 2017. We can't wait to hear your story! Remember, big change starts with small wins. And those start with you.
Write down the goals you want to achieve in 2017 and let your budget take you there. Start small by creating your January budget with EveryDollar. You can do it!