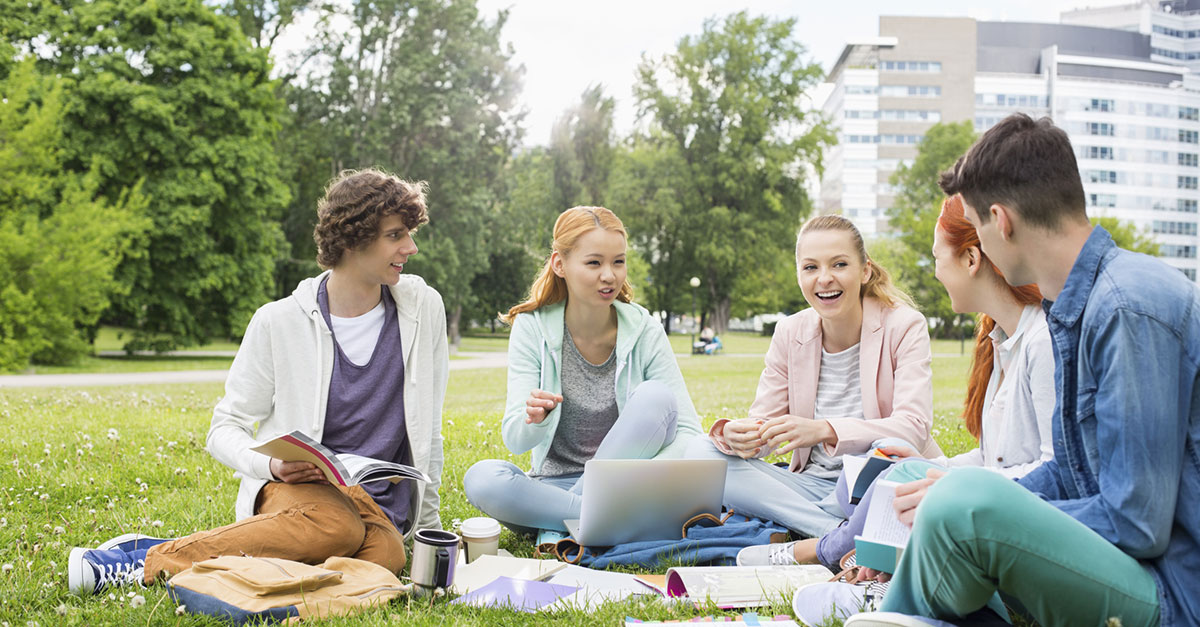 How to Budget for College Savings
If you're a parent, admit it: You've already got your kid's whole life planned out in your head. It's fun to picture all the grand moments to come.
But one flash from the future leaves you with a funny feeling in the pit of your stomach: high school graduation.
It's not so much the closing of a chapter that triggers your anxiety. It's the big pile of money you need to fund the next one.
Well, we're here to put your worries to rest. You can do anything you put your mind and budget to. That includes sending your kid to college without student loans! Let's see how.
How Much Is Enough?
Ah, that's the question on every parent's heart. And it's the perfect place to start. That's because you've got to know what you're aiming for before you build a whole plan around it.
Let's assume you're going to meet your kid halfway on tuition and fees at a public in-state college. Here's how much you'd need to sock away each month to cover all four years, based on their current age and future projections by J.P. Morgan.
| Child's Current Age | Projected Cost of Four-Year Public College Education | Years Left to Save | Monthly Savings to Fund 50% |
| --- | --- | --- | --- |
| Newborn | $190,767 | 18 | $200 |
| 4 years old | $156,944 | 14 | $250 |
| 8 years old | $129,118 | 10 | $350 |
| 12 years old | $106,226 | 6 | $550 |
If you have five or more years to save, just any savings account won't do. You need the power of compound interest to grow your money. We recommend investing in good growth stock mutual funds in a tax-advantaged college savings vehicle like an Education Savings Account (ESA) or a 529 plan. Just be aware that some plans are better than others.
What If You Can't Foot the Bill?
Before you put any money away for college, make sure you're debt-free with a fully stocked emergency fund. (That's part of the EveryDollar plan!) You should also be contributing 15% of your income toward retirement.
If nothing's left for college savings after that, it's not the end of the world. You might not be able to pitch in financially. But you can guide your teen to smart choices that will help them pay their own way. These three tips are a great place to start:
1. Set a budget. The first rule of budgeting is you can't spend money you don't have. Show your kid how to create a monthly budget, and advise him to set his sights on a school he can cash-flow.
Just be sure to look beyond tuition and fees when calculating the costs. A recent Sallie Mae study found that surprise expenses caught one-third of college-goers off guard. Not sure what to expect? Here's how the College Board breaks down the average undergraduate budget for a public four-year, in-state school this year if living on campus.
| | |
| --- | --- |
| Tuition & Fees | $9,139 |
| Room & Board | $9,804 |
| Books & Supplies | $1,225 |
| Transportation | $1,146 |
| Other Expenses | $2,096 |
| Average Yearly Budget | $23,410 |
2. Take advantage of free money. Want to hear some good news? Most folks don't pay full sticker price for college. In fact, tax breaks and grant aid knock an average of more than $6,110 off the cost of a four-year public education for full-time students, according to the College Board.
And don't forget about scholarships. They're not just for straight-A students. With a little research, you can find all sorts of opportunities to save a buck. Encourage your teen to start early and apply for as many grants and scholarships as possible. A little hard work on the front end pays off in the long run!
3. Work for it. If your kid had a job in high school, they already know the pride that comes with a paycheck. If not, college is the perfect time to start! There are plenty of opportunities for your kid to work during the school year, both on and off campus.
Even better, research shows that students who work part-time have higher GPAs on average than those who don't.
The Future Is in Your Hands
You might think you've already missed the college-savings bus. But it's never too late to get on board! A budget gives you the freedom to tell your dollars where to go so you can put tomorrow's dreams into action today.
So what are you waiting for? Go plan a bright future for your kids!