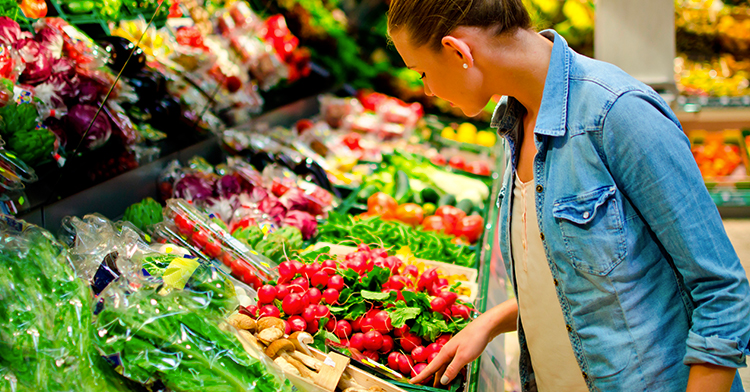 3 Simple Steps for Adding Healthier Foods to Your Budget
Eating healthier is a great goal! But what's it going to cost you?
Sprouted-grain bread and organic avocados typically cost more, after all. No problem: That's why you have a budget. Your budget gives you permission to do (and buy) what's important to you. So if a mostly organic diet is what's important to you, great! Just remember to work it into your budget. Here's how:
Step 1. Figure out your grocery budget first. What are you currently spending on your farm-fresh veggies, meats and kale chips? Look at your online bank statements for an accurate figure. If this number is a little higher than you'd like, that's okay. You can adjust your budget with the next two steps.
Related: How to Make a Grocery Budget That Works
Step 2. Make up for higher grocery costs in other areas of your budget. Organics cost more, yes, but there are plenty of smart ways to cinch your budget elsewhere. For example, if you're eating healthier, you're probably not grabbing a pizza every night. So you can lower your restaurant budget. And you can save even more money by packing leftovers instead of eating out at lunch!
Step 3. Look for other ways to reduce grocery costs. A 2015 Consumer Reports study found that several organic products like lettuce, maple syrup, olive oil and cream cheese were the same price or less than their non-organic namesakes. Don't assume you have to pay twice as much for healthy food. Compare prices before you put all your cage-free eggs in one basket.
You've made a great decision for your health! Now continue to make wise decisions with your money by budgeting for food (and everything else) before the month begins. Stretch your grocery money further with a lean, green EveryDollar budget!