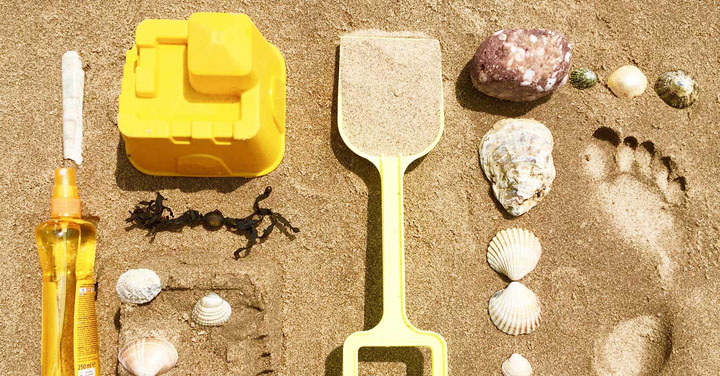 Budgeting basics
How to Save $1,000 in Time for Your Vacation
You're only a few months away from your vacation—and we want you to enjoy spending money at the beach, not stress over it! The good news is, if you start saving now, you can have $1,000 ready to spend by the time you hit the waves.
It doesn't take a miracle to save for everything you want to do. It just takes a plan. When you set a goal and come up with a strategy to get there, you'll see how easy it is to save. Here are four steps to putting $1,000 away before your big trip.
1. Divide the money by the months. To hit $1,000 before your summer vacation in four months, you need to set aside $250 a month starting now (more if your vacation is sooner!). If you can't find $250 this month, throw what you can toward savings. Then divide the amount you still need to save by the number of months you have left.
2. Put vacation in your budget. When you have a category in your budget that says "vacation" and you assign $250 to it, you know not to spend that money on other things. And, it's a fun reminder to save ahead, even while budgeting for spring flowers and your summer wardrobe.
3. Adjust your spending. See if there are budget categories you can tweak to free up money for your vacation savings. Trim $20 from groceries, $15 from entertainment, and $15 from clothes. That's $50 right there! And you probably won't even miss it. If you will, look for other budget categories where you typically underspend and rearrange money from there.
4. Find extra money. Have a spring-cleaning yard sale. Get paid to take surveys. Bring home additional income from jobs like pet-sitting or house-sitting. Those extra efforts speed up the progress you make toward your $250-a-month goal. Once you hit it, there's only one thing left to do—enjoy a $1,000 all-expenses-paid-in-cash vacation!
Saving for your getaway now means you won't have to stress about it later. And creating an EveryDollar budget makes the process a whole lot easier. Create your budget in less than 10 minutes and you'll end up enjoying the beach instead of regretting how much you spent!