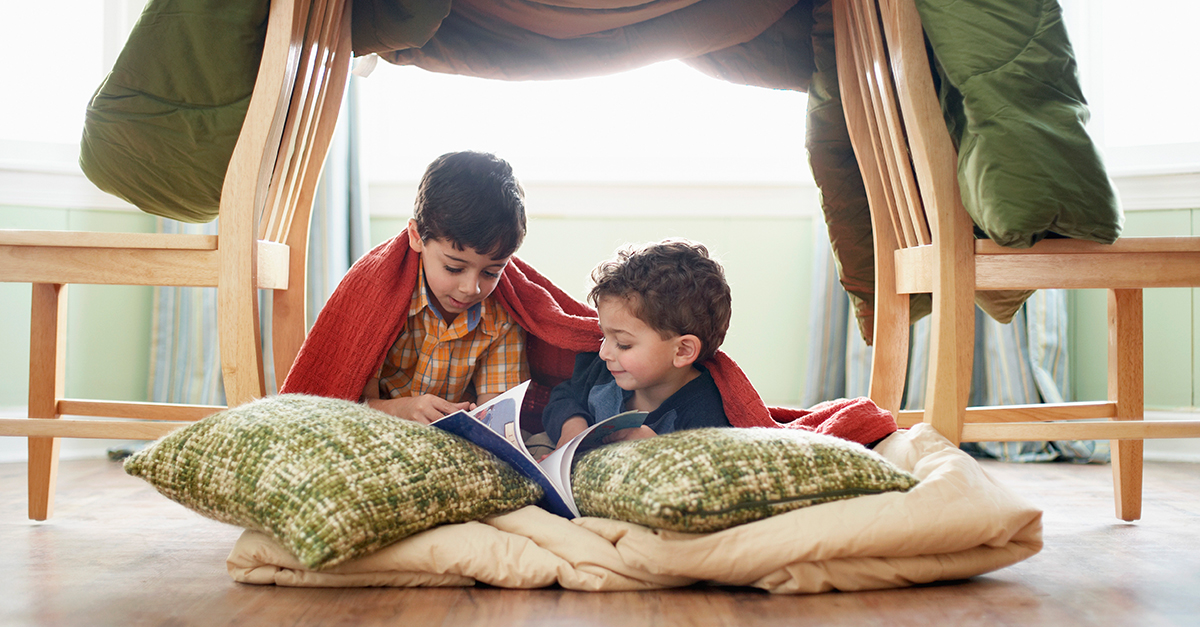 3 Family-Fun Ways to Enjoy Summertime on a Dime
Summer's just around the corner, and your kids are already practicing their end-of-school victory dance.
You, on the other hand . . . well, let's just say the panic has set in. You've got two whole months to keep your kids entertained—and not a lot of time to prepare.
Never fear! We've got you covered!
Here are three fun ways to beat boredom without breaking the bank.
Declare a Tech-Free Day
Potential Cost: $0
You can pretty much expect to hear groans when you suggest this idea. And one of those groans might even be yours.
But we bet you'll have fun anyway.
There's just one rule: All electronic devices are off limits. No phones. No tablets. No TVs. No video games. It's just you and your family on a mission to have fun.
Need ideas? Try these on for size:
• Play board games
• Build a fort
• Ride bikes
• Run through the sprinklers
• Chase fireflies
• Camp out in the backyard
At the end of the day, you just might discover how nice (and cheap) good old-fashioned togetherness can be.
Go Geocaching
Potential Cost: $10–30 to cover gas, snacks and park admission (if applicable)
Looking for the perfect blend of technology and adventure? Try geocaching. Geocaching is a modern-day treasure hunt that uses GPS coordinates to track down hidden caches, or containers, outdoors.
You'll find various types of caches out in the wild. Some hold a log book. Others are educational or provide clues to another cache. You might even uncover a collection of small items. (You're free to take an item as long as you leave one in its place.)
The best part is that geocaching can be done just about anywhere. Pack a picnic lunch and hit the trails in a nearby state park. Or become an urban explorer instead. Make it a summer-long event by setting out on a different expedition every weekend. It's a great way to get to know each other and the natural—or not-so-natural—wonders around you without spending a fortune to do it.
Host a Family-Style Olympics
Potential Cost: $20–40 for food and supplies
Everyone loves a little friendly competition, right? Well, here's an idea that will have the whole block cheering: Invite the neighbors over for a full day of backyard Olympic fun.
It doesn't have to be fancy. Dollar-store supplies—or anything you have on hand—will do! You can find all sorts of kid-friendly activities on Pinterest, or you can keep it simple with old-school classics like the long jump, sack races, tug-o-war and water relays.
Let kids design their own flags and parade them around the yard to kick the games off. Wrap festivities up with an awards ceremony and a potluck cookout for all the hungry athletes.
We've given you an estimate of what these activities might cost. You can spend as little—or as much—as you want to make each activity your own. Just remember to budget for it first. That way you can enjoy making memories without stressing about how you'll pay for them.