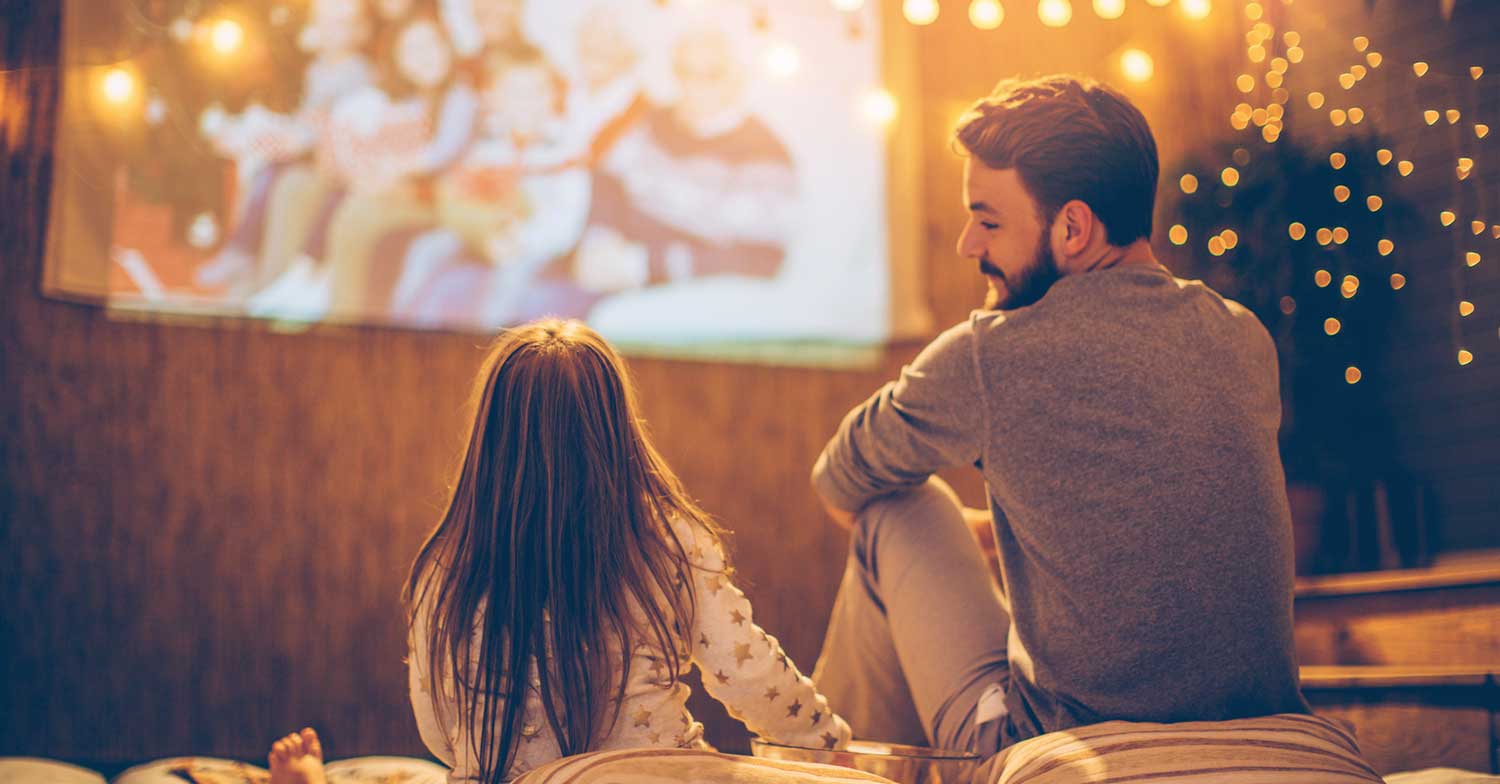 10 Ways to Keep Holiday Stress in Check
According to Prevention magazine, 90% of Americans reported stressing over at least one aspect of the holidays. And 37% of those surveyed said they specifically worried about going into debt. If you're not stressed out at the holidays, turns out you're in the minority.
Instead of filling your season with more stuff to buy or more festivities you have to attend, give yourself some breathing room. Giving and gathering should be fun—not stressful!
Use these 10 tips to get your holiday back to relaxed.
1. Focus your mind. Defend yourself against the frenzy of the holidays by focusing on what brings you joy. Find a way to center your thoughts each day—whether that's through a book, a prayer, or an inspirational podcast on the way to work. Block out the advertising and craziness around you and tune into why you're celebrating.
2. Set your budget. The key to eliminating money stress is to give your dollars a plan before you spend them. And if you've already started shopping, no big deal, just account for how much you've already spent and go from there. And don't forget to track! You can do this easily by connecting your budget to your bank with EveryDollar Plus. Your transactions automatically show up in your budget and all you have to do is drag and drop.
3. Make your gift list. While your heart may have no limits, your bank account might. The easiest way to stick to your gift budget is to make a list of everyone you're buying for (from your postman to your pet!) and put a dollar amount next to each name. When every dollar already belongs to someone, you can shop without stress.
4. Shop one weekend. The beauty of a detailed list is that you don't need to spend every weekend at the mall, which can lead to some serious overspending. Instead, suit up with your gift list and your coffee tumbler and do all your shopping in a day or two. If you need anything else, buy it online. Finish early and you can forget about fighting crowds and hunting for parking. Hooray!
5. Have a movie-and-wrapping day. Wrapping presents doesn't have to be a chore. If you can buy everything in one weekend, you can wrap it all the next! Once all your orders are in, pull up Netflix and have a Christmas movie marathon while you cut, fold and tape. Get the whole family involved and you'll create a sweet memory while you work.
6. Scale down social media. From Facebook to Instagram, you'll see lots of perfect table settings and pricey presents this time of year. And it's easy to compare what you're doing (or not doing) with what everyone else is doing. But comparing yourself to others only takes away your joy. Be happy with what you have and you'll be way more joyful as well. If you find yourself comparing, take a mini-break from social media and post your sweetest pics after the spending season ends.
7. Limit your travels. Getting to your travel destination can take up a lot of your precious time, so do whatever it takes to reduce time spent sitting in traffic and running through airports. Talk to your family about great alternatives like renting a house halfway between everyone or heading out after the holidays are over. Just because you've had Christmas at Grandma's since forever, that doesn't make it law. It's fun to change things up every now and then!
8. Take a personal day. Christmas is all about others. But you can work yourself into a nervous wreck if you're not careful. Give yourself the gift of a day off. Take a vacation day from work, let someone else watch the kids, and block off the whole day to binge-watch your favorite shows or meet a friend for coffee. It's your day. Be a bit selfish! Then you'll feel refreshed and ready for more family time.
9. Clear your plate. Keeping up with your weekly cleaning and cooking routine in the weeks leading up to Christmas can prove challenging, if not downright impossible. We're giving you permission to drop the ball. Order takeout a few times, let the cleaning go until family arrives, and just buy the spiral-cut ham instead of baking it for hours. Cut yourself some slack!
10. Be selective about traditions. With the time you save cleaning, celebrate a few of your favorite traditions. But don't stress yourself out moving the Elf on the Shelf or going to every choir-and-handbell performance in town. Ask your family what they want to do this year and make room on your calendar for the best of the best.
The more stress you can zap from your holiday schedule, the more joy you can share with the people around you. And relax! This is your vacation too.
Sign up for a free trial of EveryDollar Plus to see just how easy it is to keep track of your budget.