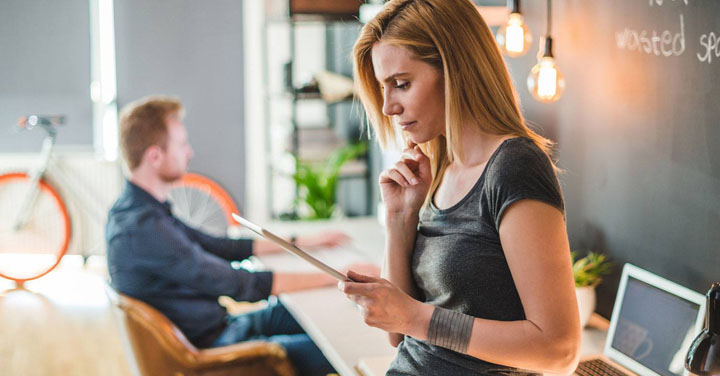 3 Ways to Make Adulting Less Difficult
With a new year comes a long list of resolutions. Some are fun—like getting more involved in a community, traveling out of the country, or spending time learning a sport or hobby that's always interested you.
And some just aren't quite so interesting. You know the ones. The ones that feel like chores. Things like managing money, preparing your taxes, and figuring out how to eat healthy without breaking the bank.
But fear not—it doesn't have to be as scary as it sounds. There are plenty of ways to do these things without feeling overwhelmed. And hey, some of them can even be exciting once you figure them out! Here are three simple ways you can make adulting easier this year.
1. Start budgeting.
Go ahead and say it: 2017 will be the year of the budget. It may sound intimidating, but all a budget does is tell your money where to go. If you know where those dollars are headed, you won't be left wondering why your checking account is so low halfway through the month.
A budget gives you control of your money and the freedom to save for cool, big purchases—like a laptop, new clothes for your wardrobe, or maybe even a trip to the beach. You know, the fun stuff.
And the best part is that you don't need to be a spreadsheet pro to tackle this task. Using EveryDollar makes budgeting a piece of cake—minus the calories. And if you sign up for EveryDollar Plus, you can connect the app to your bank account and just drag and drop your transactions into whatever category they belong in. If that doesn't make adulting easier, what will?
2. Make a plan for your taxes.
Nobody likes it. You would have a hard time finding someone who actually looks forward to sitting down and filling out tax information. But we all have to face the music eventually.
The great news is that you don't have to do it alone. You can connect with a tax professional in your area, and they can walk you through everything you need to know about your taxes. They know the ins and outs of the tax world (including all the laws and regulations), which means they can handle the headaches for you.
They may even save you money that you would've missed out on otherwise. Think of the extra dollars you could put toward that beach vacation you've been dreaming about all winter!
3. Create a meal plan.
When people hear you say you're a meal planner, they immediately give you props. It sounds so impressive! So fancy! So . . . adulting-done-right. You know what we mean?
Like budgeting, it may take some time to get the hang of planning your meals. But once you find your rhythm, you'll never go back to the old ways. Hasta la vista, frozen pizza. Hello, weeknight roast chicken and risotto!
Okay, maybe that's a little extreme, but the world is your oyster. Or chicken. The bottom line is that meal planning saves you money and calories. And come on, that's got to be motivation to at least give it a try, right? For some tips on how to get started, check out this article for a five-step guide on how to create a meal plan.
Master these three things and you'll be adulting like a pro in no time!