Plan Your Money & Marriage Live Stream Date Night
The countdown is on! The Money & Marriage Live Stream, exclusive for EveryDollar users is coming up on November 13 at 6:45 p.m. CT! With the help of relationship expert Dr. Les Parrot and money expert Rachel Cruze, you'll reconnect and realign the goals of your relationship and your finances. Are you date night ready?
Make It a Date Night
The great part about live streaming the Money & Marriage event is that you can tune in from the comfort of your own couch. Yes, this means you can wear yoga pants. But remember, this is a date night! Spritz on the perfume, get the candles out, order pizza, and get ready for a night of laughing and learning with your spouse.
Live Stream Frequently Asked Questions
When can I watch the live stream? The live stream will take place from 6:45 to 9:45 p.m. CT. If you log in early on the day of the event, you'll see a countdown clock, counting down to the start of the show.
How can I watch the event? The Money & Marriage Live Stream event is available to view when you sign in to your EveryDollar account on a computer at EveryDollar.com.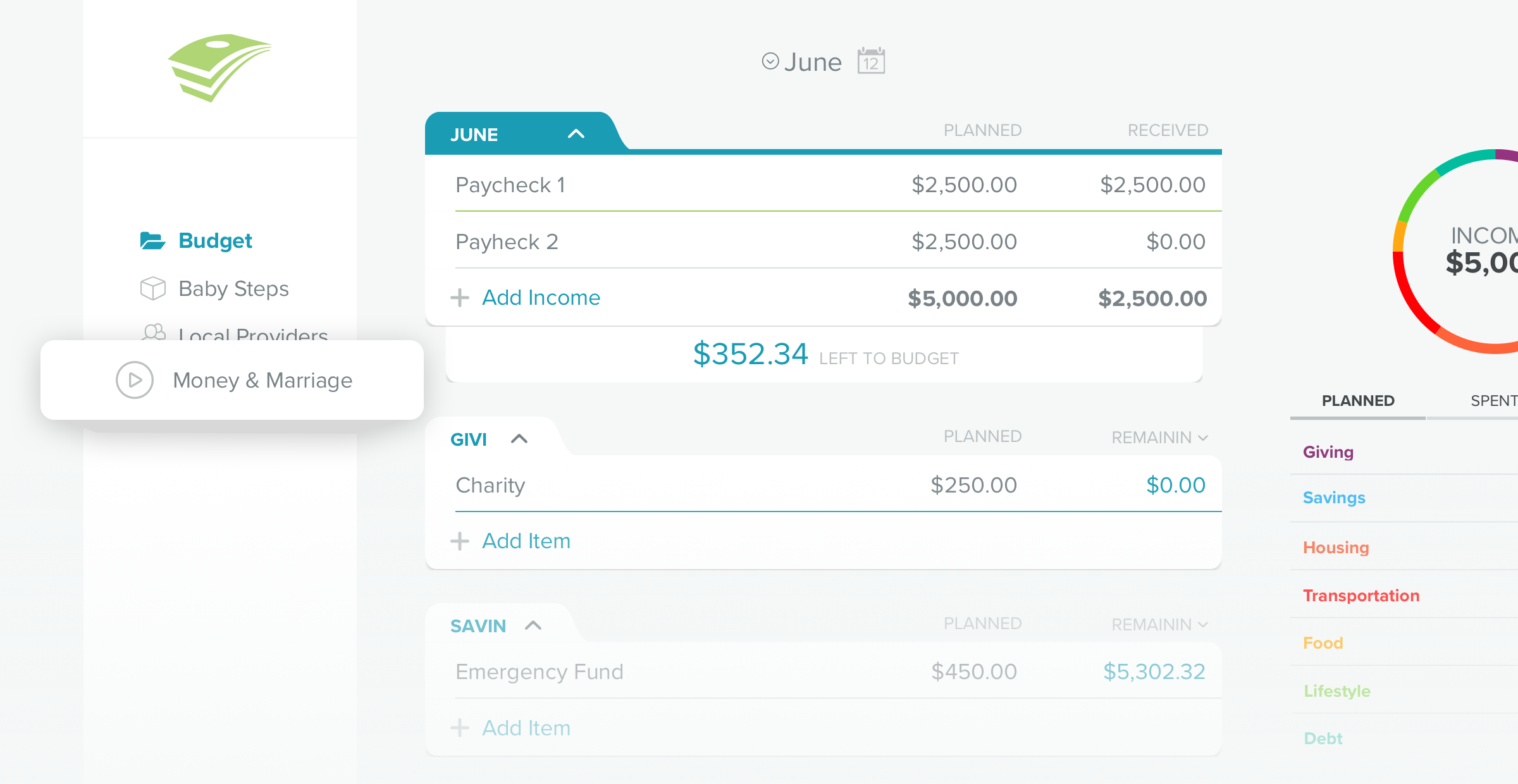 Or directly from the EveryDollar app on iOS or Android--make sure you have updated to the latest version of the app.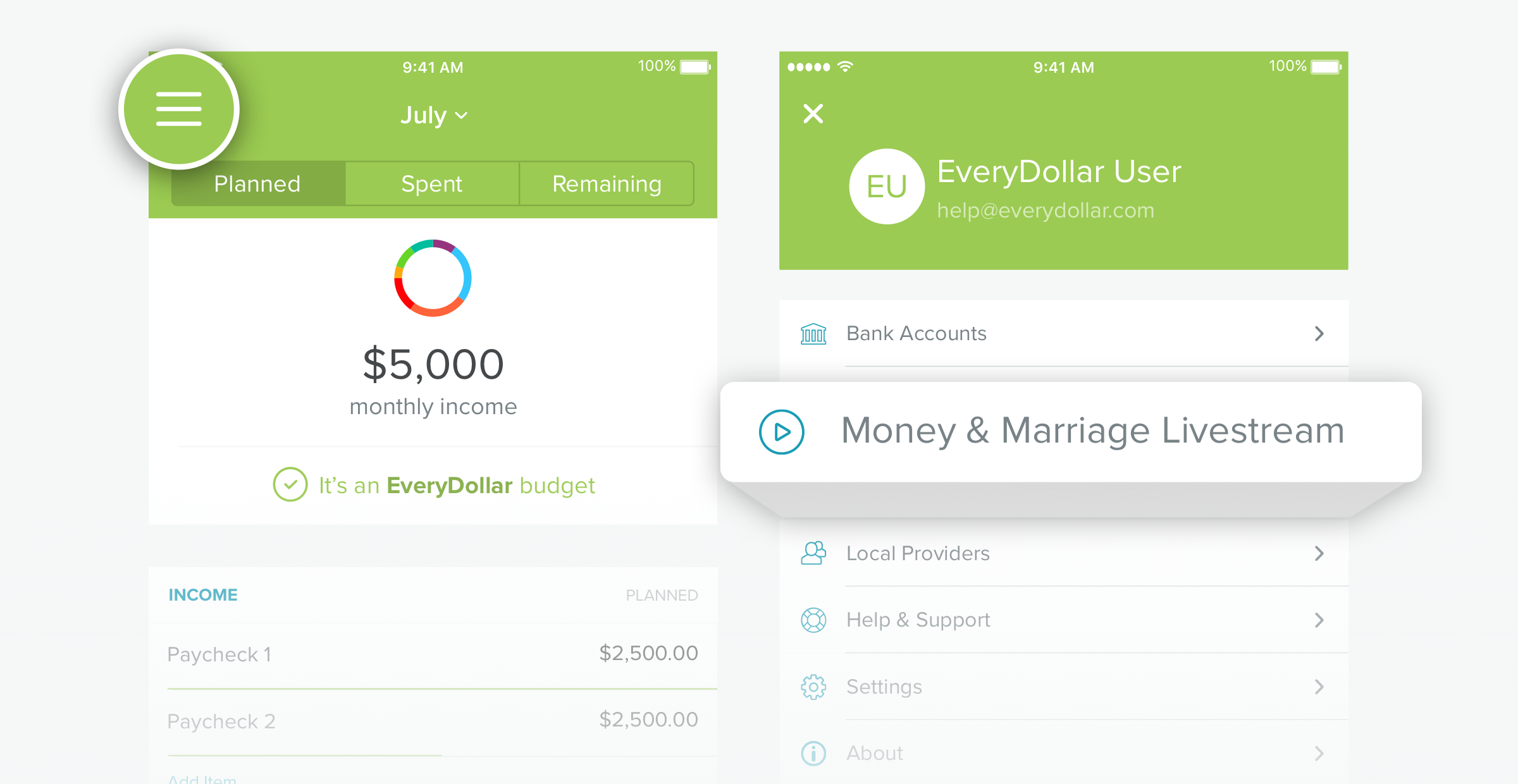 What do I need to watch the stream? You need an EveryDollar account to live stream the event, as well as a computer with high-speed internet or an iPhone/Android phone with a solid network connection.
Do I have to be an EveryDollar user to view the live stream? Only EveryDollar users can view the live stream of the Money & Marriage event.
Will this event be replayed? No, there are no planned replays at this time.
Have more questions? Check out our full live stream FAQ.
There's still time to become an EveryDollar budgeter before the live stream! In addition to access to the exclusive free live stream of the Money & Marriage event on November 13!