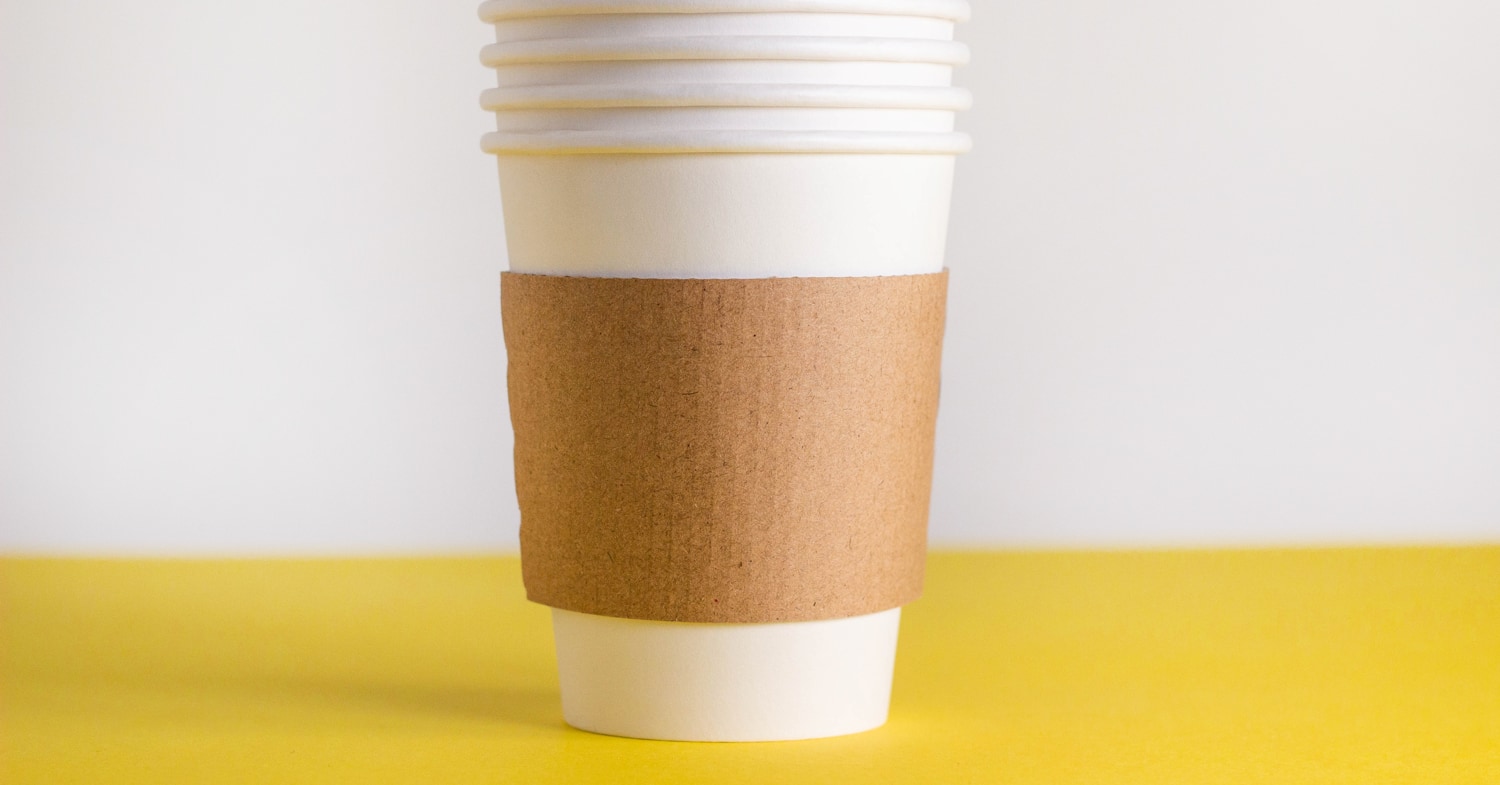 Money Habits: How to Ditch Bad Ones and Create Good Ones
If you're like most adults, money plays a big role in your everyday life. After all, you work hard to earn it!
That's why it hurts so much when money slips through your fingers before you even have the chance to really do something with it.
So let's talk about the power of healthy habits, specifically money habits.
How to Create Money Habits That Stick
Habits are important because they move us forward without much thought. When we're stressed out, habits are the reason we're halfway through a cookie before we even realize it.
Money habits—the seemingly reactionary ways you give, save and spend—are either a source of great worry or lasting peace. What you may not realize is you hold the authority to change your money habits for good. And kick the bad ones to the curb!
Is an inflated car payment dragging you down? Is Amazon Prime your frenemy? Maybe you don't need access to every single TV show and movie ever made. And perhaps your carefree approach to spending could use some tweaking. Consider which habits hold you back and which ones will be the easiest to drop first. Then check out these tips:
1. Create a monthly budget. You have to replace your bad money habits with good ones. Let's start with the habit guaranteed to pack the most punch: a monthly budget.
By creating a monthly budget, you tell your money what to do by creating a plan for every dollar. You decide, before the month begins, how much you'll spend, save and give. The budget protects you from yourself and puts you in a financial position for a richer life (in the truest sense of the word).
2. Identity your goal. Set a goal before you start to form a new money habit. Maybe you have big goals you're reaching for like taking a dream vacation to Italy or saving for your kid's college fund. The more you keep your goal in the forefront of your mind, the better your chances for meeting it or even exceeding it!
3. Create a small habit that will help you achieve your goal. Let's say you want to avoid eating out as much and use the money you save to buy a new phone. You might meal prep every Sunday afternoon to avoid hitting a drive-through during the week. Or you might eat leftovers every Tuesday and Thursday to clean out your kitchen. Find what works for you and stick with it.
4. Reward yourself. Here's the fun part! Figure out a reward for keeping your money habit. If you avoid restaurants every day for a week, treat yourself to an online movie rental and a pizza that weekend. Be sure to look for rewards that motivate you to keep your money habits without detracting from them.
5. Check in regularly on your progress. Schedule monthly check-ins so you can make adjustments as needed. Let's be honest, as much as we'd like to promise that you'll be an old pro one month in, science says otherwise. One study found that learning a new habit requires an average of 66 days.(1)
Don't let this number discourage you. After all, 66 days isn't long in the grand scheme of life. However, you'll need to be intentional about sticking with your habit in order to see your way through to the other side.
For the first two months or so, you might want to do a weekly assessment of the money habit you hope to form. Ask yourself:
- What can I do to make it easier to keep this money habit?
- Where did I slip up this week and why?
- What did I do well and how can I celebrate this accomplishment?
Be sure to also build in accountability in the early days of forming a good money habit. Look for someone who tells it like it is—with kindness and for your benefit.
Budgeting Habits You Should Definitely Adopt
Now you know what it takes to create money habits that stick. To better reinforce your goals, fine-tune your budgeting habits. It's easier than you might think.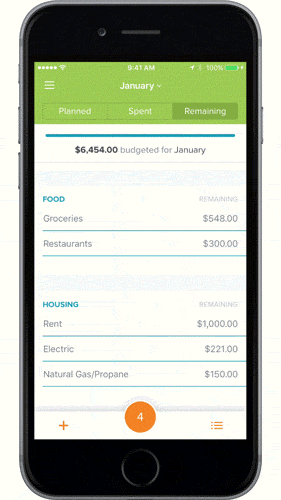 1. Track your transactions. Tracking your spending is the best way to stay on top of your budget. You may say you're going to spend $300 on groceries this month, but if you're really paying $500 or more, you need to know so you can make some adjustments and stay on track.
Quick tip: Use EveryDollar Plus and your transactions will be waiting for you when you sign in. No more entering transactions manually. Talk about a time saver!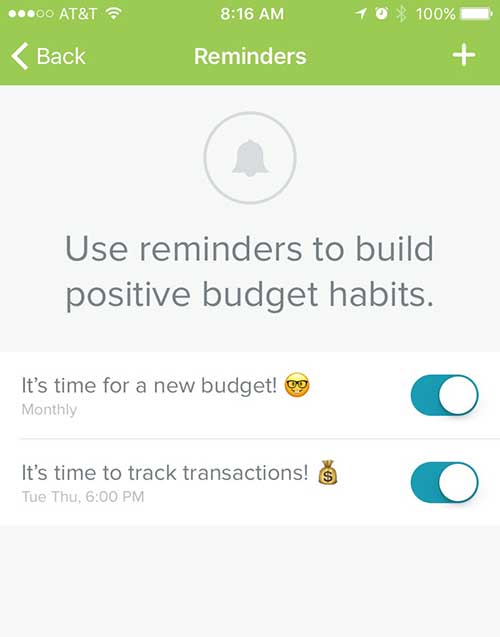 2. Use EveryDollar reminders. Set up reminders in the EveryDollar iPhone app, and your budget will always feel the love it deserves. You can create a reminder to make a new budget at the end of one month or the start of a new one. You can also set weekly reminders to track your transactions. No more forgetting to budget or letting those transactions or receipts pile up.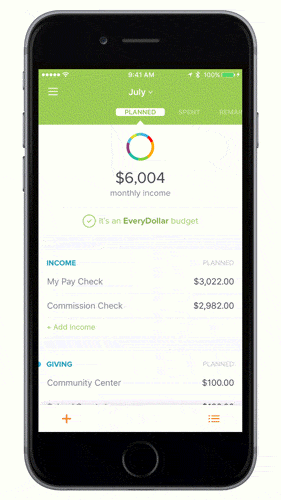 3. Check out your chart. You have access to three handy charts with your EveryDollar budget: Planned, Spent and Remaining. Why mess around with math when you can easily toggle over to see exactly how much money you have left in each category? Work smarter, not harder.These habits may be small, but they are mighty. And the best part? They require minimal effort. Once your budget is up and running, you can make these tiny tweaks to the process—and let EveryDollar do the rest.
Easy Money Habits to Jump-Start Your Motivation
Ready to put all of this information to good use? In addition to boosting your budgeting habits, choose a healthy money habit or two you can tackle this week. You might want to start small for a big win right from the beginning.
Here are a few ideas to get you thinking . . .
1. Brew your own coffee. You don't have to drive to the local coffee shop and pay five or six dollars for your daily dose of caffeine. Brew your own cup at home instead. It's less expensive, and you can add as much hazelnut syrup as you want without paying extra. If iced coffee is your thing, you can make it the night before and stick it in the fridge so it's ready for you in the morning. Oh, and there's another benefit to making coffee in the kitchen: No more waiting in the drive-through line!
2. Try a new grocery routine. Grocery shopping is one of those categories that offers tons of opportunities to spend less. Download coupons each week, get all your vegetables at a farmers market, compare prices and shop multiple stores, or consider ordering your groceries online so you won't be tempted to bust the budget.
3. Find your next read at the library. Check out your latest page-turner from the local library instead buying it on Amazon. While you're at it, swing by the library's video section and grab a couple of free movies to watch over the weekend.
4. Bring only cash to your favorite store. Love to get lost in the aisles of Target, Lowe's or Williams Sonoma? You probably lose some of your money in there too. The next time you enter your favorite store, leave the debit card at home. See how it feels to enjoy looking but not buying. You might find that you have just as much fun!
What money habit are you working to develop? No matter your goal, you can get moving in the right direction by creating an EveryDollar budget!