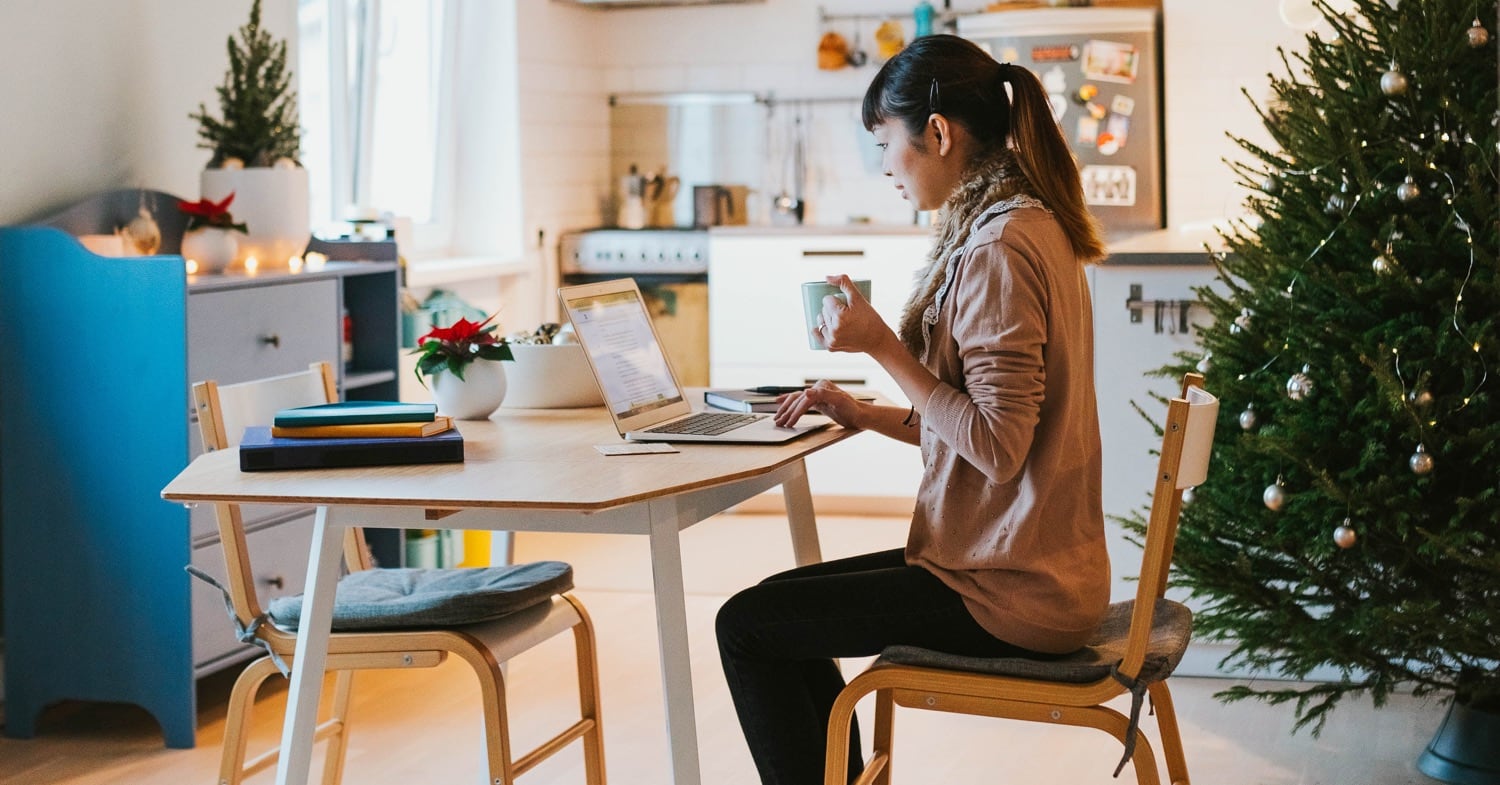 10 Money Tips to Prevent Christmas Stress
'Twas the night before Christmas, and all through that day, the adults kept on swearing, "It shouldn't be this way! We shouldn't be so flustered—we hate all the hoopla!" Then, they stress ate the cookies the kids made for Santa.
Most of us can relate to this story, because Christmas stress is denying us the true joys of the season. But no more! It's time to say "Bah! Humbug!" to holiday hassles and actually enjoy Christmas this year.
Try out these 10 money tips to prevent Christmas stress.
1. Budget
The most important thing you need to do to avoid the stresses of the season is budget for all the things coming up. That includes the gifts, experiences and food.
First, create a whole budget category for gifts, and then assign each person a budget line—so you keep your spending in line!
Then, either add a new line item to your food category for Christmas feasts, or budget extra money into your grocery line to be ready for all the food festivities.
Finally, think ahead to the upcoming expenses for fun, seasonal activities—like ice skating, gingerbread house competitions, or travel—and add an item in your budget for those (or again, just budget a little extra in your entertainment category).
2. Track Your Expenses
A budget isn't a programmable thermostat: You can't just punch in some numbers and let it do all the adjusting for you. For a budget to work, you've got to actually get in there and track your expenses.
That's how budgeting works: You set the budget as a target for your spending. Then you track all your purchases to stay on target. And you can't take a Christmas vacation from tracking your expenses—or you'll create a really stressful situation come January 1 when you realize you've spent all your money.
3. Don't Overcommit
You're just one person. But around the holidays, you might start to wish there were three of you (at least) to get all the shopping done, all the halls decked, all the pies baked, and all the events attended.
Stop wishing you could multiply yourself (even if it's all you want for Christmas and you've been very, very good all year). Instead, start saying no—or "No, but thanks for the invite!" if you prefer to be polite.
And guess what. You don't even have to give an excuse. You don't have to worry Santa will put you on the naughty list. You're a full-grown adult, and you don't have to drain your time and money to satisfy everyone else's expectations.
4. Avoid Random Gift Exchanges
Put an end to the gift exchanges at your work, bowling league, or slam poetry society—most likely you'll just end up wasting your money to get something you don't even want. Again, just politely say no thanks. Buying gifts for the people on your list is already plenty to budget for. You don't need the financial (or shopping) stress of a pointless present.
5. Be Selective About Holiday Traditions
What would happen this year if you didn't send out Christmas cards to everyone you ever met or were related to? We're pretty sure you'd save money, and not lose love.
What would happen if you drove around neighborhoods to see free lights instead of paying a hefty fee to drive through the professionally decorated Christmas light display? We're pretty sure you'd still make memories.
We aren't saying you should nix every tradition that makes Christmas mean something to you. But don't follow a tradition just because everyone else is doing it. And don't overspend (time or money) on sentiment.
6. Cut Back on Travel
Travel can be stressful. All the time spent prepping, packing, and actually getting to your destination can make you wish you could just stay home. Plus—transportation isn't free.
But if you are traveling, some transportation methods are cheaper than others. Check out local trolley and shuttle services that allow you to get around town for free (or at least kind of cheap) without having to worry about parking your sleigh . . . er, vehicle.
Talk to your family about other options like renting a house halfway between everyone or meeting up after the holidays are over, when flights are cheaper and traffic is lighter. Just because you've had Christmas at Grandma's since literally forever doesn't make it law. Prioritize being together over being loyal to tradition just for the sake of tradition!
7. Spend Less Time on Social Media
From Facebook to Instagram, you'll see lots of perfect table settings and pricey presents this time of year. And it's easy to compare what you're doing (or not doing) with what everyone else is doing. But comparing yourself to others only takes away your joy. Find contentment in what you have and in how you celebrate.
If you find yourself playing the comparison game, take a little break from social media and post your sweetest pics after the spending season ends. It's a small tweak in your daily routine that can bring you big results: fewer comparisons and more joy that lasts.
8. Organize Your Shopping
You'll save sanity, gas money, and time if you take fewer trips to the store. Organize your shopping so you aren't running out on a million side trips to grab the ingredients to make Grandpa's traditional raisin pie or to buy a forgotten present for your sister-in-law.
Make solid lists for gifts and groceries. Try the in-store pickup option so you can fill up that online cart while keeping an eye on the budget (and skipping the hassle of running all over the store). Look at prices online for things that will ship in time—and for free—to save you money and a trip to the mall. And if you have to go out, don't do it a bazillion times.
9. Sort Your Priorities
This is a major life lesson, really. But let's focus on the holidays right now. You can't be everywhere, do everything, and please everyone. And that's okay! It's time to find balance within all the traditions and obligations, the gifts and gatherings. The way you do that is by sorting your priorities.
What are the main—the most important—memories you want to make and moments you want to savor this season? That's what you put at the top of your to-do list. These are the things worth spending your time and money on.
Of course, unless you want to become a total holiday hermit, you'll still have to keep a few Christmas commitments that aren't in the top tier of your personal priorities. So expect to make some room on your schedule this season for the priorities of those who are most important to you.
10. Have Yourself a Merry Little Christmas
The song really does have some incredible advice. "Let your heart be light" by gathering those dear to your heart near to you this holiday season. Because that's what it's all about. Maybe our troubles won't go away, but we can spend intentional time thinking more about our blessings and less about all the other stresses in life.
You'll need to do a little work to make it happen—planning, budgeting, prioritizing and saying no when you need to. Those things aren't always easy in the beginning. But following these tips will mean way less stress—and way less time focusing on things that don't matter so you can be intentional about what does matter.
This year, make it a goal to find joy this season. It's the best gift you can give yourself.