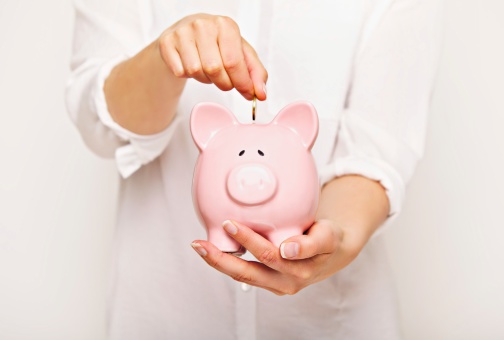 3 Steps to Make New Money Habits in 2015
You hear it every January:
It's a new year! Time to lose that holiday weight, become OCD over a clean house, raise perfect kids, and save money so you actually have some when you need it.
Reality hits around February. Why? You have a life outside of those resolutions, and change is hard.
So how do you make this year different? The secret to change is to create small good habits. Here's some advice we have for creating new habits with money.
Take a look back. Cut the bad.
Before you can move forward, it's important to know where you came from. What are some old habits you need to break? Is there a car payment dragging you down? Was upgrading to get every cable channel in the universe really a necessity? List your bad habits out and commit to breaking them.

Put your best foot forward. Add the good.
Now that you've made an honest assessment of your money habits over the last year, it's time to make your plan for 2015. You know what we're going to suggest, right? You must make a monthly budget!
The budget is your plan. It's how you tell your money what to do, and it's how you steer clear of impulse purchases like the daily $5 mocha-choca-frappe-latte that robs you of your ski vacation.
Make your budget every month before the month begins. Then, if it's not in the budget, it's not getting bought! 

Follow up regularly. Check-ins keep you on track.
To really see some progress, you'll need to stay in tune to your money situation like never before. In addition to creating your monthly budget, you might want to create monthly check-ins to make sure you don't need to make any adjustments.
Accountability is important too. Who in your life will tell you when you're making a mistake in your spending? Whether it's your spouse or a good friend, think about people who will be completely honest with you.
This could be the year you finally make your money work for you. EveryDollar is here to help you do just that.
Have you created your first budget for 2015?