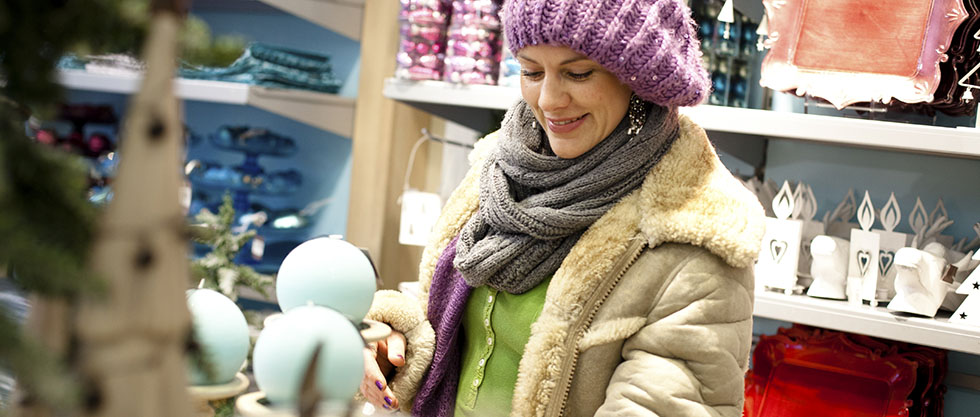 5 Reasons You Could Be Spending More This Season
Emotions have a way of making us spend a little more during the holidays—even when you're feeling happy and nostalgic! But understanding what makes you tick can help keep your holiday costs down.
Five common reasons we spend more during this season and five strategies to avoid overspending:
1. Celebrating. Everywhere you turn in December, you're encouraged to eat food, buy gifts, and deck halls. No one wants to feel like Scrooge in the middle of all that!
Spending Solution: Enjoy the season with the money you've budgeted, but stick to that dollar amount. Don't worry about skipping a few peppermint mochas in order to keep everything on track.
2. Nostalgia. Certain aromas (think cinnamon, evergreen trees, or candy canes) bring back sweet memories. Retailers know this, so they fill their stores with those scents to get you to buy more. If you smell Christmas in the air at the grocery store, you're more likely to grab a carton of eggnog that isn't on your shopping list because you remember enjoying eggnog while relaxing by the fire last year.
Spending Solution: Stick to your list, and don't let your nose wander! Then, in clear air, decide whether or not you want eggnog on the next grocery list.
3. Old and new traditions. It's fun to continue your grandmother's family ritual of baking holiday cookies, inviting all your family over for Christmas Eve dinner, or buying crazy new tree ornaments. Until those traditions start to overwhelm both your schedule and your money.
Spending Solution: Choose a tradition that lines up with your budget and go for it! Then incorporate new traditions that are big on impact, small on cost—something like a game night with hot cocoa or a family sing-along.
4. Obligation. Your friend's sister invites you to a White Elephant party. There is a potluck dinner at your neighbors on the same night. And tomorrow all of your friends are getting together for a Wacky Tacky Sweater Gift Exchange. Do you have to go to it all?
Spending Solution: Don't be afraid to pass on one or two. Look at it this way—sticking to the budget may get you out of having to wear one of those awful sweaters! Which brings us to …
5. FOMO. No one likes that "fear of missing out" feeling. We want to hit all the parties and see our friends. But buying a lot of snack trays or hostess gifts can really eat into your budget.
Spending Solution: Keep your spending and schedule reasonable. Offer a less expensive alternative like driving around to look at Christmas lights if you can't make it to a get-together.
Whatever your emotions are this time of year, don't let them prevent you from sticking to your budget. Enjoying the holidays while spending wisely is the best feeling of all!