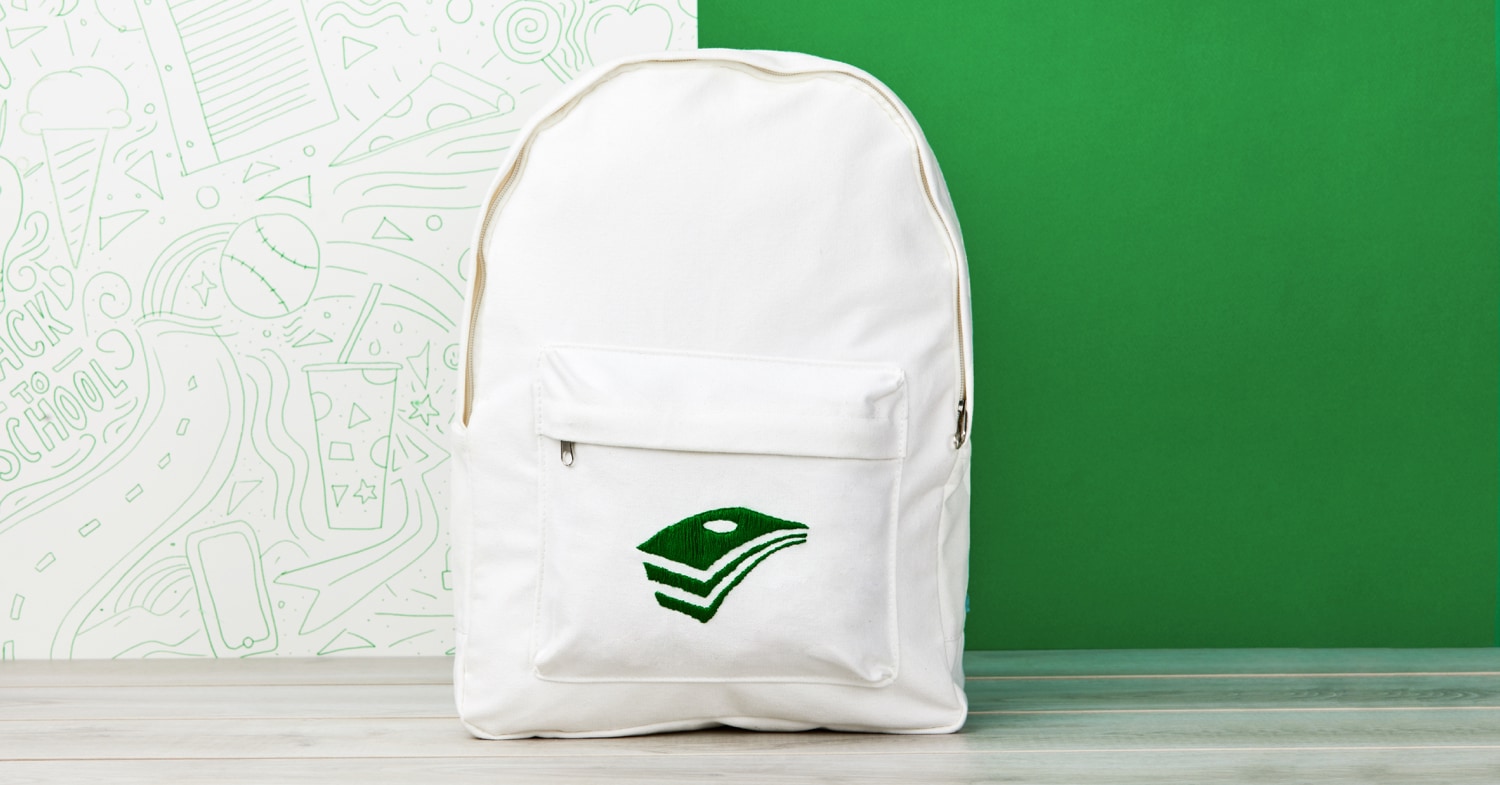 How to Save Money on Back-to-School Shopping for At-Home or In-Person Classes
Raise your hand if you're a stressed-out parent staring down this back-to-school thing. We see you. You're juggling decisions and pivots for in-class, virtual, remote, or homeschool options.
It's panic-inducing. And expensive. But it can be less intense—if you're willing to do some planning. Take a deep breath. Tell yourself you can do this. And look over these tips to help you save money (and sanity) while you're back-to-school shopping—whatever "back to school" means for your family this year!
Tips to Save Money on Back-to-School Needs for Virtual or Homeschool Students
Create and prioritize your list of needs.
Are you looking at increased childcare, co-op, or tutoring costs? Will you need new devices or faster internet service? Before you start spending money on the school year, create a list of needs and put them in order from most pressing to least. You may not be able to cover everything right away—but this list will help you see what to tackle first.
Make a budget.
Once you have that list of needs, you can sign in to your budget and adjust to make things happen. What needs will occur every month? You may want to make a new budget category for school and then add budget lines for these new recurring expenses. Other needs will be a one-time thing, like certain school supplies. Anything you just can't do without needs to be in the budget.
Create a budget-friendly space to learn.
Good news. An elaborate, perfectly designed at-home classroom inspired by Pinterest will not transform your kid into a valedictorian. So that pressure is off! If you're able, set up a learning zone separate from the rest of the house. Spend a little money at the dollar store or scavenge your house for things to give the space more of a classroom feel. That old inspirational mug in the back of your cabinet would make a great pencil holder.
Remember—don't feel pressured to do a home reno so all of Instagram oohs and aahs at how well you're crushing school this year. Do what's right for yourself and your family to get into the learning spirit and make the best of what this year brings!
Save on clothing by purchasing needs only.
Your kids may not need school uniforms or a full back-to-school wardrobe—but kids still grow. And growing means outgrowing clothing.
Before you start shopping for longer pants and wider shirts, shop your kids' closets and drawers. What fits? What doesn't? Did you save the older kid's stuff to hand down? Is it time to go through that bin? All this sorting may take time, but in this case, time is money.
Remember, think about what's needed right away and what can wait. The sorting and prioritizing will be worth it! Because without seeing what you have, you'll probably overspend on what you think you need.
Use the great outdoors.
If you're turning your home into a dual space—where your family learns and lives—the great outdoors is a thrifty way to change up the scenery, get exercise, and enjoy field-trip-worthy moments. Plan to go to parks, take hikes, and visit new outdoor spaces close to you throughout the school year. This will save you some money in your entertainment budget line and save you some sanity by getting you out of the house.
Get a library card.
Free movies and reading clubs? Free books? And sometimes free e-book or audio book options? Um, yes. Free always has a spot in the budget. Go ahead and grab everyone in the house a library card—and save some serious cash.
Tips to Save Money on Back-to-School Needs for All Students
See what supplies you already have.
At the end of last year, your child emptied their cubby, desk or locker and brought home a literal mixed bag: part trash, part memories, and part still-useable supplies. If you kept any of that good stuff, can you use it this year?
Look around the rest of your house too. You might already have the right calculator, plenty of pencils, or those unused highlighters your little scholars need.
Know the difference between "cheap" and "value."
Taco shells, sand castles, zoo fences and school supplies: What do these things have in common? No one wants them to fall apart. Inexpensive things sometimes do just that with daily use. As you hunt for deals, think more about the word "value" than the word "cheap."
A thing can be cheap in more ways than one. This is especially important when you're purchasing clothing and materials that'll take a lot of wear and tear, like shoes, coats, backpacks and jeans (especially the ones you hope to hand down from one kid to the next).
Buy used.
Don't force your preteen to sport a used Dora the Explorer backpack because it was the only one at the thrift store. But also, don't feel like everything has to be new every year. Consignment shops, garage sales, thrift stores and Facebook Marketplace are all great options. Heck—as if Goodwill's prices aren't good enough in the first place, they have a half-off day the first Saturday of every month! Get. Those. Deals.
Take advantage of tax-free weekend.
The number of states hosting tax-free weekends is growing. If your state has sales tax and is involved this year, find out when and get in on the saving goodness. Depending on your state's offerings, you can buy clothing, school supplies, shoes and even some tech items tax-free. And guess what? You may want to use your clothing budget line or miscellaneous budget category on some new threads, kicks or gadgets—just for yourself.
Use cash-back apps.
Ibotta, Shopkick, Dosh, Receipt Hog—all these apps (plus many more!) give you cash back or gift cards for things you're already buying. Use one or more through the back-to-school shopping this year. When you get that cash back next month, you can spend it on the stuff your kids don't need right away, which brings us to our next tip.
Spread out the shopping.
We mentioned this before, but it's worth diving deeper into. Don't feel like you have to buy a completely new wardrobe before school starts—because you don't. Spread out the spending over several months.
You're going to feel the draw of the back-to-school sales. But there will be other sales. Trust us. Old Navy, Gap and The Children's Place email out 40%-off codes on the regular. Buy a little this month; buy a little next. Don't blow the budget in August. Not only is that a questionable money decision, but your kid is also likely to shoot up another inch by October. Then, it's back to the racks anyway.
Don't rule out the prepared supply box.
Here's the thing: We can put a lot of stress on ourselves doing all that extra shopping and end up saving only a couple of dollars—or really no dollars at all! Virtual, remote, and in-class students, check into the prepared supply box your school probably offers each grade. Do some online price checks to see which is the better deal: buying everything individually on your own or getting the box from the school.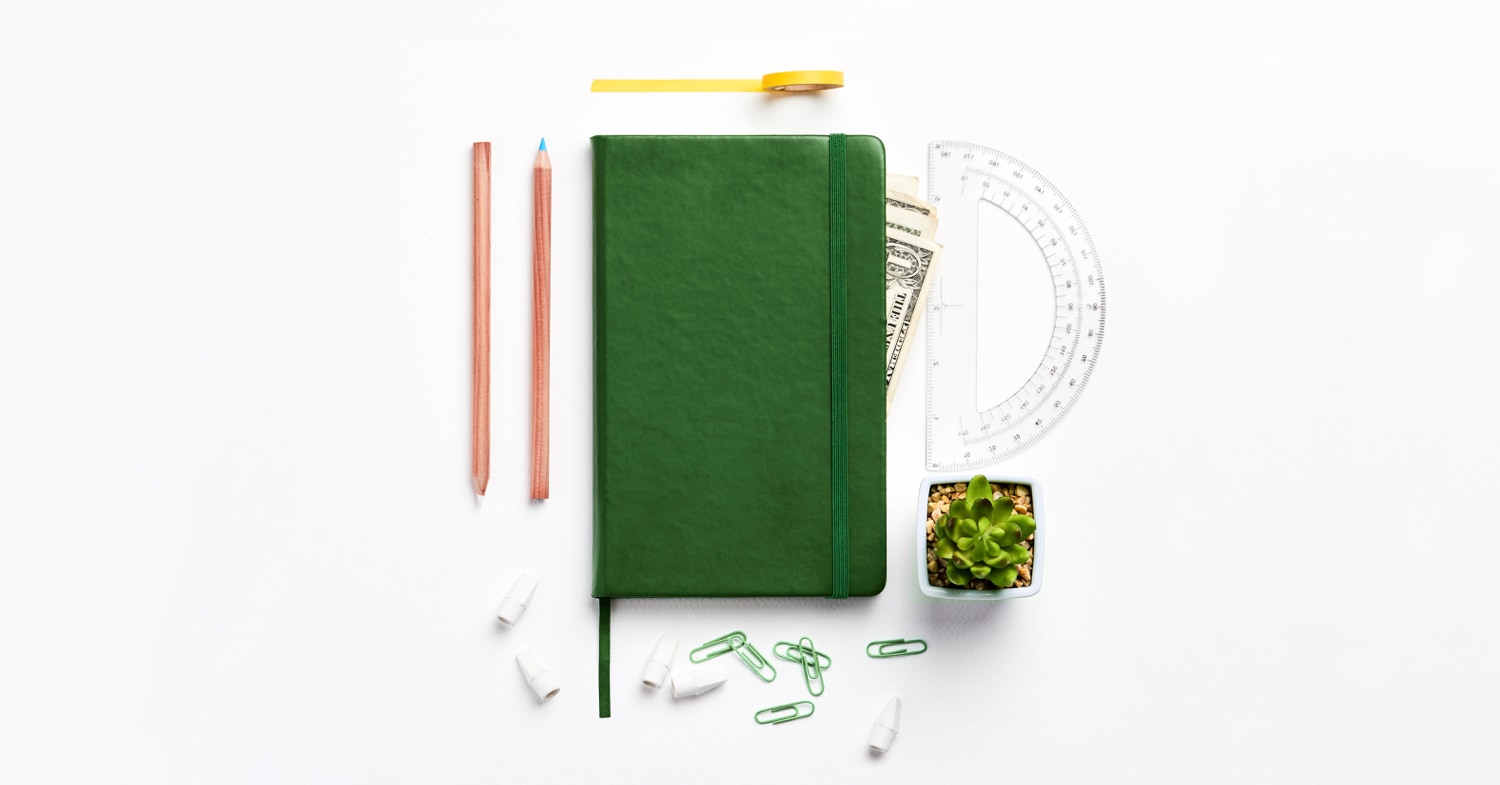 No matter the school situation you're staring down this year, you've probably doubted how you're handling it. Maybe you're worried your kid won't get the best learning experience because everything is different. Maybe you feel a little out of control about what they're learning. Here's something you can do to help: Take control of how they learn about money.
Give them the essentials now that will help them stand up to money stress throughout life. Ramsey Solutions (maker of EveryDollar) has a self-guided curriculum called Foundations in Personal Finance that teaches students to save, budget, avoid debt, spend wisely and invest—so they can build confidence in their own financial decision-making.
School's been stressful. Money's been stressful. Figuring out how to do the best by your kids and with your money—that's sometimes overwhelmingly stressful. It's time to give yourself some grace and a pep talk. This school year may not be perfect—but that doesn't mean it won't be wonderful. Your family can get through this. You will get through this.
You. Will.