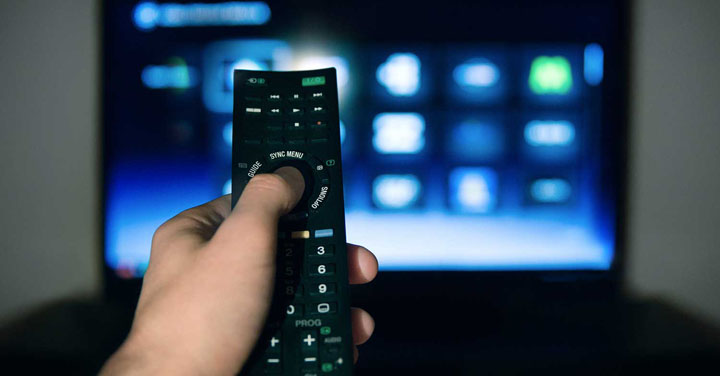 Cable Alternatives That Will Free Up $768 in Your Budget
We Americans love our cable TV. We must, because according to Business Insider, we pay $768 a year on average for it.
But cable isn't the only way we can keep up with the news, watch our favorite sports team, or learn which stars are no longer dancing. There are options that cost much less and can free up that $768 in your budget to go toward something else—say, a Baby Step?
Check out these seven options for getting the same shows at a lower cost.
1. Netflix and Hulu (About $8 per month)
Hulu Plus, Netflix and other streaming services have become very popular in recent years because they let you see your favorite shows for a fraction of cable prices. You can sign up for one of these, pay a few bucks a month, and watch your shows on your schedule.
2. Amazon Prime ($99 per year) Some cable packages cost more than this per month! Yet for this amount, you can get a good selection of shows all year long. This also comes with a pretty sweet perk: free two-day shipping on most products you order from Amazon. If you're a regular customer anyway, that can make this an even better deal.
3. Sling TV ($20 a month)
Sling TV costs less than a third of the average monthly American cable bill. For that reduced cost, you get 20 or so channels instead of a few hundred. The cable package you have now probably has selections you didn't even know existed, much less watch. Slimming down your selection while trimming your costs makes a lot of sense.   
4. Apple TV/Roku/Chromecast ($35–69)
With one of these devices, an Internet connection and a wireless modem, you get access to a huge library of films and video, several streaming movie services, and the ability to stream pro basketball and baseball games. There's bound to be something that suits your fancy—the price certainly will.
5. HBO NOW ($15 per month)
Whether you're in the mood for a Hollywood blockbuster or you want to catch up with Tony Soprano, this video-on-demand option gives you unlimited access to what's on HBO. It's a stand-alone service, so you don't need an HBO subscription for it.
6. Online Networks (free)
Just about all the major networks, like ABC, NBC, CBS, and Fox, allow you to view recently aired episodes of your favorite shows on their websites for a limited amount of time. Sure, you may have to watch paid ads, but it's a lot less than the cost of satellite.
7. Library (free)
You may not know it, but you can check out contemporary TV shows from your local public library. If you're willing to drive to the place where you pick them up—like we all used to do when we wanted to rent a movie from the video store—then this is a good alternative to paying for cable.
You can still get your news, sports, or can-you-believe-that-housewife-said-that-thing-about-that-other-housewife fix without spending so much for it. That's a great way to give a jolt to your Baby Step progress, and it doesn't stop with the television. There are tons of options to reduce your expenses by taking a closer look at your budget. When you take control of your spending and accomplish your financial goals even quicker than before, it will feel like your money situation will have a Hollywood ending.
That kind of stuff doesn't happen just on TV.
Ready to cut the cable cord? Create a free EveryDollar account to see what you can do when you put that money back into your monthly budget!