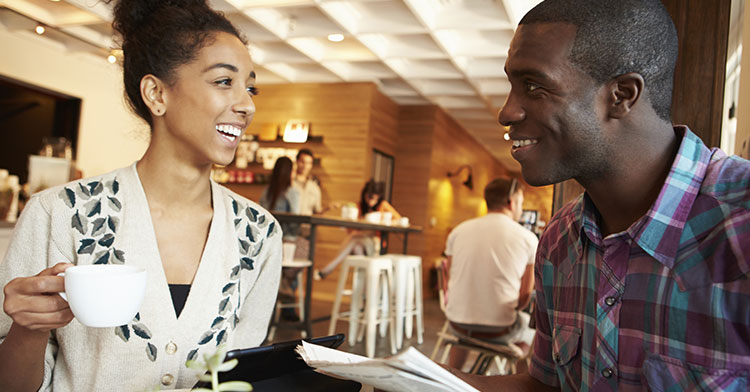 15 Ways to Save Money on Dining Out
In August, Americans spent roughly $2 billion more at restaurants than they did at grocery stores, according to the Department of Commerce's latest Retail and Food Services report.
It's no surprise that we love dining out. But it is surprising how much money we spend ordering our meals, rather than cooking them.
Most of us could use some balance. On one hand, we know it's cheaper to shop for and prepare our food at home. On the other hand, restaurants are so convenient—not to mention delicious. Instead of sacrificing all your favorite sushi places and burger joints, work them into your budget with these 15 money-saving tips.
Ways to Save Money at Restaurants
1. Go out early. We're not just talking early bird specials here. Happy Hour is a great time for food too. Usually, restaurants offer smaller portions to coincide with their half-price drink specials. Eat up—it's mostly on the house.
2. Use your inbox. Sign up for coupons and email alerts from your top five restaurants. Yes, a cluttered inbox is annoying, but if you get $10 off, it's totally worth a little email marketing.
3. Have a lunch date. Lunch is awesome. Not only is it cheaper, but you can also usually get extras like a soup or salad with your meal for less than the price of a main dish at dinnertime. If you want to go out at night, opt for a less expensive alternative like ice cream or coffee.
4. Buy used gift cards. You can save 10–20% by purchasing someone's unwanted gift card from sites like Cardpool and Raise. Thank you, Internet.
5. Get the birthday discount! Multiply this deal by however many people are in your family. If you already know where you want to go on your special day, sign up for their online birthday club now. They'll probably send you a buy-one-get-one coupon or a free appetizer or dessert.
6. Skip the coffee, tea and soda. Restaurants make a killing off your drink order. You're going out for the food, not for the Sprite. Ask for a (non-bottled) water and you'll knock roughly three bucks per person off your tab.
7. Skip the appetizer. If your restaurant of choice offers free bread or chips and salsa, you may not need an appetizer for your hunger to be satisfied. Enjoy a generous helping of bottomless bread or chips and put that extra $8 toward your main entrée.
8. Split something. Portions are absurd in America. You'll still be full if you share a dish and order an extra side salad. Be honest: You would have needed a doggie bag anyway.
9. Bring your own. Breweries that don't serve food usually allow customers to bring their own. Similarly, restaurants that don't serve alcohol often allow BYOB. Less markup, more yum.
10. Get it to go. Instead of dining in, get your food to go and rent a $1.50 movie for a cheap date. Tip the takeout person a few bucks rather than 20% of your tab, since they're spending five minutes wrapping up your food, instead of an hour filling drinks and getting you unlimited salsa.
11. Order like a kid. This one is good for your quick lunches. If you are looking for something light to-go, order from the kids' menu. The portions are often large enough to fuel you for a light meal, and you can sometimes trade in the toy for a bigger size or an ice cream cone. Just be sure to respect any age limits the restaurant has.
12. Go on a Monday or Tuesday. The first of the week is notoriously slow for restaurants. Because of this, they'll usually offer specials to entice customers to fill their booths.
13. Avoid major holidays. Fixed-price menus are becoming increasingly popular for major holidays. For $49 a person, you can get a three-course meal, but the entrée you want is only $15. If you want to go out for Valentine's Day or Mother's Day, but you are afraid of the sticker shock of a celebratory meal, try going out the day before or the day after!
14. Save your lunch money. Instead of shelling out $10 for a greasy lunch three times a week, bring dinner leftovers to work and put that money toward a quality meal out with your sweetie. It'll be much more enjoyable than scarfing down the contents of a paper bag.
15. Don't do a sports bar. Watch your sports at home, where the snacks are pre-purchased. If you go out, chances are you'll end up watching TV and eating (and spending) mindlessly.
Restaurants are a fun treat that you definitely don't want to cut out of your budget. But if you do want to cut back, these are some great ways to do it. Instead of dining out all the time, spend some time planning where you'll go and what you'll order when you get there. The less you spend, the more you can save for other goals, like an all-you-can-eat cruise to the Caribbean!
Give yourself a little restaurant money in your free EveryDollar budget!