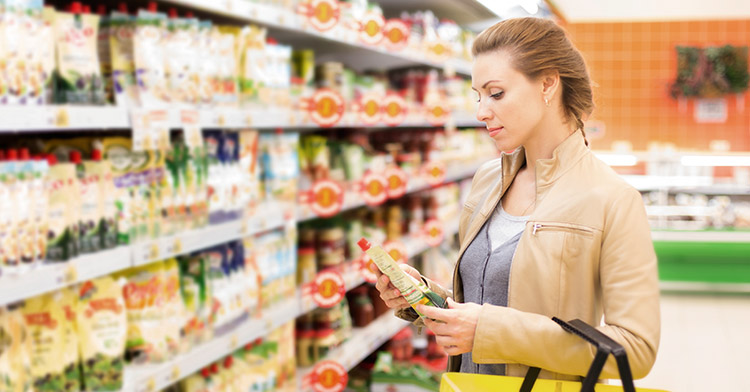 Lesson 1: How to Save $100 or More at Grocery Stores
A new Gallup Poll reports that 55% of Americans are spending more on groceries this year than last year. We're 100% sure you can save on your grocery budget with a little planning, savvy shopping skills and expense tracking. Try these tweaks to save on your grocery budget (no coupons required)!
1. Plan ahead.
Our favorite way to save money on groceries is simply to make a plan before heading to the store.
Plan your meals. At the beginning of the week, create a calendar of meals. Mark any times you already plan to eat out, and work around that. By writing down exactly what ingredients you'll need for all your breakfasts, lunches and dinners, you'll eliminate expensive mid-week trips back to the store for just one thing and mysteriously end up with an extra carton of Häagen Dazs.
If you are crunched for time, try an online meal-planning service like eMeals. Each week they send new recipes, including entrees and side dishes, along with a complete shopping list organized by grocery store section. That way you don't have to spend hours scrolling through Pinterest recipes or repeating the same meals week after week. eMeals also has diet-specific plans like Clean Eating and Low Calorie. Our favorite part? eMeals offers a free 14-day trial so you can give stress-free meal planning a try!
Plan your time. Designate a shopping day and give yourself plenty of time to shop rather than trying to cram the trip into a busy day and grabbing unnecessary items off the shelf.
Plan with your family. Communicate with your spouse about shopping needs so you don't double-buy. Apps like Wunderlist are great for sharing your shopping list so you and your spouse both know what to get the next time you head to the grocery store.
2. Break out those savvy shopping skills.
Savvy shopping tips come in handy when you know what you're going to buy and you want to save a little money. After you've made your list, try these tips to save on your next grocery run.
Don't shop when you're hungry. Dish soap can look tasty if your stomach is growling. Eating a snack first can save you $10 per week on food you grab that's not on your shopping list.
Buy generic. Research shows that if more of us purchased store brands, we could save roughly $44 billion collectively. It pays to be brand un-loyal!
Choose smaller carts. When you're pushing an empty shopping cart, you feel compelled to fill it—which means you buy more than you need. If you don't have a big grocery list, then carry a basket around the store instead.
Look at the price per ounce. That helps you determine the best value when comparing different brands or container sizes, and those savings add up over time.
Go solo shopping. If you shop with a spouse or friend, you might talk yourselves into purchasing something you wouldn't have even considered if you were by yourself. When you're alone, you can just zip in, buy things, and zip out.
Look for store incentives. Some stores give you reward points or discounts on gas cards if you shop there. Keep an eye out for any incentives they throw at you.
3. Track your groceries.
When you track your expenses in your budget, you eliminate the chances of overspending. Enter your grocery transactions into EveryDollar as soon as you can so you know how much you've spent and how much you have left.
An easy and fast way to keep track of your expenses is with EveryDollar Plus. Connect your bank account to your budget and transactions will automatically show up for you. All you have to do is drag and drop them into your grocery budget! That way you aren't looking for last week's grocery receipt in your purse to figure out how much you have left to spend.
Start new habits, see big savings.
By incorporating a few of these new money habits, you can save big on your monthly grocery budget. Smart shopping saves you big money—we're 100% sure of it.