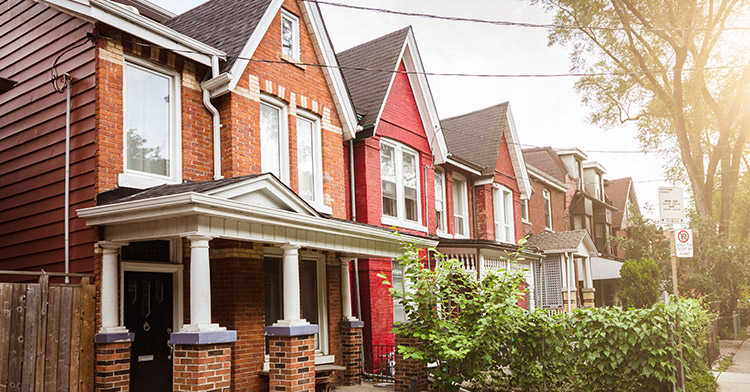 Lesson 3: 6 Ways to Save Hundreds on Your Home
Home is where the heart is. It's a place to gather and enjoy time with your family. It's your much-needed retreat from the busy world around you. But it's also one of our biggest budgeting expenses.
Luckily, there are plenty of ways to save on your most sacred place. Here are six ideas to keep hundreds—if not thousands—more in your pocket each year. Think of all the parties you could host with that!
Everyday Savings
1. Cut out cable. The average household spends $1,237.20 a year on cable TV.¹ Replace your favorite channels with a less expensive option like Hulu or Netflix—or one of these other cable alternatives—and you'll save a bundle.
2. Rent the walls. You probably have a few bare walls or some generic artwork you're beyond sick of looking at. Instead of spending hundreds at the home décor superstore for some fresh art, change up your space for free. Most local libraries offer gorgeous framed prints, paintings and photography from local artists as part of your membership. And you can usually rent the art for two to three months at a time and renew it for longer. It'll add tons of character at zero expense.
Save on the House
3. Switch insurance agents. If you've had the same insurance policy for years, you could be overpaying. Let's use Phil H. as an example. He'd been with the same insurance agency for 20 years. Then he called an EveryDollar Local Advisor and saved $600 on his home and auto insurance. That's because Phil's advisor was an independent agent who had the freedom to shop around for better rates. See how much you can save by switching!
4. Downsize your house. There are plenty of reasons it could make sense to downsize. Maybe your mortgage is eating up a huge chunk of your income, your kids recently moved out, or you just don't need a place in the center of the action anymore. If so, it could make sense to sell while the market's hot. You may even net enough to pay cash for your next house and enjoy a downsized life without a mortgage! That could save you upwards of $12,000 a year. Your house is probably the biggest purchase you'll ever make. The right lender could save you thousands of dollars! If you're looking to buy or refinance your home, connect with a mortgage expert.
Home Improvements
5. Do a YouTube reno. Before the Internet, you had no choice but to call the tile guy to complete your bathroom renovation. Now you can watch a few YouTube videos instead of paying $5–10 per square foot to have someone else install it. For a 40-square-foot bathroom, that's a savings of up to $400!
6. Barter for repairs. Some home improvement projects and repairs are better left to the professionals. So if a buddy of yours is a plumber who usually charges $100 per hour, trade your skills for theirs. Can you build a website? Snap some family photos? Have a knack for bookkeeping? Find something they need—something you're great at—then do a little old-school bartering. Everyone wins.
Your home should be a blessing, not a drain on your budget. Use these helpful tips to free up more money for what matters to you. And if you can only do one thing on this list, contact an independent insurance agent. It's one of the easiest ways to save some serious cash on your beautiful abode.