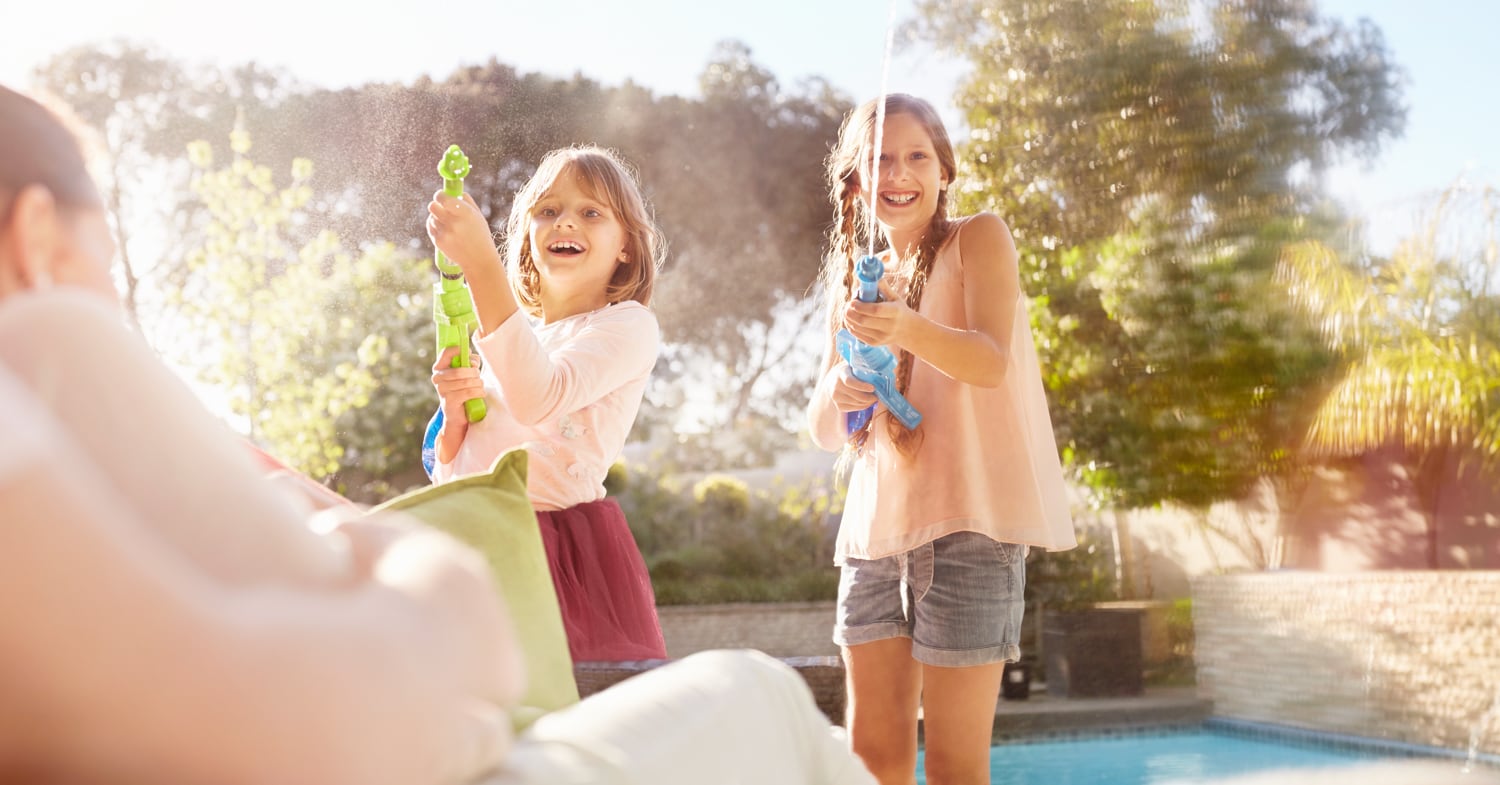 Spring Staycation Ideas That Won't Bust Your Budget
We don't know about you guys, but when winter finally fades, all we can think about is getting out of the house, out of work, and maybe even out of town!
A mid-March vacation should do the trick.
Of course, if you're planning to stay home for spring break, or if you don't get a spring break because of all the adulting you have to do, you might wonder how you'll make it through yet another season without the chance to escape.
Don't worry, friends. As fellow budgeters, we understand the struggle to save more, spend less, and have a little fun along the way. That's why we came up with this list of go-to entertainment ideas. Time to get pumped for this year's spring staycation!
15 Budget-Friendly Spring Staycation Ideas:
1. Conduct a tasting tour of your city. Do a little research leading up to the week of your staycation to scout out the best restaurants around town. Consider Yelp reviews, look for newly opened restaurants, and ask friends for their favorite hole-in-the-wall eateries, breakfast places, or lunch spots.
2. See a movie in the morning. You're on staycation with the mission to do a little escaping from the pressures of everyday life, so see a movie in the morning! You'll also enjoy the savings of a matinee show. And if you have MoviePass, you only need to buy the popcorn!
3. Tackle a big project. A week at the beach isn't often spent working, but that's what makes a staycation so special. Dedicate your time to one of the lingering items on your to-do list. Choose something that's challenging but fun like refinishing that old bookcase or redecorating the playroom. Brainstorm ideas and get the family involved! The end result should boost the happiness of your household.
4. Get outdoors every day. Fresh air does the body good, so get some! Head to the park, go for a hike, visit your local farmers market, take a walk around your neighborhood. Let your kids run wild—and hey, run wild yourself!
5. Start and finish some form of entertainment. You might cozy up with a good book, pop earbuds in to listen to the latest season of your favorite podcast, or binge-watch an entire series on Netflix or Amazon Prime.
6. Let each family member choose an activity for the week. I'm sure every family member has an opinion as to the most entertaining way to hang out as a family. Have each person share their ideas, write them all on slips of paper, and draw from a jar each morning.
7. Get your jump on. Visit your local bounce house or trampoline park. Kids ages two and under are often free, and if you're lucky, you'll find a spot where adults can join in on the fun for free too! Of course, there's always the old standby of a McDonald's or Chick-fil-A play place.
8. Be your best vacation self on staycation. Ask yourself, What feels like vacation to me? Maybe you like to stay up late or wake up late. You might prefer taking your time making breakfast and approaching the day with ease. Or perhaps you like getting out the door right away in order to get the fun of the day started. Whatever you like to do, do that.
9. Visit the top tourist spot in your town. Do a quick google search of your city. For example, we might google: What to do in Nashville. See what activities are repeated on every list and cross out anywhere you've already been. Now act like a tourist and try something new!
10. Eat dessert every night. We recommend ice cream. Any brand or flavor will do. The main appeal is that ice cream takes basically zero effort, especially if you let the container sit on the counter for 10 minutes before scooping.
11. Schedule a board game tournament. Gather your friends and family for a board game tournament to end all tournaments. Work with what you have in your closet and the age levels of all participants. Yes, this means you might be battling it out for champion of Chutes and Ladders or Uno.
12. Spend an entire day outside. Pack the car like you'll be gone for hours and then hit the road. Bring a blanket, book, ball, frisbee, picnic lunch and more snacks than you imagine you'll need. Pick a park and settle in for a day full of sunshine and relaxation.
13. Put on a movie marathon. Pile up the DVDs or pick your favorites on Netflix. Now all you have to do is put on your pajamas and get snuggled up on the couch for a staycation day to end all others. Be sure to have popcorn and some candy at the ready, and let everyone in on selecting the movies.
14. Leave out kid-friendly activities. Cover your dining room table with butcher paper and a box of crayons and let the kids go nuts all week. Spend a little time on a big puzzle every afternoon, bring out blocks for daily building sessions, or set up the easel and paints for creating works of art.
15. Plan a day for making zero plans. The whole point of getting away even when you don't actually go anywhere is freedom. Force yourself to leave one day untouched by schedules or lists. Just do whatever you please as you please.
How to Make Your Staycation a Priority in Your Budget
Yes, even a no-destination vacation should be remembered in your EveryDollar budget. Thankfully, you're just in time to make room in your March budget for a staycation.
Keep it simple:
Prioritize needs over wants first. Take care of your food, transportation, housing, and clothing necessities. Be sure you're staying on track with your financial goals to pay off debt or save up for an emergency fund.
Make a few selections from the list above and add some of your own. Decide what you'll do on your spring staycation so you can budget accordingly. Talk with everyone you plan to spend time with—your friends, your spouse, your kids—and get their input on fun things to do.
Estimate overall spending to set a staycation budget. Look online, make a few phone calls, and ask around to determine what your selected activities might cost. If the total seems too high, play around with your plans until you find a total that works.
Make sure every dollar is accounted for. Like always, your goal at the end of creating a monthly budget is for your income minus your expenses to equal zero. Do this while accounting for extra entertainment and you're ready for your staycation!
Build your spring staycation into your EveryDollar budget! Get started now!