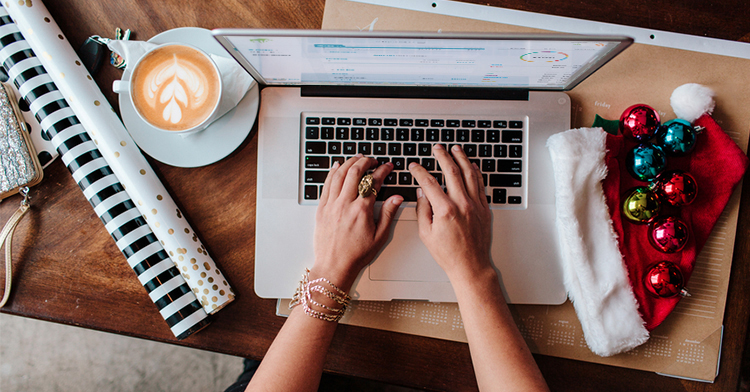 5 Steps to Your Christmas Budget—Fast!
You could have sworn Christmas was still four months away, but it's only a month out! That means you need to start your shopping—like yesterday. One little problem: You haven't started saving yet.
Before you reach for your credit card (please don't do it), check out these tips for getting your Christmas cash ready in a flash.
Christmas Budget Tips
1. Figure out where you stand. What have you saved for Christmas so far? This doesn't include your emergency fund—keep that for car breakdowns or water heater malfunctions. If you haven't been able to save much yet, don't worry. We'll show you how to do that in the next two points.
2. Make some temporary changes. Take a look at your November budget. Which bills have you already paid and which bills do you have left to pay? Keep enough money in your account to cover these, then focus on your nonessential spending categories like restaurants and fun money.
If you have any unspent dollars, put them toward Christmas gifts instead. A temporary spending freeze on these nonessentials until the holidays are over can free up a ton of cash for Christmas! And don't forget to repeat this process for your December budget.
3. Boost your last-minute savings. Is your gift fund lacking? Snag a part-time gig at night or on the weekends. Tons of retailers are hiring help for the holidays. Too busy? Try a combination of self-employed options like driving for Uber, babysitting for holiday parties, or wrapping gifts. Find the way (or ways) that fits into your schedule!
Related: 6 Ways to Make Extra Money on Your Own Schedule
4. Divide your Christmas cash. By now, you should know how much you can spend on Christmas. Take this amount and split it between everyone on your list. If you haven't made a detailed list of family and friends to buy for yet, go ahead and do it now.
And only allocate the money that's in your account (or will be). Don't rely on credit cards or emergency funds. If you wind up with extra money down the road, that's a bonus! Put it toward your Christmas savings for next year or treat your kids to a holiday movie.
5. Track as you go. As you're out and about shopping for your favorite people, stick to your budget with the EveryDollar iPhone app. Just enter what you spent when you spend it. EveryDollar does the rest by calculating how much you have left in your budget. Easy and accurate!
Even if you're getting a late start, you're still way ahead of the curve. This year, make a personal pact to budget before you buy, and track as you go. You do so much for everyone else. Do this for you.
Start creating your Christmas budget now! It's free, and it only takes 10 minutes.