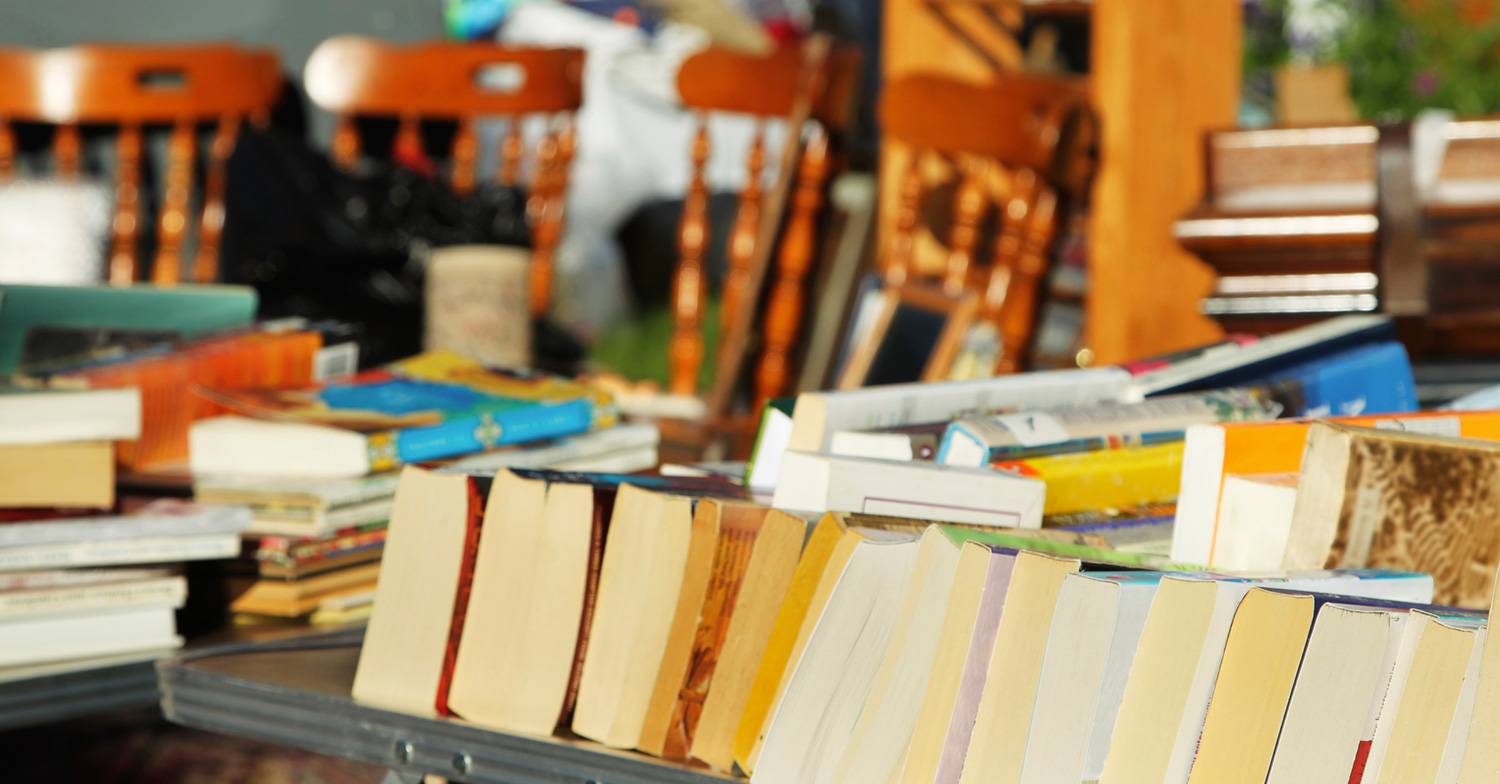 9 Ways to Make More Money at Your Summer Yard Sale
If you're ready to clear some clutter out of your house and make extra money in the process, then grab your price tags and a pen—it's time for a yard sale!
Your odds of making more money increase if you do a little prep work rather than just sticking a "yard sale" sign on your front lawn. With a few extra touches, you could earn enough from selling your clothes, books and treadmill to finish off your $1,000 emergency fund or even pay off a debt!
Here are six ways to get the most money from your yard sale.
1. Keep a box handy. Many people wait until the last minute to search their closets for items to sell. That causes stress and you may even overlook things that can be sold. Instead, keep a box in your garage marked "yard sale" throughout the year, and when you discover something that you want to sell, throw it in the box.
2. Clean up for more cash. If you are selling a large item such as an elliptical or dining table, clean it up and make it look ready to use. Get rid of any dust or dirt. People are more impressed with items that look nicer and are willing to pay more for them.
3. Host a multi-family yard sale. Ask neighbors, family and friends to join you for a multiple-family yard sale. Buyers are drawn to larger yard sales because they are more likely to find what they are looking for. And more foot traffic could mean more sales for you!
4. Advertise. Mix some new ways of advertising—like Craigslist, your neighborhood association's Facebook page and your personal Facebook page—with old-fashioned ways such as posting signs around the area. The more you get the word out, the more people you'll have stop by to shop.
5. Name your prices. Determine which items are common and which are rare and set prices accordingly. Paperback books may only bring 50 cents or so, but an autographed novel can fetch a higher price. For bigger items, know the minimum amount you'll take for them and price them slightly above that so you have room to negotiate.
6. Offer package deals. If you have similarly themed items, sell them together. Someone may not want to buy a set of weights for $50, but they might change their mind if you throw in workout DVDs or a yoga mat. You may even try a "bag fee," where you give someone a shopping bag for $5 or $10 and they can take whatever they can fit into the bag.
7. Offer light refreshments. Free cookies and lemonade will bring the customers around and put them at ease. They'll be more likely to buy as a result.
Bonus Tips
8. Sell before the sale. You might have friends or coworkers who need the baby clothes your toddler grew out of a year ago or that juicer you used once. Ask around. If you find someone who is interested in buying, you can sell to them before the yard sale for a slightly higher price (while still giving them a deal).
9. Check online for a better price. Look on sites like Amazon or eBay where you may get more for gently used items. You can also try to sell through private online garage sale groups on Facebook. They are often based in your own community or neighborhood, so it's a little more convenient.
A good yard sale gives you a jolt of money momentum. You can earn enough to pay for a quick summer vacation or polish off your starter emergency fund in a single morning. The chance to do that is closer than you think—in fact, it happens right outside your front door!
Make sure to put your yard sale earnings into your EveryDollar budget to maximize how you give, save or spend your extra money! Don't have an EveryDollar budget yet? It's free and takes less than 10 minutes to set up!