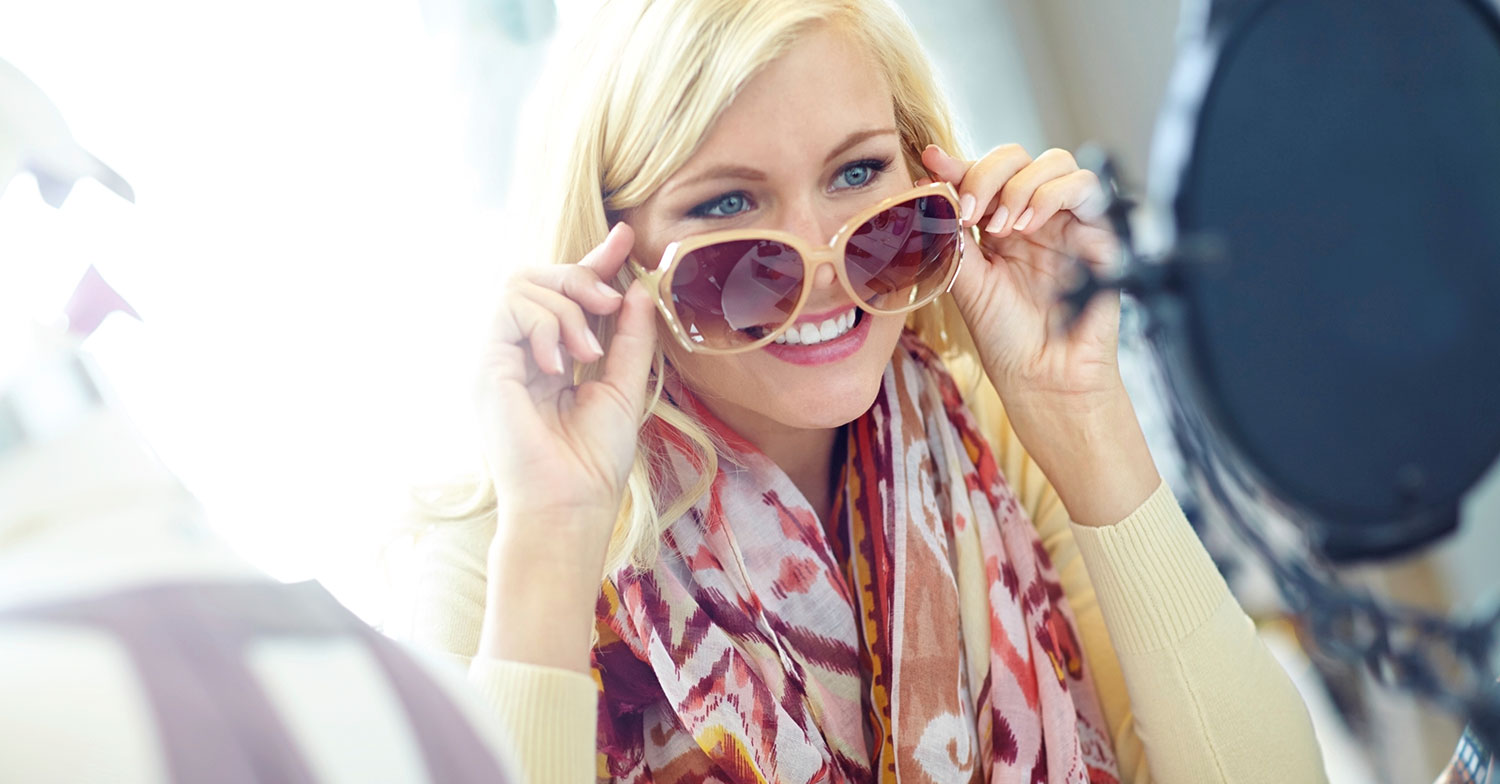 4 Summer Spending Triggers and How to Conquer Them
Summer is almost here! The season means outdoor fun, vacations, and "palooza" music festivals around every corner. It's important to avoid getting caught up in all the excitement when it comes to summer spending.
So what are the things that can get us off track during the warm-weather months?
Here are four summer spending triggers and ways to address them.
You're on Vacation
The closer we get to summer, the more pumped up we get about vacation! Taking a trip usually means lots of restaurant visits, shopping and sightseeing. But it's important to plan before you spend, which is easier to do at home than when you're sipping drinks on the beach.
How to handle it: Budget for every part of your trip, from plane tickets to eating out to souvenirs. You can also ask a friend if you can borrow useful items from them such as beach chairs or kayaks so you don't have to rent them.
Once you're on vacation, check your budget if an unexpected spending opportunity pops up. See if there's anything in your plan you're willing to swap for that snorkeling adventure or dolphin cruise. Also, look for discounts and special offers online. Download a deal app like Groupon or SweetJack so that if you're feeling spontaneous you can search for a new adventure within your budget!
It's Hot Out There
If you're sitting by the pool or staying outside for a long time on a hot day, it's tempting to buy bottled water or a snow cone to cool down. The costs for treats can quickly add up, though, especially if your kids are with you.
How to handle it: Pack some water and plan for any treats you want to purchase. Try to arrange your schedule so you're not outside for too long. That way, by the time you're craving mint chocolate chip ice cream, you can get some from your freezer at home.
You Are Entertaining Friends
Your weekend plans may include firing up the grill and inviting friends over for a cookout and pool party. You might even feel like going a step further and preparing a full dinner with side dishes and desserts. That means a trip to the store, a shopping cart full of food, and a grocery bill that quickly adds up.
How to handle it: Before you head to the store, text your friends and ask if they are willing to share some of their favorite side dishes—casseroles, spinach dip or cupcakes. Hosting a potluck cookout means less cost and less work for you.
Fear of Missing Out
Summertime means concerts, blockbuster movies, and festivals as far as the eye can see. You may feel compelled to attend as many of these events as possible, especially if your friends invite you—because, c'mon, you don't want to miss out on the fun! With a little digging into your budget, you won't have to.
How to handle it: Prioritize the events you want to attend. If you need to rearrange your budget to score tickets, get the money from non-essential categories like restaurants. Then get set for a Lollapalooza level of fun!
Making a budget and taking time to think about your purchases keeps you in control when summer triggers pop up. Create a free EveryDollar budget that factors in all the summer fun you want to have with the money you want to spend. It's free and takes only 10 minutes to set up!