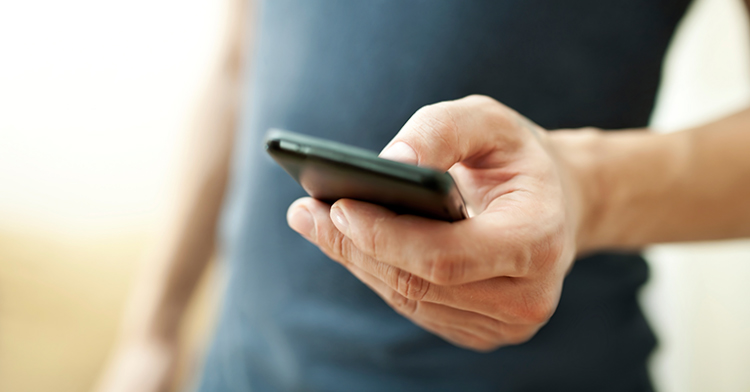 The Summer Tech Detox That Will Save You Money
It's summertime! That means more hand-dipped milkshakes, creamy gelatos and hot-fudge-drenched froyos.
Bring on the heat!
Who needs TV when you're going to be outside eating two scoops of butter pecan every chance you get? (You'll be walking it off afterward, of course.) In order to save more for your sweet tooth—and all the summer fun you're about to have—we thought a money-saving tech detox was in order.
Here are three ideas that will help you save more money for whatever adventures await you!
1. Cut the cable cord. If you're still a loyal paid-TV subscriber, there's no time like the present to say goodbye to satellite. Replace that time with an after-dinner walk with your spouse and kids or some alone time with a book on your back porch. You don't have to get rid of cable forever; just cancel for the summer and see what happens. We bet the memories you make will be way better than any melodramatic cliffhanger you're missing.
2. Cancel most of your streaming services. Netflix, Hulu and Sling TV are great alternatives to cable, but how many are you subscribed to? When you add them all up, are you paying nearly as much as you would be for cable? Try this for the summer: Pick one streaming service that you love and let the others go for a few months. You'll still get your occasional sci-fi or home-repair fix when you need it, but you won't have to pay for stuff you don't really watch. If you get bored, pack a picnic and move your entertainment outside with a live concert in the park or a drive-in movie with the whole family!
3. Lower your data package. How much time do you spend mindlessly scrolling through status updates or watching the best of Jimmy Fallon on your phone? Make a decision to put your device away while you're out and about, and you won't need that pricey data package to keep you entertained. Keep some data for GPS emergencies, but otherwise, spend more face time with the important people in your life. Instagram it later—when you're on wifi.
Whether you're into hiking or hammocking (that's a thing, we promise), you can do even more of it now that the weather is gorgeous. This summer, cut down on your tech time, and save more money for what you love. Like ice cream.
Create a bigger budget for summer fun with your own tech detox. Direct your dollars where you want them to go with a free EveryDollar budget.