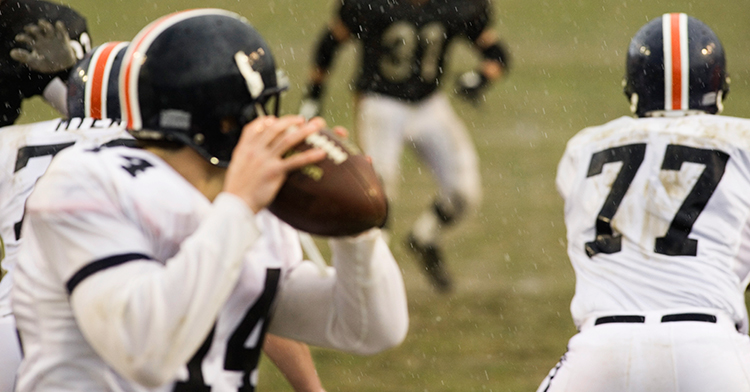 5 Things the Mannings Can Teach Us About Money
Archie. Peyton. Eli.
In the U.S., the Manning family is as recognizable as the Jacksons or the Kennedys. In fact, they might just be America's first family of football.
They were quarterbacks in the SEC (Archie and Eli at Ole Miss and Peyton at Tennessee), stars in the NFL, all-around good guys, and an advertiser's dream. Ever seen those DirectTV commercials?
Sure, you can learn a lot about football from the Mannings. But did you realize the Manning family values can teach you a good bit about money?
It's true. Let's look at a few basic money principles we can learn from watching the Manning family over the years.
Basic Money Principles to Live By
Persistence pays off. You don't get drafted as a first-round NFL quarterback by accident. That takes thousands of hours of throwing a football and a lot of long, difficult practice sessions getting knocked around by 300-pound linemen. To reach that goal, Archie, Peyton and Eli had to be persistent.
When it comes to money, persistence will help you get out of debt, make budgeting a routine, and save for your future. If you're persistent with your money, not even a 300-pound lineman will scare you (okay, maybe just a little).
It's okay to be different. The football world was shocked when Peyton decided to forgo tradition and attend Tennessee instead of his dad's alma mater, Ole Miss. That decision took a lot of guts—and, in the end, it was the right decision for Peyton.
With money, you'll be tempted to follow the crowd—to lease a new Lexus, send your kids to the "right" school, or buy a house in the best (in other words: most expensive) part of town. Here's our simple advice: Don't do it. You have to make financial decisions that are right for you and your family.
Teamwork matters. You can make it a long way in the NFL by simply working with the team and being a likeable guy. Sure, you need talent too, but that will only take you so far. The best players are those who use their talent to make the team better.
It's no different with money. To win, you have to work and play well with others—like, say, your spouse. If you're married, you should have one bank account, and you should both be in tune with what's going on with your money. If your husband is more naturally detailed, then it's okay for him to create the first draft of your family budget, or vice versa. But both of you should be involved in the process. That's Manning-style teamwork right there.
Know your limits. Archie Manning knew when it was time to retire. Peyton knew when he couldn't play through a spinal injury a few years ago. Even with their competitive nature, these world-class athletes knew their limits.
With your money, you have to set limits too. You might even call them boundaries. That's your decision to budget, avoid debt, and to check your spending at the front door of the mall. Set those limits!
Be generous. Peyton annually provides four scholarships to incoming freshmen at the University of Tennessee. A few years ago, Eli donated a million dollars for a needs-based scholarship at Ole Miss. Since retiring from the NFL, Archie has been involved in fundraising for a countless number of charities, including the children's hospital named after Peyton.
The takeaway? One of the best things you can do with money is give it away. The more you budget, save and invest, the more you can give and change the lives of others.
You may not be a professional quarterback in the NFL like the Mannings, but that's okay. You can still manage your money like a pro with EveryDollar.
Use these Manning-inspired tips to take your budgeting to the next level!