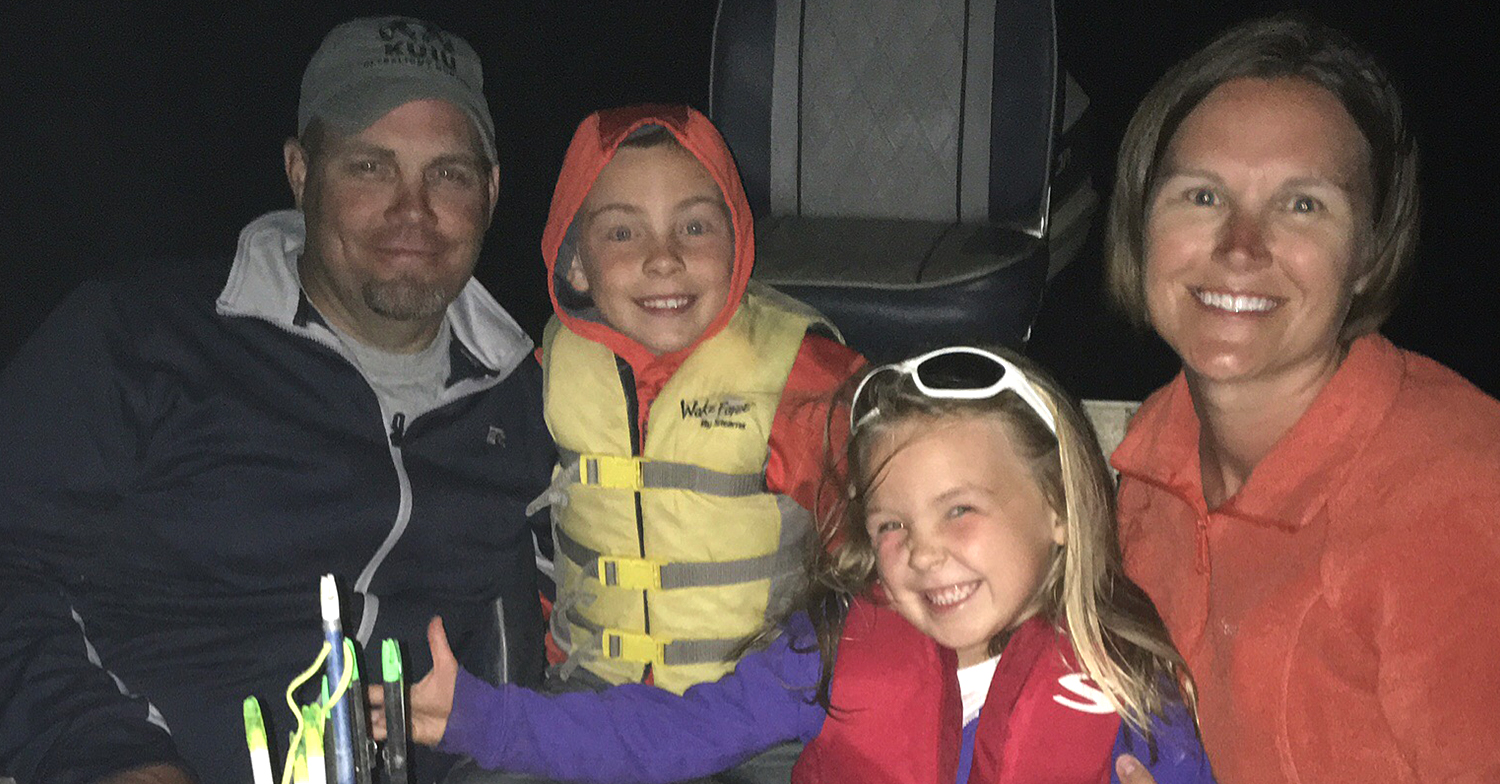 How EveryDollar Helped This Couple Pay Off $20,000 and Buy a New Car
You might not think a little leftover money at the end of the month can make a big impact on your finances. After all, what can the occasional $20 add up to in the long run? Well, if you ask Kristi and her husband, they'll tell you something to the tune of $20,000—and more!
Kristi and her husband, Jim, were no strangers to the budget. They used a spreadsheet to keep track of their monthly expenses and knew how much to spend on things like groceries, entertainment, and new clothes for the kids at the start of the school year.
But they didn't really have a purpose for their money.
"We always had extra money at the end of the month," Kristi explained. Instead of keeping a zero-based budget—where you give an assignment to every single dollar that comes in—they paid their bills, put food on the table, and let the rest of the money run free.
"When we wanted something, it wasn't a big deal because we had the extra money," Kristi said. But because they didn't have a real plan for their income, they felt like they could never get ahead.
Kristi finally decided something needed to change. Step one? Ditch the manual spreadsheets. "I decided to try EveryDollar—and that's when our lives totally changed," she said.
"I could see where every dollar went, and I loved it," Kristi explained. Once they plugged in their payments and household expenses, they knew exactly how much was left.
And because EveryDollar is a zero-based budgeting app, it encouraged Kristi and her husband to assign every single dollar to a category. "When we started using EveryDollar, I started making sure that those extra dollars actually went where we needed them at the time," Kristi said.
The first of their money goals? Pay off their truck and free up those monthly payments.
They owed $20,000 on her husband's pickup. And when they could see their money, instead of just looking at numbers on a spreadsheet, they got serious about knocking out that debt. "When we started EveryDollar, things really got going for us," Kristi said. "We paid off that truck in eight months."
With the truck debt behind them, Kristi and Jim decided they wanted to keep the ball moving and set even more money goals.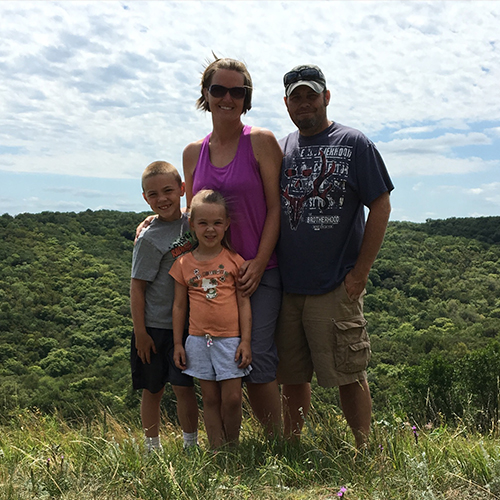 They saved up three to six months of expenses in an emergency fund—and then dove headfirst into saving for a replacement car for Kristi. "I had the same vehicle for 11 years," she said. "And we knew we would need something soon."
"We wanted to spend $20,000," Kristi said. They were looking at upgrading her Envoy to a Traverse, mainly because it gave them a third row to fit the whole family—plus their children's friends.
"Before we were ready to buy, I started car shopping online to see what was out there," she admitted. While browsing helped her narrow down what model year she wanted and decide how many miles could be on the car, Kristi also found herself itching to make the purchase. "I had to keep telling myself: No, we're not there yet. We don't have the money yet."
Several months later, thanks to hard work and a lot of patience, Kristi and her husband walked into the dealership with cash in hand. "We went in and the man we talked to said he assumed we would need to finance the car," Kristi shared. "And my husband and I looked at each other and back at him and said, 'Nope!'"
Since they've paid off their debt, saved up their emergency fund, and purchased a second vehicle—in cash—Kristi and Jim are all about setting financial goals.
They recently saved up and cash-flowed a trip to Mexico for their 10-year anniversary, too. "It was a big deal," she said. "We had never gone on a trip like that, and it was awesome. We paid for it in cash—and even came back with extra money left over."
Kristi gives EveryDollar a lot of credit in their success. "Our EveryDollar budget keeps us accountable with our extra money," she said. "I think it's because you start with your categories and plug in the amount you want to spend. You can actually see it. So when I spend $60 on groceries and it subtracts from the monthly total, I know exactly how much I have left for the month. It's such a good visual."
Now that they know how it feels to set big money goals—and achieve them—their life has transformed and their marriage is healthier than ever.
"It's just amazing that we can do these things," she said. "I joke around with other people that my husband and I have to find other things to fight about because we just don't fight about money."
Make your money goals a reality with an EveryDollar budget. It's free and takes less than 10 minutes to set up!