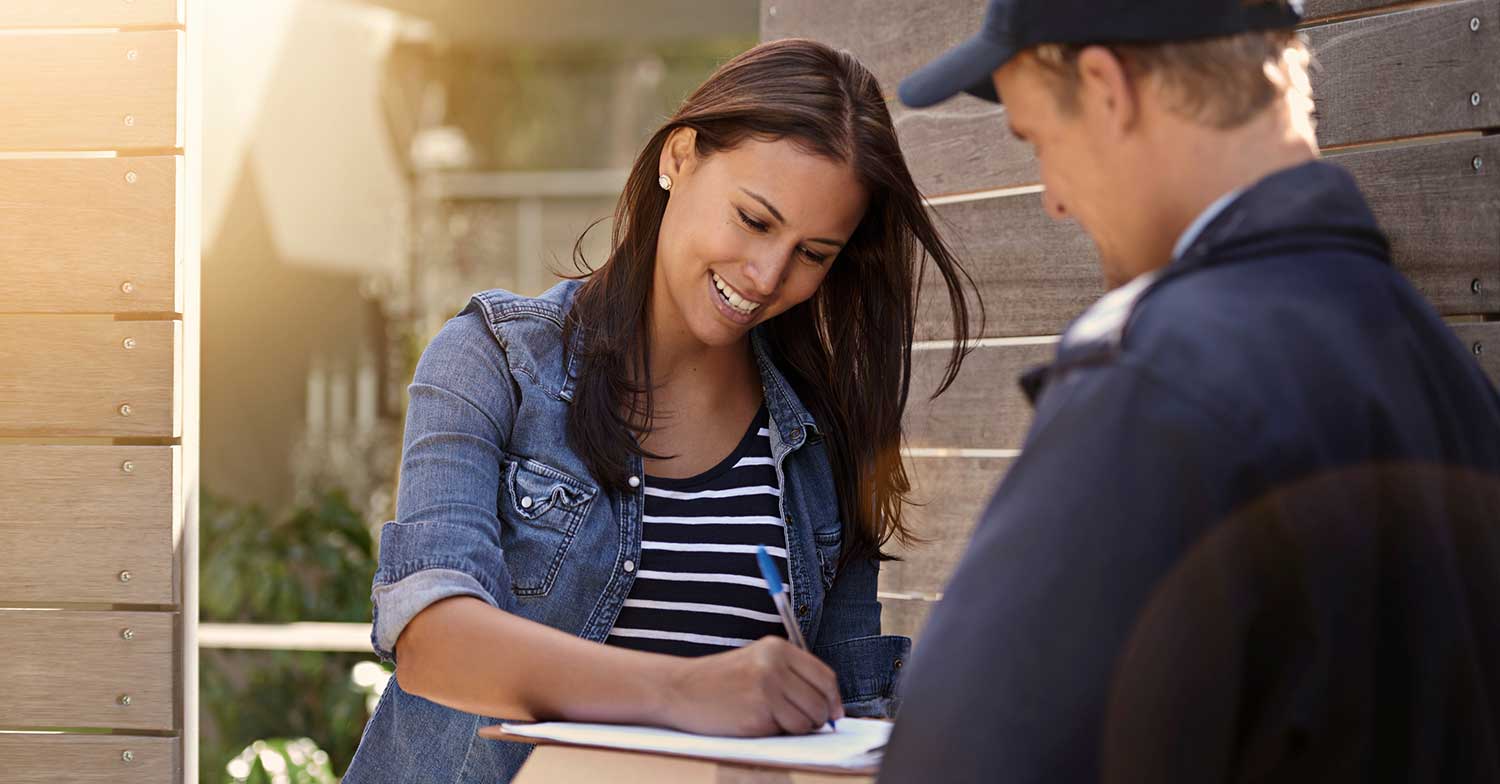 How to Shop and Save More on Amazon
Amazon has all the shopping convenience you could ask for—a one-click order button, quick shipping options, and the ability to send your mom a gift while you're still in your pajamas. What you may not know is that saving money on the website is just as easy. There are great ways to get good deals at Amazon—and they don't involve sorting your search from lowest price to highest. Here's our best advice for saving:
1. Take advantage of deals.
Daily Deals—Sign up to receive daily emails for items at reduced prices. Just make sure that you can use the item before you buy it, and that you create room for the purchase in your budget!
Deals You're Watching—Browse a list of items where you can snag upcoming deals. Add it to your list and Amazon will send you a notification when the deal starts.
Digital Deals—This option serves up specials on instant downloads on movies, books, video games and magazines.
Coupons—Save on everything from pantry items to pet supplies by "clipping" coupons. The best part is that you don't have to remember where you put your scissors. Just click the coupon and the discount is automatically applied to your purchase.
Amazon Outlet—Shop here for clearance and overstock products at a discount. You'll find seriously good prices on jewelry and mobile devices.
Warehouse Deals—Find open-box, pre-owned and refurbished merchandise here. Get a tent for a weekend campout or a blender for some smoothies. Seriously, they have a little bit of everything.
2. Find the subscription that works for you. Amazon has several plans that can give you a savings advantage based on how you shop or ship.
Prime—You pay a fee for Prime and get free two-day shipping, ad-free playlists, no charge to stream certain movies and TV shows, free e-books and more. If you're a frequent Amazon shopper, the yearly cost is definitely worth the savings it gives you.
Subscribe and Save—There is no charge for this service. As long as the products you buy are delivered on the same date each month, you get discounts and free standard shipping.
Student—College students can use all the discounts they can get! The Amazon Prime Student subscription is free for six months and provides free two-day shipping on some purchases, unlimited photo storage, and lower prices on certain items.
Family—If you subscribe to Prime, you are eligible for the Amazon Family feature. That means you'll receive coupons, special family-oriented offers and discounts on diapers.
3. Buy used items. You dish out less money when you buy used books, DVDs, games and other goods—even if you pay shipping charges. It's totally worth it to spend $71 for a previously-owned Kindle that's in "very good condition" rather than paying $120 for a new one.
4. Order enough to qualify for free shipping. You can get your items delivered at no cost even without Prime. Wait until you need to purchase a few items, then order the minimum amount to be eligible for free shipping and select "Free Shipping" at checkout. Make sure to only buy what you need—don't spend an extra $10 to save $3.99 on shipping.
5. Look for Amazon alternatives. Sometimes, when your schedule is tight, the only way to get what you need from Amazon is to pay extra for same-day delivery. In those cases, arrange your day so you'll have extra time to run to the store for your last-minute purchase rather than paying shipping charges or racking up a minimum order fee.
6. Save on gas. Yeah, this feels random. But here's what we mean: If you have a grocery-store loyalty membership, buy an Amazon gift card from the store and swipe your membership card. You might get benefits like gas points, which lowers the amount you pay at the pump.
It's convenient and fun to shop on Amazon, but make sure your budget is ready for your buying. Look for deals and put the money you save toward the things that matter to you. You'll get same-day satisfaction from shopping that way!
Make sure your budget is ready for shopping and saving with EveryDollar. It's free to create a budget and takes less than 10 minutes to set up.