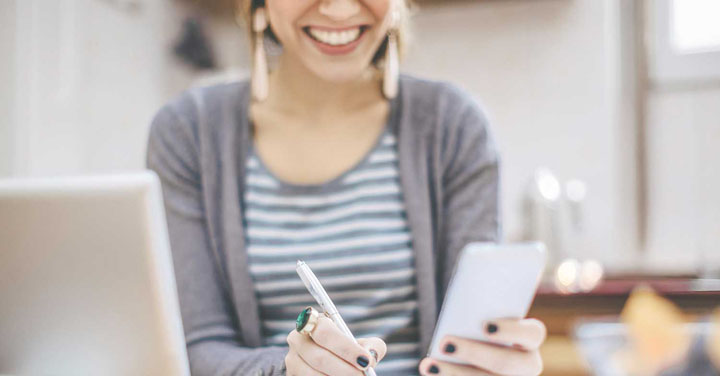 7 Tips That Helped These Real Budgeters Save Money
Ah, saving money. Whether you call it a nest egg, a stash, or a rainy day fund, most of us feel comforted by having an extra cushion between us and life's next emergency. But following through with building up that stockpile of cash can be easier said than done.
If your emergency fund is currently at zero, begin adding to it little by little. You might be surprised at how soon you reach your savings goal. You can do it!
Our EveryDollar budgeters, armed with the power of their budgets in hand, are creating their own savings goals. And it's paying off! We asked them to share their words of wisdom when it comes to saving money.
EveryDollar Budgeters Share How to Save Money
1. Know your why.
Know your why, do it automatically, chart it monthly, encourage peers, and celebrate the milestones.
— Brad W.
2. Scale back the extras.
Trim non-necessity budget categories to ensure saving money every month is a priority.
— Chris B.
3. Dream about the future.
Give yourself permission to dream about how this money will do something great someday!
— Victoria M.
4. Remember that every little bit helps.
Even if the amount you're able to put into savings seems small in the beginning, remember that it's not insignificant. It adds up!
— Nikki H.
5. Pay yourself first.
Have a certain amount deducted from your paycheck and deposited directly to savings.
— Patrick H.
6. Save for fun money.
Set annual savings goals for "serious items" and for fun things!
— Weslynn B.
7. Budget, budget, budget.
The EveryDollar app is useful when it comes to saving. Include savings into your budget so you never forget to fund that category. The app also has an indicator that shows where your money is going (giving, saving, housing, etc.). This makes you more aware of your behavior.
— Gayle O.
You can do it too!
There you have it! Whether you're working on your initial $1,000 emergency fund, adding to your three- to six-month emergency fund, or maybe even saving up for a home, these nuggets of knowledge can help you save a little extra each month.
Need a hand visualizing your savings? EveryDollar is a free budget app (available on iPhone and Android) that will help you make saving money a priority!